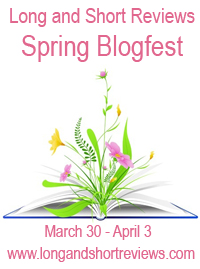 Win a digital copy of
Forever in Hollywood
(PDF, ePub, or Mobi) by commenting on this post. Also click on the banner to enter the rafflecopter to win a $25 Amazon/BN GC, one of four book packs, or one of four swag packs (US only on book and swag packs).
Easter in Hollywood
Since my debut novel Forever in Hollywood is set in Hollywood on a big budget movie set I figured it would be a great time to provide a little blog post about Easter time in Hollywood. The Heroine of my book is a young hopeful actress. If she lived in Los Angeles this is what she would face.
Easter in Hollywood is also known as Pilot season! A very exciting time for the industry. Networks will begin casting new hopeful actors around January for pilots. Casting can run through Easter, yet most shows start filming their pilots in April.
This is the time when thousands upon thousands of new actors and actresses with few or no acting credits are looked at for possibly big roles in television. This is one time of the year where newbies have the biggest chance to break into the business. If you live in LA you probably start hearing people talk about pilot season before Christmas, and all through the spring you can drive down the street and see people waiting around unassuming building entrances with 8×10 papers in their hands waiting for their audition.
If the hopeful actor manages to land a role in one of the roughly 100 pilots that year the real work begins. They will film a single episode or even just a short 10 minute skit to generate interest in the show.
Once editing is done the show will go to a test screening (or private viewing where the audience gives it a score). It could be picked up as a series by a big network if the test screening gives it a good rating. Usually the shows that are filmed and picked up in the spring are not shown until the fall season.
Marissa Pearson is ready to take on the world. That is, as long as the world isn't confrontational. She never learned to deal with opposition, instead she runs from it. She ran from a violent boyfriend, a cheating husband, and now she's on the run from Andrew Reed. He's the sexy Hollywood playboy intent on nailing her down in more ways than one.

Long days on a movie set can bring people together. Soon Marissa finds herself falling for the wrong guy–again. When Marissa's past catches up with her, in the form of a vengeful ex, she learns the price of running. But Andrew channels the heroes he plays on-screen in order to give Marissa the strength to do the right thing.

Only when Marissa learns to face challenges thrown at her, will she also learn Andrew was the right guy all along.

About the Author: Jovana Rodolakis learned from a young age how important creativity and imagination were. Reading helped expand her creativity and writing became a release. She holds a degree in Biology. When she's not writing she's often trying to find an adventure, be it urban exploring, traveling, or random shenanigans around Los Angeles.

Twitter

Buy the book at Amazon.