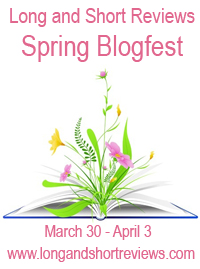 Win an ecopy of Magnus Opum, and as a bonus also ecopies of the author's three Neville Lansdowne novellas – Doodling, Scribbling and Scrawling by commenting on this post. Also click on the banner to enter the rafflecopter to win a $25 Amazon/BN GC, one of four book packs, or one of four swag packs (US only on book and swag packs).
Did somebody say it's spring? That's news to me
Hooray. Spring is here. Everybody is so happy. Everyone is singing happy songs and dancing in the street. It's all wonderful and joyful and ever so bright and shiny.
Well it is for some people. But not for everybody.
It's all right for you people in the northern hemisphere to be so happy about it. But what about us poor folk south of the equator?
There's no spring here as far as I can tell. In fact, what we've got is the total opposite. As you settle into spring, we're sinking into autumn (okay, fall, for all you northern hemisphere types). While your days are getting longer and your sunshine is getting brighter and your flowers are opening up to fill your world with life and colour, our days are getting shorter and gloomier as the warmth of the sun subsides and the dreary dark clouds of winter start to roll in.
You folk up north have so much to look forward to. Soon it will be summer. Out will come the sunglasses and the swimming costumes, and you'll all be parading at the beach, drinking daiquiris or Long Island iced teas, or whatever summer beverage happens to be the latest fashion. While you're sipping away, spare a thought for us poor southern souls. We'll be pulling out our raincoats, sticking beanies on our heads and gloves on our hands as we brace ourselves for the cold. Oh no, life for us is definitely not looking so promising.
Not that I want to complain or anything. Well, that's not really true. Actually, I love to complain. There's nothing that makes me happier than a good whinge. If it really was spring down here, I'd probably be moaning about how I can't stand the heat of the summer, and I always end up getting sunburnt, and the air-conditioning never works properly and…But that's another story. For now, I'm more than happy to complain about the fact that autumn is setting in, the days are getting shorter, and soon I won't be able to go on a nice after-dinner stroll around the neighbourhood, which kind of sucks in my book.
Oh well, I better try and look on the bright side. Less sun means I don't feel so guilty about hiding inside and getting on with my writing – which is my favourite thing to do, regardless of the weather. And I can get some cold-hearted pleasure from the fact that your summer will fly by before you know it, and then you too will find autumn bearing down upon you. And by that time, I'm sure I'll have found a bunch of other things to complain about.
Magnus Mandalora never planned to go out into the big, wide world. He thought he'd live out his life in his homely little village, happily cooking and eating pflugberry pies. But fate had other ideas.

Before he knows it, Magnus has embarked on an incredible adventure. He discovers a world full of marvels and wonder, surprises and delights. But it's also a world of perils and danger. As Magnus finds himself right in the middle of a long-running war between the fair and noble Cherines and the vile and despicable Glurgs, he faces challenges beyond anything he could have imagined.
About the Author: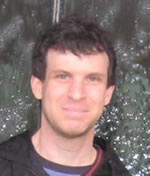 Jonathan Gould has lived in Melbourne, Australia all his life, except when he hasn't. He has written comedy sketches for both the theatre and radio, as well as several published children's books for the educational market.
He likes to refer to his stories as dag-lit because they don't easily fit into recognisable genres (dag is Australian slang for a person who is unfashionable and doesn't follow the crowd – but in an amusing and fun way). You might think of them as comic fantasies, or modern fairytales for the young and the young-at-heart.
Over the years, his writing has been compared to Douglas Adams, Monty Python, A.A. Milne, Lewis Carroll, the Goons, Dr Seuss, Terry Pratchett, and even Enid Blyton (in a good way).
Website | Facebook | Twitter
Buy the book at Amazon.