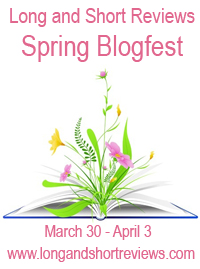 Win an EPUB/MOBI copy of SOUNDINGS: Water Elemental by commenting on this post. Also click on the banner to enter the rafflecopter to win a $25 Amazon/BN GC, one of four book packs, or one of four swag packs (US only on book and swag packs).
Grouse Eggs & Kestrels and Seedlings & Soil
(as sung to 'My Favorite Things')
In this remote conservation area of Washington State, vernal equinox triggers messy chasms brimming with snowmelt. Summer's alkaline dust transforms into muck capable of entombing my 4-wheel drive eco-diesel up to its wheel wells. Days collect into weeks of treacherous roads.
I wait to plant seeds until after mid-May, since hard frosts shrivel tender cotyledons. After years of starting seedlings indoors, I reverted to direct sowing into compost enriched soils. The hardening process for young plants is fickle, and planting seeds works just as well.
Still the promise of spring causes me to excavate lighter clothing and bury the thick layers of winter. I begin to wake earlier with a curious lift to my spirits. It's the fragrance of spring that starts me along this path.
When wild grasses poke through the drying crust of alkaline silt in this high desert, I move into the bliss zone. Yes, these are the same grasses that require vigorous slashing to maintain defensible space around our home as fire season roars into being. Yet at this stage, the verdant color and lush bouquet—well, it makes me ridiculously happy. I breathe more deeply.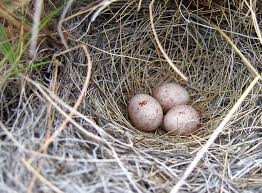 Spring is also when the dusky blue grouse male begins to court his harem, drumming Oot, oot, oot from his air sacs while he struts his stuff. Not long afterward, his hens lay buff colored eggs beneath Ponderosa pines and sagebrush. Incubation takes almost a month before hatching in late May.
This is the sweet time, when my drip system is optional and yellow jackets aren't dive-bombing me in the gardens. Native arrowleaf balsamroot (Balsamorhiza sagitatta) splashes the steppes with festive yellows as raptors freewheel along thermals. My particular favorite, the kestrel, sets up housekeeping in our nesting box. By late summer, the fledglings scream their fear and excitement as they take their first flight from one branch to another, then one pine to another before departing to establish their own territories.
But today, it's the scent of spring, the promise of lush Mediterranean gardens, and the quality of light that fills me with hopefulness. Daylight hours have gone from winter solstice's threadbare eight to nearly twelve. By summer solstice we'll enjoy sixteen hours of light. For now, I wander the forests and sagebrush steppes, cherishing eggs tucked into grouse nests.
Is there hope for a grieving mother's heart?

Ecopsychologist Dr. Margo Updike loses herself in a shadow life after her daughter's tragic death. When a century storm deposits a young girl on Maggie's secluded beach in Puget Sound, a miraculous renewal begins. Then the apparent orphan exhibits signs of neglect and worse, prompting Maggie's vow to protect and heal her–no matter the cost.

The arrival of a mysterious man claiming to be Sorcha's father upends Maggie's life. She finds Morrissey strangely irresistible even as her friend Sheriff Ajax Smith questions the man's motives and odd behavior. As a serial killer's victims begin surfacing in Seal Cove, Jax must curb his suspicions to enlist Maggie as a profiler.

Will Jax and Maggie find the murderer before he strikes again? With Morrissey's secrets trapping Maggie on destructive shoals between reality and legend, can she grasp his true nature before losing her chance to rebuild a life worth living? To what depths–and heights–will she go for a daughter, a beloved man and, ultimately, her humanity?
About the Author:Award-winning writer Janine Donoho grew up navigating extremes–perhaps due to the ups and downs of her San Franciscan birthplace. That Escher landscape primed her to embrace imaginary worlds. With one foot planted in fuzzy science and the other in invented realms, she occupies the land of What If. Published in novel-length and short fiction, along with essays, Janine pursues the thumps that echo in the night–and writes about those, too.
With her intrepid husband, Italian greyhound, and tuxedo cat, Janine makes her home in the spectacular Okanogan Highlands of Washington State. Mountain lions, coyotes, and bears–oh, my!
Website | Blog | Facebook | Twitter
Buy the book at Amazon.