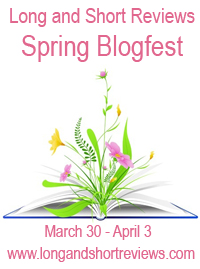 Win one of five sets of The Triple Towers (3 ebook series) by commenting on this post. Also click on the banner to enter the rafflecopter to win a $25 Amazon/BN GC, one of four book packs, or one of four swag packs (US only on book and swag packs).

This spring why don't you take a trip to Mars…
Earth is considered a desolate planet and is used as a prison. Humanity lives on Mars in a single but always expanding city. Technology being what it is keeps us humans breathing. Our government is ruled by Max Wexmen. He's a twisted man and he changed our entire structure. Now it is illegal to drink alcohol, do any drugs, have kinky sex, and, of course, smoke. Homosexuality is a death sentence. Women are to be kept for breeding. Dark-skinned men are used as slaves like back in the darkest days of history. The bad guys rule the world and the good guys are the outlaws. That's why I created the motorcycle club. We take our hover bikes and fight the injustice on Mars. The battle is going to be bloody.
I'm Outlaw, president of this MC. I started it with my best friend, Liam. I'm trying to hold it all together while keeping us out of prison. We need a miracle to beat the government, but the MC isn't used to help or backing down. We'll fight tooth and nail, laser bullets and knives, to take the corrupt empire down. I just hope we don't leave a trail of our loved ones behind us. Hold onto your nuts, things are about to get bumpy.
Welcome to Mars.
Join us as we fight for equality and justice. Tattoo's, piercings, hover bikes and explosions. It's going to be an epic battle for the surface of Mars.
What if bad guys ruled the world and the good guys were the outlaws?

As President of the Outlaw MC of Mars, Knox needs to keep his head clear and always stay on alert. That's easier said than done. In the middle of this war with the government, another MC wants to start making some big moves. Knox knows they need to watch the their back but he always wants to protect his club brothers. The laws are too chaotic not to bend and try to break. Women are for breeding. Dark skinned men are slaves. Homosexuals are executed. He had a problem with all of them. Especially the last part, because Knox was in love with his VP.

Knox and Liam grew up watching each other's back. That didn't change when they were both sent to prison or when they turned helplessness into a thriving motorcycle club. But Knox is determined to keep Liam at a distance to keep the MC objective safe. Then Liam is injured and Knox is faced with a terrible truth. What if Liam dies before Knox can say just how much he loves the sexy VP?

Explosions, hover bikes, corruption and hot sex. Mars is supposed to be humanities savoir but will it keep two men from finding happiness in each other arms?
About the Author: James is rather hard to define. He's obviously into men, but also finds women alluring. To him reading gay fiction is so stimulating he's taken up a pen (keyboard) and started writing. The stories in his head are edgy, hot enough to embarrass him at work and meant to entertain.
He has a crush on his boss who doesn't know he's bisexual and always staring at his ass. He loves writing, particularly when it takes place in other worlds or galaxies. He only has gay books out but one day he'll venture into pussy territory. Want to know more? Just contact him at his website.
Website | Blog | Facebook
Buy the book at the author's website.