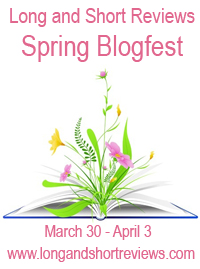 Win 1 of 5 eBooks of Broken (Assumption Series Book One) by commenting on this post. Also click on the banner to enter the rafflecopter to win a $25 Amazon/BN GC, one of four book packs, or one of four swag packs (US only on book and swag packs).
Plant Boot Holders
Spring is in the air. We all had enough of that long wintertime weather, now it's time to add color back to our homes and outdoors. A quick and easy way to do this is with a method called boot plant holders. I'm sure most of us have kid or adult boots lying around somewhere. Now, is the time to get them out, wash them off, and make them ready for display.
Everyone in the family can take a turn at decorating their own boot. One can use paint that is designed for the material in which the boot is made of. Make it colorful, add ribbons, this would be a time to be creative in a free-for-all way.
Next is to decide what type of plant do you want to put in your new holder. It can be anything from a colorful posies to a dark, green leaved fern plant. The one that you choose to plant can be either kept in its original container, if it is small enough for the boot, or fill the boot with planting soil and give your plant a new home. Make sure that the boot will not allow the water to escape that the plant needs for survival, rain boots work wonders.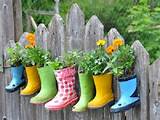 Now, where are you going to put your new plant holder? It can be placed basically anywhere, maybe the front porch, around the garden perimeter, the deck of the pool, or you can even hang it on the fence lined up with other family members' creations. Make sure if it needs sunlight that it is placed in an appropriate place that it receives light during the morning or evening hours. It is never wise to allow plants to get the full harsh exposure to the noontime sun.
Now that you have your plant in its place, sit back and enjoy. Don't forget to water every day and give plant nutrients if it is looking a little weathered from being outdoors.
Could this be the record for the worst name to give a child, Ayma Kuntz. Welcome to Ayma's world and the other Bayshore students as they contend with the drama, romance, and heat that fills their days. Broken – Book One of the Assumption Series centers on Ayma and Colton. It follows them through the first half of their senior year in high school. A year when life should be exciting, fun and happy…but sadly, it isn't always like that.

Ayma comes from wealthy divorced parents. Her mother has made her life a living hell from the time she was born and named. Her life has been planned and designed to make her a replica of her mother; a socialite living on Bay Shore. Ayma is trying to break that mold. She wants to be nothing like her mother, but really doesn't know who or what she wants to be. She has her limited friends, but lots of nemeses, low on the social ladder, and a name that will haunt her forever.

Then along comes Colton, He's who every girl wants or every guy wants to be like. Colton is the opposite of Ayma, he's not rich, has a supportive family, tons of people who want to be his friend, but Colton feels he is damaged at best. He has a past, one that includes time in jail.

Ayma and Colton seem to balance each other out, they aren't supposed to be together, they are complete opposites, yet the attraction is one they can't fight for long… Will his past catch up and tear them apart or will they be able to pull through all the obstacles created to break them apart?

Broken is how both of them feel. Can they help each other fix the damaged pieces of their lives or will unforeseen circumstances keep their lives forever shattered?
About the Author: Izzibella Beau is an aspiring writer currently residing on a farm in South Carolina USA. She is married and has 31 children; 3 biological and 28 canine. She earned a bachelor and master degrees in criminal justice from Saint Leo University. She also has many graduate hours in the disciplines of teaching and public services. Ms. Beau in now part of the awesome authors of Beau Coup Publishing LLC. Broken: Book One of the Assumption Series is her first attempt at novel writing. To date, this particular series will have three books based on the lives of BayShore Academy high school students, Ayma and Colton. the series will continue though with each additional book focused on another dynamic character(s) from the series. Ms. Beau enjoys writing, reading, taking long walks, playing with all her children, and the Pittsburgh Steelers. She is an animal lover and will contribute a portion of her royalties from the Assumption Series to animal rescue and shelters nationwide.
Website | Facebook | Twitter
Buy the book at Amazon.