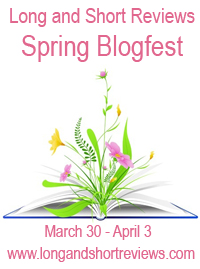 Win an ebook copy of
Mounting the Catapult
by commenting on this post. Also click on the banner to enter the rafflecopter to win a $25 Amazon/BN GC, one of four book packs, or one of four swag packs (US only on book and swag packs).
Welcome to the Spring Fling blog hop!
Mention Spring and its not hard to associate the word "change" with it. New beginnings or second chances. Life and rebirth. The works. A welcome change in the seasons after a cold and freezing winter. One of my New Year's resolutions is to try and grow something. Anything. Born with a black thumb and slapped with the notorious title of "Cactus killer", the only pet I've managed to keep is pet rock a friend once gave me for my birthday as joke.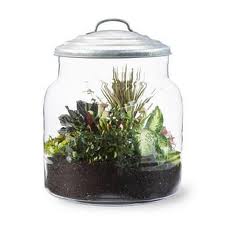 Solution? Enter the magical world of terrariums. Meet my tiny Venus Flytrap, which I named Ben. Trapped in a self-sustaining eco system, I don't need to do much for Ben, not even water him. Just occasionally take off the cap, pass him some CO2 and he's good to go. Wished all my relationships were as easy to maintain as him. Up until his roots grow wild in his gel anyway. Then, I would need to take him out, wash out the gel, and replant him elsewhere.
In other words? To prepare the noose. I dread the day and his roots seem to be growing each day. My girlfriend tells me not to worry. Assures me she'll just buy me a new one, but it's seriously not the same. And who knows? Maybe Ben will survive the transfer.
So…how does Ben relate to spring and writing exactly, you might ask?
Caring for Ben reminds me that even though it's impossible to turn back the clock, sometimes change is not a bad thing. I'd been writing for a long time, but only started writing erotic romances a year ago. Looking back, its not hard to cringe at the mistakes, both big and small, every newbie is bound to make. But a milestone, whether shameful or not, is still a milestone. It takes time to improve a craft, and the patience to keep at it. So, emerging writers out there, never give up. Keep writing.
Left for dead by the leaders of his homeworld for being flawed, Ris Feral's life takes a sharp turn when he's picked up and trained by the Intergalactic Garuda Empire to pilot the Catapult, the galaxy's deadliest thinking war machine. But Ris has always known the Catapult had been designed for two pilots, not one. When the ship noticeably reacts to a spy from an enemy planet, Ris knows the man posing as Inspector Caru Killas is his fated mate and his missing half.

Disobeying orders, being the most wanted man in the empire and risking his life is the easy bit. Can Ris convince Caru to surrender his heart and allegiance to him, and mount the Catapult?
About the Author: Felicia Fern writes erotic romances with an edge. A sadist who loves watching her heroes and heroines break their backs trying to earn their happy endings, Fel likes throwing in the occasional dash of the unknown to the usual romantic concoction. She usually favors MM and menage pairings.
Also an avid reader and book collector, Fel also loves nestling on the coach with her fresh mug of coffee while devouring a novel on rainy days. When not writing, you can find Fel mucking about in her garden pulling weeds, or learning to play her guitar.
Buy the book at Bookstrand.