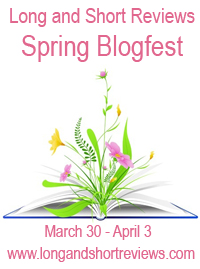 Win a $25 Amazon gift card by commenting on this post. Also click on the banner to enter the rafflecopter to win a $25 Amazon/BN GC, one of four book packs, or one of four swag packs (US only on book and swag packs).
I wrote my latest novel, Rock Star Baby, in the dead of winter. When I looked outside my office window, leafless trees and snow mocked my wishes for spring and I couldn't help wishing for sunny days and warmth. The nights were long and dark. My space heater was my favorite possession (right after my slowly diminishing hoard of chocolate covered blueberries). Wearing an undershirt beneath my undershirt just plain sucked. What does a writer do when she can't take it anymore? She writes the hottest, most scorching love story she can! And because I am obsessed with rock stars and werewolves, I began a whole new series featuring some seriously sexy rockers and wild werewolves: Bad Oak Boys.
I'm a defiant and bitter individual, so of course I made my heroes suffer the very beginning of spring… you know, when the nights are still pretty cold and the wind cuts like frost across the back of your neck. Some days are sunny and warm, and some nights are still freezing. Bardulf, Alpha-Heir to Forst Pack, doesn't mind the cold so much. He can easily shift to furry form. Ryan Oakley, lead singer of Bad Oak and heartthrob to millions of love-struck fans isn't so lucky… or is he? When my two heroes meet, the heat they generate is enough to steam up the coldest spring night! Sizzling!
For me, the change in seasons is a fabulous opportunity for storytelling. Sometimes, in the summer, I like to write winter scenes, just to see if I can remember what it's like to melt frost on the window with my finger. In the winter, I like to write about a summer so hot that clothes become optional. Without fail, though, my favorite seasonal story is when spring finally arrives. The way the world turns pretty and bright reminds me of what it's like to fall in love. Sometimes there are cold nights. Sometimes it can even snow in April. But sometimes, when the conditions are just right, two people fall strong and hard for each other and their love burns all the dreary winter blues away. Love is the steamiest time of year!
Ryan Oakley, lead singer of Bad Oak and heartthrob extraordinaire, isn't looking for a girlfriend. He's definitely not looking for a boyfriend, but after the explosive encounter he has with a guy he meets backstage, he realizes he's more flexisexual than he'd thought. Of course, suddenly being able to shift into a wolf is an unexpected side effect he didn't expect and can barely control.

Bardulf Forst is Alpha-Heir to his pack, but he can't resist his little sister when she begs him to meet Ryan Oakley. When he realizes the sexy singer is his mate, he can't deny instinct. He claims the famous rock star even though he knows his father won't approve: heirs are supposed to have children and two males can't reproduce.

Little do they know that they're about to experience an ancient shifter biological imperative: when two male Alphas mate, unexpected miracles sometimes happen.
About the Author: Erin M. Leaf is a bestselling romance novelist (the steamier the better) with a specialty in edgy erotic tension. She loves sci-fi, suspense, rubenesque, new adult, paranormal, menage, alternative romance, and all the flavors in between. She also writes romance as Marie E. Blossom.
Website | Facebook | Twitter