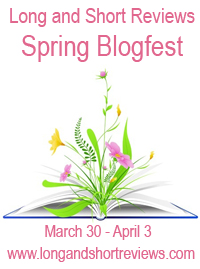 Win one PDF copy of
The Pride of Amsterdam
, Book One in the Lionhearts male/male paranormal series by commenting on this post. Also click on the banner to enter the rafflecopter to win a $25 Amazon/BN GC, one of four book packs, or one of four swag packs (US only on book and swag packs).
Easter in Amsterdam
Every country has its own Easter traditions. The United States gave us the Easter Bunny, while England is the home of the
Simnel
cake, which is decorated with eleven marzipan balls to represent the apostles – minus Jesus, of course. As I'm giving away a book which is set in Amsterdam, I've been exploring the various traditions my human hero, Kees, and his lion shifter mate, Arjan, would have grown up with.
The Dutch love their food, which can best be described as hearty – think lots of stews, a mixture of mashed potato and various vegetables known as stoemp, and ham and cheese with just about everything. Over Easter, they'll enjoy an extended breakfast or brunch with hand-painted boiled eggs and paasstol, a rich fruit bread similar to the more well-known German Christmas treat, Stollen.
Many breweries in the Netherlands create a beer to mark the arrival of spring. This is known as lentebok, and is light in colour with a hoppy taste. The IJ brewery, which operates out of Amsterdam's last remaining working windmill, call their brew Paas IJ, which is a pun on paasei, the Dutch for 'Easter egg'. If you enjoy your beer, lentebok is well worth sampling – and Amsterdam has any number of specialist bars and brown cafés, so called because centuries of cigarette smoke turned the walls a deep shade of nicotine, in which to try it.
You'll probably need a walk to burn off the calories in all that food and alcohol, and Easter is a perfect time to explore the canals that encircle the heart of Amsterdam. Make sure to fit in a stop-off at the Flower Market to buy some gorgeous seasonal blooms including the gloriously coloured tulips for which the country is famous.
And if you need a dose of culture to round off your day, then many churches and concert halls stage Bach's St Matthew Passion. But if stunning choral music performed in a beautiful setting isn't quite your thing, Amsterdam's club scene is busy and vibrant. And of course there's always the thrill of taking a stroll through the red-light district (though the city's mayor is doing his best to reduce the number of windows where the girls work and gentrify the area…)
Just writing about everything the city has to offer makes me want to be there right now!
"When an ancient enemy is summoned to destroy his pride, a lion shifter must fight to protect the man he loves.

Kees van der Veer has never forgotten the mysterious stranger who seduced him on Millennium Eve and who promised that when the time was right, they would be together again. Returning to Amsterdam after fifteen years away, he is reunited with that stranger, entering into a world of love and danger he could never have imagined.

Arjan is a lion shifter, part of a pride who has lived in Amsterdam since its Golden Age. He has spent fifteen years regretting the need to drive his destined mate away after one night of blissful passion. But only once they meet again can he reveal to Kees the truth of his heritage. When an old enemy is summoned to destroy the pride, Arjan must act to protect not only his family but also the man he loves."
About the Author:Elizabeth Coldwell is the multi-published author of numerous short stories and novels. Her stories have appeared in the best-selling 'Best Women's Erotica' series and Black Lace's popular 'Wicked Words' collections. Formerly the editor of the UK edition of Forum magazine, she now contributes a spicy monthly column, 'The Cougar Chronicles', to its pages. When she is not busy writing, she is an avid supporter of Rotherham United Football Club and can be regularly found on the terraces at weekends, cheering her boys to victory (hopefully!).
Website | Blog
Buy the book at Totally Bound