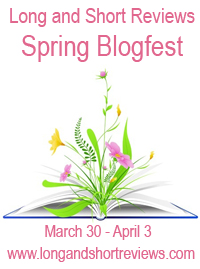 Win an ebook copy of my book Loss of Control by commenting on this post. Also click on the banner to enter the rafflecopter to win a $25 Amazon/BN GC, one of four book packs, or one of four swag packs (US only on book and swag packs).
Spring is here! Spring is here! It's in the air!
*sneeze* *sniffle, sniffle* *dabs eyes with tissue*
Well… something is in the air.
I really do love spring. The pollen doesn't always agree with me. But I love, love, love the budding flowers and return of warm weather.
Years ago I lived in Macon, Georgia with my family and every March I think of the cherry blossom festival. The city gets covered in little pink and white petals when the trees are in full bloom. According to the Cherry Blossom Festival website, there are now over 300,000 Yoshino Cherry Trees in Macon now. Can you imagine that?? It's absolutely beautiful.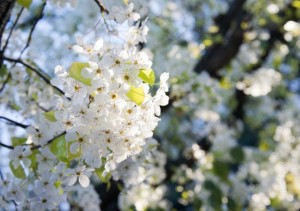 And azaleas. My grandmother grew them by the dozen. I have a deeply rooted love of that bush because of her. Wish I could get them to grow half as well as she did. But I suspect it had something to do with all the tall pine trees she had in her yard and the TLC she gave her plants. Then again, grandma may have had the magic touch and it just didn't get passed down to me.
Out here in Oklahoma we have a few cherry trees but the pear trees far outweigh them. They're pretty also but I don't think the blooming season is quite as long. And of course we have quite a few redbuds here (after all, it is the state tree).
So what's your favorite springtime flower, tree or shrub? Leave a comment and let me know where you're from and why you picked that plant. One lucky commenter will receive an electronic copy of my book, Loss of Control.
Like an annual bursting into color at the start of the growing season, one of my earliest books is now back out on the shelf for all to see. Risky Business has a few tweaks and a hot new cover so it's ready to hop onto your tablet or reading device! Check it out:
Mia Sanford has admired Jake Hudson from afar ever since she transferred to Marketing. She might be comfortable tangling with the company playboy in meeting rooms but not in private. Facts and figures she can handle, but that blue-eyed devil is out of her league.

Jake was impressed with Mia, the sexy analyst who provides his monthly Marketing data, the first day he met her. Not only is she smart and reliable, she has legs that have inspired a few sizzling hot workplace fantasies. However, her girl-next-door demeanor and the company's no fraternization rules force Jake to keep things strictly professional.

When Mia becomes the target of an embarrassing betting pool at the annual office party, Jake alerts her to the danger. But since he never expressed an interest in her until now Mia isn't certain if he's really looking out for her, or just trying to win the pool himself. If she trusts him, it might place both her reputation and her heart on the line.
About the Author: Dena Garson loves to read romance—the hotter the better. When one of her BFFs said "one of us should be writing this stuff", she took up the challenge. If she isn't writing, she's designing jewelry but somehow she still manages to make it into the office on a regular basis.
Website | Blog | Facebook | Twitter
Buy the book at Amazon.