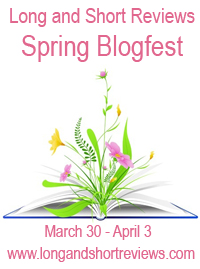 Win s 10.00 gift card to either Amazon or Barnes and Noble by commenting on this post. Also click on the banner to enter the rafflecopter to win a $25 Amazon/BN GC, one of four book packs, or one of four swag packs (US only on book and swag packs).
So, apparently spring as arrived. Well, that's what the calendar says, but I don't believe it. I think we've somehow either skipped spring, summer and fall, and have gone right back to winter. Fifteen degrees does not spring make.
Oh, I know that the temps will rise and we'll finally get rid of all that snow, but for now I'll put on five layers of sweaters, my wool socks just to take the dog out and get the mail.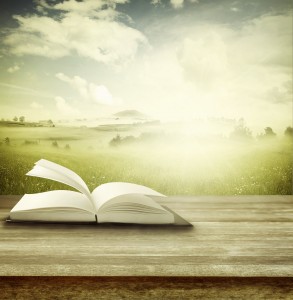 It's been a very long winter for sure, but I have to say it's been pretty productive. I've been at home now for nearly four months and I've accomplished a lot, including finishing and submitting two manuscripts, preparing to be a part of a boxed set of small town romances with five very impressive authors, and working hard on several more manuscripts that I hope will be completed within the next month or so.
There are definite advantages of the cold winter weather. Though I had been prepared to do outdoor activities, like cross country skiing, the cold temps have kept me inside at my keyboard, revising, adding, refining and beginning new projects. And looking forward to the day that spring actually arrives.
Spring is about beginnings, whether it be a new job, like the one I'm hoping to find soon, or a new and completed manuscript that will go out into the world to find a publisher, unless I decide to self-publish it. Spring brings a lot of exciting possibilities.
So yeah, winter saw a lot of hard work, lot of hours put into writing, but spring is when all that hard work will really show, just like all that snow of winter will melt away and give the flowers and buds on the trees a chance to finally pop. Can't have one without the other, can we?
What are you looking forward to this spring? Besides nice weather? One lucky commenter will receive a $10.00 Amazon or Barnes and Noble gift card.
Alex is determined to make a comeback to the town and horse industry that tossed him out when he was a teen. Torie wants nothing more than to get out from underneath her mother's controlling thumb. Unfortunately they both have their sights set on the same horse farm to accomplish their goals.

Despite their rocky past, Torie Barron and Alex Carmichael's identical goals drive them in a headlong collision over the horse farm they both covet until a family tragedy puts an end to Torie's dreams. As her life is swept down an unexpected and rocky path, she turns to the man who has been so infuriating yet intriguing. The man who stomped her heart into the ground when they were teens. Will Alex be her savior, or the one who stands in the way of all she's ever wanted?
About the Author: Cerian Hebert, a multi-published author of small town romances like Sweet and Wild, Finally Home, and No Going Back, knew she wanted to write since she was twelve. From mucking stalls for top riding stables in New York to booking cruises in Maine, she's kept on filing notebooks in pursuit of her dreams of being an author. Whether the stories are set in New England, South Dakota or Texas, Cerian keeps the romances in small towns with realistic characters all in search of romance. Currently she lives in southwestern New Hampshire with her husband, children, dog, cat, and three geckos.
Website | Facebook | Twitter
Buy the book at Amazon.