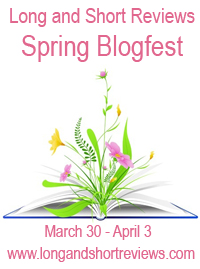 Win one Reader's Choice of one ebook from the author's catalogue by commenting on this post. Also click on the banner to enter the rafflecopter to win a $25 Amazon/BN GC, one of four book packs, or one of four swag packs (US only on book and swag packs).
I am so happy winter is over and spring is here!
The snow is melting, the sun is out, birds are singing and flowers are in bloom. What's not to love about spring? Allergies aside, of course!
Spring is also about love. It's the perfect time to read a good, uplifting romance book while at the park, enjoying the warming temperatures or taking a break from spring cleaning.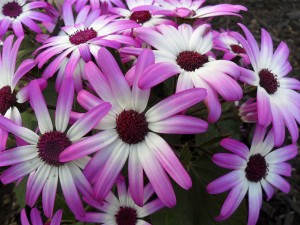 What I love most about spring are the colors. Green grass, red robins and blue birds. Yellow tulips, purple irises and red roses. Blue skies full of white fluffy clouds. It makes me smile every time I step outside.
In my latest book, Colors of Love, it's spring time and color themes play an important role. It's also a science fiction romance, so it has the unique love story between a crash-landed alien named Amber and an unsuspecting human named Kyle. I had so much fun incorporating colors into the book.
I also like to think of spring as being the great time of year to try new things, start a new project or restart something I may have put aside over the long, cold winter. I call it a Spring Resolution, and they seem to work better than New Year's resolutions.
This year, my spring resolution is to start a vegetable garden. I plan to start easy with pumpkins, corn and other low-care veggies. I think it will be fun to plant them, watch them grow, and then hopefully eat them.
What would your spring resolution be?
Kyle's never been one for conformity. He loves color. He loves being himself. And, he's in love with Amber. After three months of serious dating, he thinks he has a brilliant plan to take their relationship to the next level. All he needs is a little ink, some nerve, and a cake with magenta frosting.

After crash-landing on Earth, Amber thought she'd never find love. Now, Amber's whole world is turning magenta, and it's not a good thing. It's also supposed to be impossible. Despite Kyle being human, her own Cleodyte biology has initiated the Oosan – a biochemical reaction that could tether them together permanently. She knows Kyle loves both his freedom and the idea of having kids some day – two things he'd have to give up if she allows the Oosan to continue.

Then there's the whole 'growing old before he does' issue… As if her life wasn't complicated enough, now her hair has turned traitor, and magenta. She loves him, so perhaps it would be best to let him go. Kyle, however, won't let her go so easy. He's seeing magenta, too. And to him, it's just one of the many colors of love.
About the Author: C.E. Kilgore (1981 – ) is an author without genre, who likes to dabble in several genres from romance to science fiction. She also enjoys pushing the boundaries of those genres, trying new things, venturing outside formulas and turning tropes on their heads.
Website | Facebook | Twitter
Buy the book at Amazon.