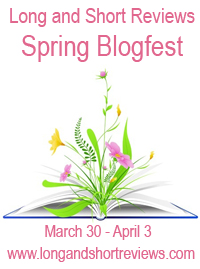 Win one electronic copy of my short story Red, an erotic retelling of Red Riding Hood by commenting on this post. Also click on the banner to enter the rafflecopter to win a $25 Amazon/BN GC, one of four book packs, or one of four swag packs (US only on book and swag packs).
Transform this Spring with Erotic Romance!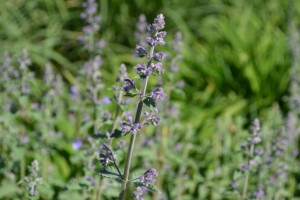 I love spring. I love how the themes of renewal and rejuvenation sprout up like the young, tender greenery in nature. There's something so grounding and refreshing about this time of year, when fresh spring flowers push up from the soil, their scent filling the air while the songs of birds can be heard all around.
As the trees begin to grow leaves and frigid winter winds subtly turn to gentle, spring breezes, it feels a though the whole world is painted in pastel hues just like the Easter eggs I dyed as a child so long ago.
Sorry for gushing about nature, love, dying eggs and rebirth metaphors. Perhaps I got a little carried away. Please forgive me, but I am really excited for spring!
Typically, I don't get a chance to wax poetic about such light, pretty topics. I write erotic romance with a darker twist. Although I'm drawn to paranormal stories, I also pen BDSM tales.
At first glance, it might seem the topics of springtime renewal and erotic romance—especially darker tales like paranormal or BDSM—are completely unrelated. Upon closer inspection, I've found the two themes are quite similar.
Rebirth or renewal is a pretty consistent metaphor found throughout paranormal and BDSM stories.
Take shifters, for instance, whenever a werewolf or other shifter changes into another form a metamorphosis tends to take place that usually extends beyond their physical alteration.
Likewise, D/s relationships can often be transformative. Surrendering control or discovering a dominant side of one's personality are recurring themes of the BDSM novel and are often rejuvenating for the characters in said stories.
So, go ahead, catch spring fever with an erotic romance read. As part of the Long and Short Reviews blogfest I'm giving away one copy of my short erotic romance Red, an erotic retelling of the Red Riding Hood fairy tale.
Violet Hendrix is a writer stuck in a rut. Behind deadline on a manuscript and struggling with writer's block, she tries people-watching as a way to jump-start her creativity. With her writing career on the line, and an inability to put words on the page, Violet becomes an obsessive voyeur. There's no one she's more interested in watching than Jack Riley, the commanding Dom who lives in the building next to hers.

As she admires him from afar, she begins to fantasize about being his submissive. When a chance encounter leads to an evening together, she has the opportunity to turn her submissive fantasy into reality. Can she submit to the Dom next door and surrender to pleasure?
About the Author: Ariel Storm believes that fantasies are meant to be explored, on the pages of her manuscripts, and beyond. Her obsession with the dark, dangerous and forbidden began in her teen years as a way to rebel against her strict religious upbringing. Ariel writes erotic romance and encourages readers to visit her.
Blog | Facebook | Twitter
Buy the book at Amazon.