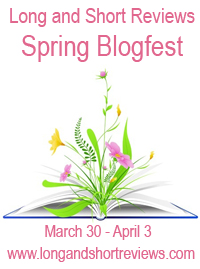 Win an ebook copy of Merchandise.by commenting on this post. Also click on the banner to enter the rafflecopter to win a $25 Amazon/BN GC, one of four book packs, or one of four swag packs (US only on book and swag packs).
Welcome to the Spring Fling Blog hop!
What are the first few things that come to mind when you mention spring?
Fresh blooms. Storing away those heavy winter coats and scarves. Not thinking a scalding shower is the best part of the day. Spring may not be my favorite season, but it sure has its perks. Spring's also the only time of the year that makes you say, "It's too early in the year to moan about recent failures. Time to brush that dirt on your knees and get back up on your feet."
Last spring, being told I could possibly never eat sweets again after being diagnosed with type-2 diabetes really wrecked me. Sugar and I have a love-and-hate relationship. Ask me my what favorite time of the day is, and I'll reply teatime. I would proudly declare to anyone that tea and cake could substitute any well-balanced meal. Guzzling cans of Red Bull because coffee no longer provided the same effect, didn't help, but I kept at it because it was sometimes the only way to stay awake during my day job and night classes.
Not content with a life limited to sweeteners and sugar-free treats, I became determined to eat real sugar again.
I faltered, moped, failed, and tried again. Fast forward to this spring. After following a diet accompanied by a regular exercise involving a mix of cardio and strength-building, my blood sugar levels have stabilized. I'm still a borderline diabetic, but I no longer pant while climbing up a flight of stairs, am able to easily lift a 20 kg luggage, and more importantly?
I recently had a tearful reunion with an old lover. My favorite salted-caramel completely non-sugar free brownie. Going fast and rough isn't an option. I still need to trend slow and careful with this new relationship, otherwise my blood sugar will shoot up and I'll have to repeat everything all over again, but hey, it's an improvement.
Unlikely mates Brale and Dyos are space bounty hunters who exist outside the intergalactic planetary laws. Their two races might hold a centuries-old grudge against each other, but war is far from their agenda. They simply go where the space credits goes. When a wealthy client hires them to acquire a rare merchandise from a cargo ship, Brale and Dyos leap at the opportunity for easy cash.

The hunters get more than they've bargain for when they discover the merchandise is a rare human female breeder. For Brale and Dyos, J is the perfect woman, but when certain politics come into play, J comes with a hefty price tag the two outlaws might not be able to pay.
About the Author: Angelique Voisen writes LGBTQ erotic romances and likes experimenting with different sub-genres. Her stories are often set in exotic settings and may include blades, fangs, kinky magic systems and happily-ever-afters.
Blog | Facebook | Twitter
Buy the book at the publisher.