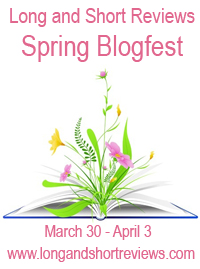 Win one e-book of the historical (non-erotic) romance
A River Between Them
, a story of two star-crossed lovers from the 1920s told through a series of love letters and an old diary by commenting on this post. Also click on the banner to enter the rafflecopter to win a $25 Amazon/BN GC, one of four book packs, or one of four swag packs (US only on book and swag packs).
Have a Spring Fling with a New Read!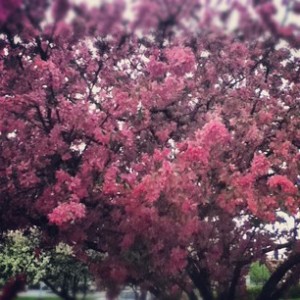 I'm thinking spring and just as I love doing all 365 days a year, during the springtime I like cuddling up with a good read. I've put together a short list of some of the books that either reminds me of the spring weather, classics that are focused on nature and a couple of releases I plan to read soon!
Two new releases I'm looking forward to reading are the YA novel The Queen of Bright and Shiny Things, by Ann Aguirre and the next installment in the paranormal romance series The Black Dagger Brotherhood called The Shadows, by J.R. Ward.
One of my favorite "spring time" novels is the contemporary romance novella Her Best Laid Plans, by Cara McKenna. The story starts in an Irish country pub, I can't help but think about spring when I picture the lush, green lands of Ireland. Although it's not completely set in the spring, I also love the quintessential Southern Chick Lit novel The Divine Secrets of the Ya-Ya Sisterhood by Rebecca Wells.
Spring often makes me think about love and romance novels, but it also calls to mind flowers blossoming and budding trees. In the spring I'm usually in the mood for nature-inspired reads, like the classic Walden, by Henry David Thoreau, in which the author shares experiences he had at his beloved "Walden," a cabin he lived in alone for two years.
I'm a big poetry fan, and one of my favorite collections is Poetry from the Pastoral and Romantic Movements, featuring multiple poets. No, pastoral doesn't mean a religious form of poetry and Romantic doesn't mean love poems in this instance. Think the masters of the British pastoral mode and radicals of the Romantic period: Christopher Marlowe, John Milton, William Blake, Lord Byron, Percy Bysshe Shelley, John Keats and William Wordsworth.
Okay, my geek is showing. I am a Brit Lit nerd, and am most drawn to the writers of the Romantic period, as you can see, :-).
My list is by no means exhaustive; it's just what I enjoy reading during the spring.
Speaking of springtime reading, as part of Long and Short Reviews Spring Fling Blogfest, I'm giving away one free e-copy of my historical romance novel A River Between Them.
Frankie "The Machine" Mancini knows how to bob and weave and recover from a left hook in the boxing ring. What she doesn't know how to do? Be a bridesmaid. When her best friend Rachel calls on her to take part in her special day, Frankie reluctantly agrees. It's not until she travels to the destination wedding in Miami that the real problem starts. The best man is none other than Gabe Boyd, a cocky, obnoxious radio personality who she thinks is determined to ruin her time in South Beach, but when the two are thrown together to resolve a wedding snafu, her view of the self-proclaimed "rogue of the radio" changes. Gabe shows her he has another side to him, he can be warm, caring and romantic. She can't tell if his cocky demeanor is part of his on air persona or if he's truly changed for her. Maybe the rules of the ring can be applied to matters of the heart. Stay on your toes. Always keep an eye on your opponent. Protect yourself.
About the Author: In addition to being an author of contemporary, historical and erotic romance, Amanda Bretz holds a degree in communication from Florida Gulf Coast University in Fort Myers, Florida. She has worked as a print and online journalist, but her first love is creating romantic stories with a happy ending.
When not writing, Amanda can be found whipping up something delectable in her kitchen, spending time in nature or getting lost in a good book.
She resides in the beautiful Pacific Northwest with her husband.
Website | Blog | Facebook | Twitter
Buy the book at Amazon.