This post is part of a virtual book tour organized by
Goddess Fish Promotions
. Maggie McConnell will be offering 1) Nordstrom "Daisy" vegan leather clutch, 2) Nordstrom turtle pin, or 3) Rebecca Minkoff star pendant/necklace to 3 randomly drawn winners (US only; international winners will receive a $25 Amazon/BN GC).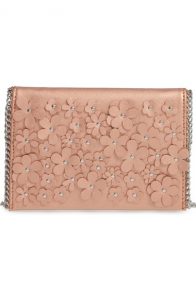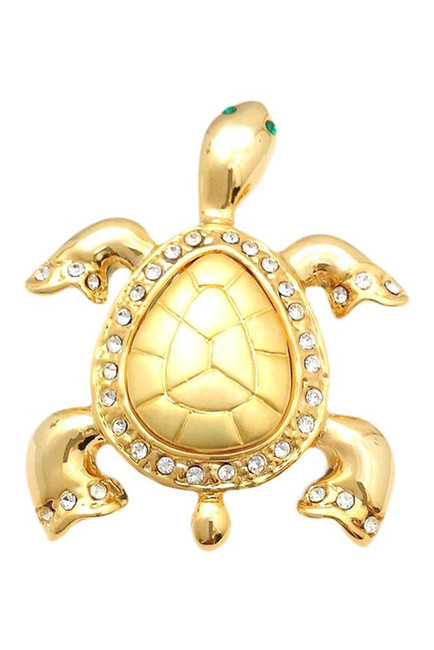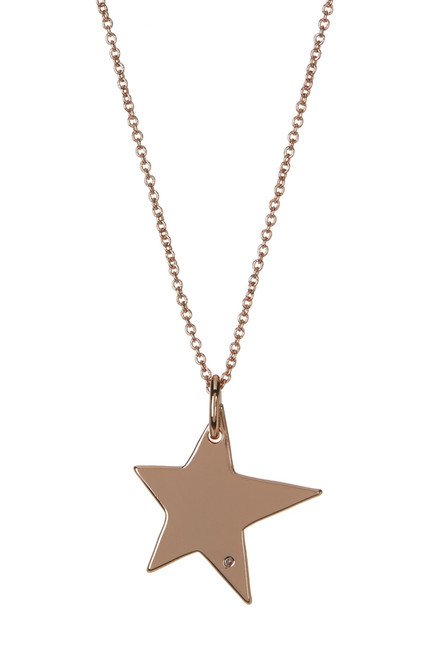 Please tell us about growing up.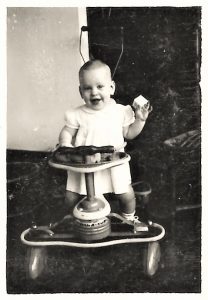 I was ten weeks old when I moved with my family from Illinois to Pakistan. After that we lived in Vietnam, Laos, and Ecuador, and travelled extensively through Europe and Asia. I never really knew the US as home until my tweens when my parents retired from the Foreign Service and we returned to Illinois. I credit my dad for giving me a world view, along with a deep appreciation for the United States. On the negative side, some overseas experiences still haunt me today, yet I know they helped create who I am. Some might consider my childhood "privileged" but it was far from idyllic; almost everyone has memories they would prefer to forget, but it's the combination of "good" and "bad" that makes us dimensional, and I like to think, gives us compassion. My characters—even the supporting ones—often have something lurking in their shadows, and none is beyond redemption. On a different level, I love foreign cultures and settings. Born in China, my mom was the daughter of Christian missionaries. I credit her for my faith and spirituality, which subtly pops up in my writing.
Who are your favorite authors and favorite genres?
I like books on philosophy because this influences both plot and characters. Everyone has core values that they rely on throughout their life, and these impact behavior. I like my characters to have beliefs that then drive the plot. My characters aren't perfect, but they're doing the best they can. By the end of the book, they're kinder and more compassionate which I think we all strive to be.
A few authors I enjoy: Kate Braestrup (Here If You Need Me); Jodi Picoult; Sara Gruen; Dana Stabenow; Marion Zimmer Bradley (Mists of Avalon); Richard Bach (Illusions); Pam Grout (E-Squared); Winston Churchill; Dorothy Cannell; Sandra Brown; Garrison Keillor, Wayne Dyer, Nora Roberts, Lillian Jackson Braun; James Herriot… Yikes! I could go on forever!
When you're not writing, what's your favorite way to relax and recharge? Hobbies?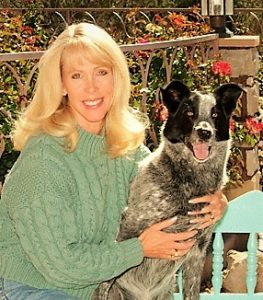 I live on a no-kill ranch that doubles as a sanctuary for all wild creatures, great and small. Aside from my animal family—two horses, a dog and cat—I live among snakes, deer, coyotes, skunks, rabbits, squirrels, chipmunks, packrats, javelina, mountain lions, bobcats, range cows, and lots of birds. When I'm not writing, I'm caretaking the ranch and animals by providing habitat and water (especially crucial during summer). I usually don't relax until the evening and before bed, I usually watch PBS. My favorite programs include everything on Sunday night (Grantchester, Home Fires, My Mother and Other Strangers, Last Tango in Halifax—pretty much anything!), Nature, Father Brown, The Coroner, Murder in Paradise, and currently hooked on The Great British Baking Show.
How long have you been writing?
I started writing when I was seven with a story about a donkey, which I also illustrated. So even then I had a Gemini's inclination for diversity (my undergrad is in Art). I haven't been blessed with a "singular purpose" in life although I do have a few "constants," such as animals. That 7-year-old has never stopped writing. Over the years, I've taken college courses, completed manuscripts, attended conferences, entered contests—I was a 2012 Golden Heart finalist—knowing that eventually I'd arrive here. Now I take one page at a time.
Where do you prefer to write? Do you need quiet, music, solitude? PC or laptop?
I have an office dedicated to writing so I never have to clean up! My best time to write is early morning, about 4:30 am until I go to the barn around 7:30. Then I try to carve out a few hours between ranch/animals chores. My only goal is to finish the book (and make it better than the last!). I write best with quiet.
Are you a plotter or a panzer?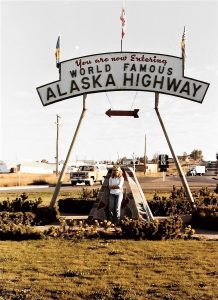 Pretty much, a panzer! I start with an idea and begin writing. I have a direction I think I'd like my characters and story to go, but it's not set in stone. I prefer to let them wander as they like. Often, I'm surprised by the journey. But I figure, if I'm surprised, then the reader will be, too. This wasn't the way I was taught to write—where's the start-to-finish outline? But then, I live my life in a similar way, so this feels natural. When I was working on my BA in Art, I had no idea that I would get an MBA. When I was in grad school, I hadn't anticipated moving to Alaska. When I moved to Anchorage, I did so without having a job or a place to live. It goes on from there. But having faith and going with the flow works for me.
Do you do your research before you begin a new project, or as you go along?
As a panzer, I research as I go along since I usually have no idea what I need to research until it happens!  PS…I LOVE research.
Tell us something about yourself that might surprise readers.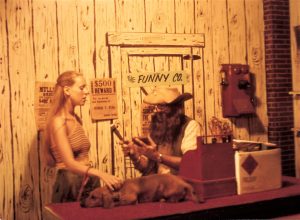 A few things that aren't in my bio… I can operate a John Deere tractor; I relocate rattlesnakes unharmed (when they coil in inconvenient places like next to my deck slider); I once made bi-weekly appearances on a kids' television program (Cactus Pete's Funny Company); I can wiggle my ears; I served 18 months on a Federal Grand Jury; I once owned a women's weight-lifting gym; and during college I worked as a go-go girl.
What do you hope your writing brings to readers?
Smiles and laughter. And they might learn something about Roman Emperors (and other bits of trivia).
What advice would you give to unpublished authors?
Ignore the advice of others.  Believe in yourself. Trust your instincts. Have no regrets—don't be sitting on your rocker at the end of your life wondering what might've happened if only you'd sent one more query…
Thank you for this interview and for spotlighting Spooning Daisy.

Enjoy an Excerpt
Max cocked his head at her. No siree, Bob. Daisy Moon was not easy. She was like a 1500 piece puzzle, where all the pieces are really tiny, and similar in shape and color, but are nonetheless different, and it would take weeks, maybe even months, just to get the edges put together.
"Don't look so surprised," she said. "I know I'm not exactly laid back. Okay, maybe that's being kind," she responded to Max's smile. "But I'm an incredible cook. And a really good speller. Not to mention having a humongous vocabulary. I came in fourth in the national spelling bee championship when I was fourteen."
Without meaning to, Max pictured Daisy at fourteen, in a prim white blouse and a demure plaid skirt with her hair tied back in a ribbon, triumphantly spelling words like…concupiscence.
"Do I know what men want, or what?" Now Daisy smiled…at herself.
Taking the cue, Max leaned into her and spoke sincerely, but resisted the urge to cup her hand.
"Somewhere there is a man who wants a pretty redhead who's difficult and a great cook with a really humongous vocabulary who can spell…and next time it won't be a cross-dressing felon."
About the Author: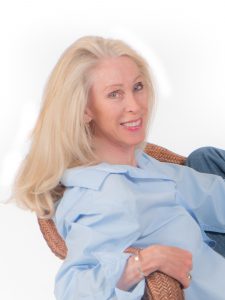 Golden Heart nominee Maggie McConnell spent her childhood overseas as the daughter of US diplomats. Attending college in Illinois, she earned a BA in Art and an MBA while working at the local humane shelter. At 26, she packed her dog and cat into a Ford truck and drove the Alcan Highway to Alaska, where she spent 23 years exploring The Last Frontier in a single-engine Cessna. A vegan and animal rights advocate, Maggie provides a sanctuary on her Arizona ranch for all creatures great and small, but her immediate family includes dog Molly, cat Sara, horses Quinn and Teena, and an ever-growing dynasty of chipmunks. Every year, like the Gray Whale, Maggie returns to Alaska.
Website | Facebook
Buy the book at Amazon, Barnes and Noble, or Kobo.