My life changed in May this year when Choc Lit were kind enough to offer me two book contracts, one for Too Charming (published as an e book) and one for Do Opposites Attract? (July 2014).
So what have I've learnt since then?
1) Getting a book published is the start of the journey, not the end.
2) Embrace social media, don't hide from it. Two years ago I scoffed when friends suggested having a twitter account. Six months ago I was following 5 people and had no followers. If I had my time again, I'd listen to those friends more seriously …
3) The book I thought I'd finished, and edited to within an inch of its life, was only part-way there. My editor saw things I, despite reading it until I knew it back to front, did not.
4) Editing a book is like bringing up a child – a lot of effort, but really rewarding to see it grow and bloom. Of course, as with children, there were moments I wanted to tear my hair out.
5) The word that bursts across my manuscripts with alarming regularity.
6) Books don't sell themselves. What a disappointment.
7) The feeling of pride/joy/excitement on seeing my gorgeous covers for the first time was beyond what I'd imagined. The high was almost akin to seeing my newborn sons – though the gestation period was longer (and the birth much less painful).
8) I totally underestimated how nervous I'd feel at the thought of other people reading my published book. Friends, relatives, people I don't know, people I know really well. Would they loathe it, like it, dare I hope a few might even love it? Of course there's also the small matter of mothers/in-laws reading the sex scenes.
9) My family don't treat me any differently. My friends are all planning on writing books of their own. Obviously if I can do it…
10) The book loving community – writers, readers, editors, publishers – are the most supportive group of people I've had the privilege to work with.
What have you learnt in the last six months? Comment for a chance to win a Too Charming pen.
Does a girl ever really learn from her mistakes?

The heroine of my book, Detective Sergeant Megan Taylor, likes to think so. She once lost her heart to a man who was too charming and she isn't about to make the same mistake again – especially not with sexy defence lawyer, Scott Armstrong. Aside from being far too sure of himself, Scott's major flaw is that he defends the very people she works so hard to imprison.

But when Scott wants something he goes for it. And he wants Megan. One day she'll see him not as a lawyer, but as a man … and that's when she'll fall for him.

Yet just as Scott seems to be making inroads, a case presents itself that's far too close to home, throwing his life into chaos.

As Megan helps him pick up the pieces, can he persuade her that he isn't the careless charmer she thinks he is? Isn't a man innocent until proven guilty?
About the Author: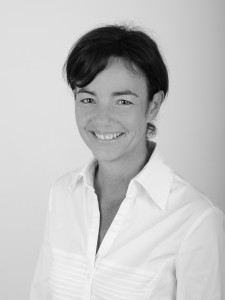 I was born in Wallingford, England, and have spent most of my life living in a village outside Windsor. A former pharmacist, I worked for over twenty years in the pharmaceutical industry in medical communications. Two years ago I took the plunge and become a self employed medical writer who also loves to write romance. Some days a racing heart is a medical condition, others it's the reaction to a hunky hero…
I've two teenage boys and a husband who asks every Valentine's Day whether he has to bother buying a card again this year (yes, he does) so the romance in my life is all in my head. Then again, my husband's unstinting support of my career change goes to prove that love isn't always about hearts and flowers – and heroes can come in many disguises.
Website ~ Facebook ~ Twitter