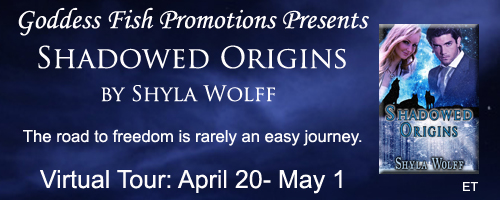 This post is part of a virtual book tour organized by
Goddess Fish Promotions
. Shyla will be awarding $25 Amazon or B/N GC to a randomly drawn winner via rafflecopter during the tour. Click on the tour banner to see the other stops on the tour.
The road to freedom is rarely an easy journey.

Following a lifetime of captivity and torture, fate tosses Kyley into a world of freedom and opportunities, danger and espionage. During her inspirational journey, discovery of life's offerings shores up her determination to conquer the fears that keep her from exploring a world where romance is more than a fantasy. Her continued hard-won freedom hinges on the abilities of the paranormal group that rescued her. Always looking over her shoulder, she knows Roth must reacquire her to complete his plan for mass annihilation and anarchy.

Taylor's telekinesis and special-ops training granted him seamless passage to work with Kenner's paranormal unit. When he rescues a young waif from the clutches of her psychopathic guardian, he's unprepared for the emotional backlash created by their connection.

The knowledge that her emotional baggage includes years of abuse dictates he help her conquer her triggers and fears. Aware she's not encountered a kind touch, much less any expression of passion, he represses his own desires in order to teach her that not all physical contact includes pain. He longs to free her adventurous streak and inspire her to achieve emotional as well as physical confidence.

Since being adopted by her psychic warriors as a kid from the streets, Kiera's never doubted her place in life or the direction of her path. Her unusual upbringing included weapons training, unique fighting skills, and how to maximize her paranormal abilities. After pulling Carlin, a computer prodigy, from death's grasp, she learns you don't always get to choose whom you love. Her destiny is twofold. Protect Carlin from the monster who wants to destroy the USA and find her mate—a man who will save her life, more than once.

A chance meeting between Kiera and Kyley sets off a chain of events they couldn't prepare for and might not survive. Can the girls work together and prevent Roth from destroying the ones they love?
Enjoy an exclusive excerpt:
To make matters worse, he held her now while the river's filth and bacteria bathed her wounds. The extent of her acute injuries weren't severe. Yet years of enduring Roth's degradation etched her body with crisscross scars.
Despite the dark chaos swirling in his mind, her body pressed against him provoked his animalistic response. He couldn't stop a groan from escaping.
"Okay, um, Taylor?"
"Yeah?"
"You doin all right?"
Hell no I'm not. You're killing me, sweetheart. "Yeah, we'll get through this and be in a warm car shortly."
"Um okay, I just thought you'd want to take your cell phone out of your jeans and stick it in your shirt pocket. If it gets wet it'll be ruined, and it's kinda jabbing me."
Hells Bells. Now what?
"Actually, I can't get to it without losing my balance. It'll be all right." This freezing cold water will kill it. "I'm sure I can get another."
As he spoke, the horse stopped walking and started swimming. Cold water swirled up over their laps. "Damn, this water's cold." Thank God.
Soon, her fingers would prune in response to their predicament, as would his twin boys.
Kyley shivered and huddled deeper into the warmth he offered. Warm breath caressed the skin at the base of his throat when she turned her face into his neck. His heart made a valiant attempt to remember what a normal beat resembled. It failed.
Don't do that! I'm not made of stone. He groaned. "Kyley."
"You okay, Taylor? Am I too heavy against you?" As if sympathetic to his cause, she tried to lean forward to give him more space. The result seated her tight bottom more firmly against his pain.
He took one hand off her hip and covered his mouth. The painful moan reverberated through his body. The cold water should've started boiling.
About the Author: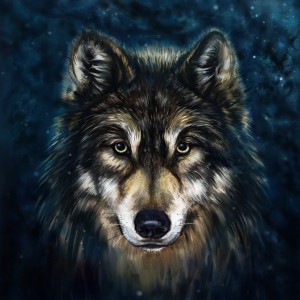 Life teaches us many lessons. One of the most important ones Shyla's learned is to take the time to enjoy family and friends. Our circumstances change on a daily basis. However small the differences may seem, they add up over time. Through a lifetime of various trials and tribulations, she's discovered the enjoyment of sharing her stories with those that would relish participating in the journey of extaordinary people through their everyday lives.
Website | Twitter | Goodreads
Buy the book at Extasy Books.