Seven Essentials for a Story/Romance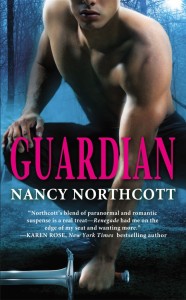 There are seven things I want in every story. I read more romance than anything else–makes sense, considering that I'm a romance author, right?–so that's the focus of this post. I also read other genres, though, and I like to see these same things in those books, too.
1. A Heart-stealing Hero
If I can't fall in love with the hero, I can't understand why the heroine would. He can be alpha or beta as long as he's loyal, brave, and true…and kind. An alpha hero needs to have a soft spot, even if he keeps it deeply buried almost all the time. A beta hero needs a core of steel, a willingness to draw a line in the sand when the situation calls for it. And of course every hero needs to protect the heroine from the start, whether or not he wants to.
Griffin Dare, the mage hero of Renegade, my debut novel, risks his life to rescue another mage in trouble because his honor demands it, even though he fears this is a trap designed to capture him for execution. Stefan Harper, the mage hero of my current release, Guardian, is a mage physician who agrees to consult on a strange murder case because he sees that as his duty, even though the case reminds him of–and ultimately brings him face-to-face with–the woman he loved and lost but never forgot.
2. A Strong Heroine
The heroine can be anything from kick-butt-and-take-names secret agent or a sweet, gentle kindergarten teacher. Wherever she falls in that range, though, she needs the same qualities I want in a hero, loyalty, courage, honor, and kindness. If she's selfish or mean or snobbish, I won't see why the hero is drawn to her, and then I won't buy into the romance. She can be emotionally scarred, maybe falling short of her ideals sometimes, and the same goes for him. But those basic traits need to appear in both.
Valeria Banning, the mage sheriff in Renegade, cares so much about seeing justice done that she listens to Griffin's claims of innocence even though she initially believes he's guilty. The heroine of Guardian, Mundane FBI agent Camellia "Mel" Wray, works with Stefan, despite the pain seeing him again causes her, because she believes he offers the best hope of capturing her friend's murderer.
3. A Romantic Arc
That's why we read romance, obviously, but even in other genres, I'm so much more likely to go along with the series if there's a relationship progression. It doesn't have to be the core of the story–though the fact that I read more romance than anything else shows my clear preference on that–but it has to be important, and if the book is part of a series, something that affects the couple has to happen by the end of every book.
The romance can be anywhere between smoking hot and sweet, though most of the books I read fall in the range where I write, toward the hot end of the spectrum.
4. Important Goals
Both the hero and the heroine have to want something beyond a happy love life. It can be as big as Griffin's desire to expose a traitor or Stefan's determination to find a killer or as personal as the desire to make a new business a success or the need to come to terms with grief or some other painful emotion.
And that goal has to matter. Unless something bad happens if the hero and heroine fail to defeat the villain or overcome the obstacles in their way, I don't become emotionally invested in the story. If the heroine can be as happy with her old boyfriend as she would be with the hero, I don't care which one she picks. If the Death Star destroys Alderaan and no one cares, why should I?
5. An Obstacle
I was going to say a romance needs a villain, but I realized that narrows the scope too much. Although I reach first for books with an element of physical danger, someone who puts lives at risk, I also enjoy stories where the hero's or heroine's biggest problem is overcoming the wounds of the past and finding the courage to seize happiness. Whether the problem is a planet-exploding space station or simply the fear of being hurt again, the hero or heroine needs something to overcome.
6. A Setting That Matters
While I've enjoyed books with generic urban or rural settings, the story absorbs me more if the setting adds something, a frenetic urban pace that lends a sense of urgency, an awareness of the seasons on a farm that comforts the characters in difficult moments, the grapevine knowledge of everyone's business in a small town that can complicate or a plot or ease loneliness, the spookiness of a swamp or a deserted building or a forest at night that ramps up tension.
7. A Happy Ending
For me, this is the great divide, the thing that separates books I'll read from ones I won't. In a romance, the hero and heroine must end up together, whether that means planning to marry or deciding to take the relationship to the next level. I mostly read romances where the hero and heroine each knows at the end that the other is The One. But I can get into a series, romance or otherwise, that carries the same couple's relationship over several books, each ending taking them farther down the road to forever.
In other genres, I can be okay with it–though sometimes grudgingly–if the greater good triumphs even though the protagonist doesn't get everything he or she wants. But I'm happier when all is right with the universe and the hero or heroine when I close the cover.
What about you? Which of these story elements is most important to you, and where on the spectrum of sweet to smoking do your favorite books lie?