Long and Short Reviews welcomes back Kat Martin who is celebrating the upcoming release of Beyond Danger. Leave a comment for a chance to win a copy of Into the Whirlwind (print, kindle, or nook – US only).
Tell us something about your newest release that is NOT in the blurb.
Beyond Danger is Beau Reese's story. Beau is Lincoln Cain's business partner and best friend. In the beginning, writing Beau as the hero was a challenge because Cain–six-foot five inches of solid male muscle, smart, tough, and a Texas multi-millionaire–was a hard act to follow. But in time I began to see Beau for the true hero he was. Beau is black-haired and blue-eyed, a marshal arts expert and former top racecar driver. He's as smart as Cain and sexy as hell. Beau turned out to be one of my favorite heroes.
When did you first consider yourself a writer?
It didn't take long for me to figure it out. I was probably into the first hundred pages of my first novel, Magnificent Passage, when I realized I had found my calling. There was nothing else I wanted to do and I was determined to make it happen. I was a writer in my heart and mind from that day forward.
What is the hardest part about writing for you?How many books have you written? Which is your favorite?
I've written over 70 novels. I've actually lost track. One of my favorites is The Secret, which was a Romantic Suspense about a Montana rancher. I loved the books in my Against series. There were fifteen in all, including the ones released as Into the Fury, Into the Whirlwind, and Into the Firestorm. My favorite Historical was probably Gypsy Lord, a book that really boosted my career.
How do you do research for your books?
I used to buy research books when I was writing Historical novels. Writing Romantic Suspense, I mostly use Google. I can track down police procedures and laws particular to each state. And I use Google Maps to find locations that work for scenes in my stories.
What was the scariest moment of your life?
Probably the closest I ever came to death was on a camping trip up in the Wyoming mountains. Snow on the ground, freezing cold. We had a little wood-burning camp stove in our tent, which worked great until the mesh over the stove pipe got clogged up. While we were sleeping, the tent filled up with smoke. Fortunately, the other guys in camp got up at 3 a.m. to feed the horses and get ready for the day. When they came to wake us up, our eyes were swollen shut and we were having trouble breathing. We would probably have died by morning. God was looking out for us.
Tell us about the absolute BEST fan letter you have received.
I got a letter on a book called Creole Fires, one of my bestselling historical romances. The letter came from Jack Pardee–at the time, coach of the Houston Oilers! Clearly real men read romance novels!!
Say your publisher has offered to fly you anywhere in the world to do research on an upcoming book, where would you most likely want to go?
That's easy! Paris! The most romantic city in the world. I actually did set a portion of a book called Devil's Prize in France and did research there for the novel. Would love to set one of my contemps there…. maybe someday…
Do you have a favorite quote or saying?
"Nothing in the world can take the place of persistence. Talent will not; nothing is more common than unsuccessful men with talent. Genius will not; unrewarded genius is almost a proverb. Education will not; the world is full of educated derelicts. Persistence and determination alone are omnipotent." President Calvin Coolidge
What is something you'd like to accomplish in your writing career next year?
2019 is going to be an exciting year for me. I'll be releasing my first hardcover Romantic Suspense novel. Until Midnight is the first book in my new Maximum Security series, which is set in the private security firm where Cassidy Jones works as a detective in Beyond Danger. I fell in love with Chase Garrett, the owner, and the sexy bodyguards and private detectives who work at The Max. I'm thrilled to be able to write their stories and I hope readers join me for the ride.
Beyond Danger is Beau's story. Mega-rich, black-haired, and blue-eyed, Beau is gorgeous to look at, and flashy. He was an amateur race car driver, sort of a Texas Paul Newman, before he left the racing circuit. Beau loves fast cars and fast women.

He is also wanted for murder.

That's where private investigator, Cassidy Jones, comes in. She's smart and she's no pushover, exactly the woman for Beau. Best of all, she's determined to prove his innocence.
About the Author: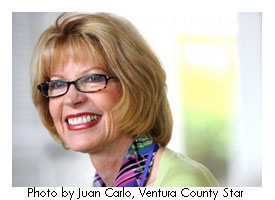 New York Times bestselling author Kat Martin is a graduate of the University of California at Santa Barbara where she majored in Anthropology and also studied History. Currently residing in Missoula, Montana with her Western-author husband, L. J. Martin, Kat has written sixty-five Historical and Contemporary Romantic Suspense novels. More than sixteen million copies of her books are in print and she has been published in twenty foreign countries. Kat is currently at work on her next Romantic Suspense.
Website | Twitter | Facebook | Goodreads
Buy the book at Amazon, Barnes and Noble, IndieBound, Kobo, Google Play, or iBooks.