What is the RITA Award?
The purpose of the RITA award is to promote excellence in the romance genre by recognizing outstanding published romance novels and novellas.
The award itself is a golden statuette named after RWA's first president, Rita Clay Estrada, and has become the symbol for excellence in published romance fiction.
For more about the RITA Award, click here.
For a full list of RITA finalists, go to: https://www.rwa.org/page/2017-finalists .
The RITA Award Ceremony will be held July 27, 7 p.m. at the Walt Disney World Dolphin Resort during the Romance Writers of America National Conference. Readers can follow RWA on the following social media platforms for winner announcements:
Facebook, Twitter, or Instagram.  Also,  the RITA Ceremony will be streamed live for people to watch from home! Readers can watch from 7 to 9 p.m. ET on July 27 by going to www.rwa.org.
Check out the other stops for today:
Mrs Leif's Two Fangs About It (Long)
Dirty Girl Romance (Mid)
Got Fiction (Mid)
Stuck in Books (Short)
Check out all the stops for the tour here:  http://bit.ly/RITA17BlogTour
Contemporary Romance: Short
APB: BABY by Julie Miller
Harlequin, Intrigue
Allison Lyons, editor
After a near-fatal shootout at his sister's wedding, third-generation lawman Niall Watson comes home to a baby in distress. The abandoned newborn in his neighbor's apartment sends the Kansas City PD criminologist into rescue mode once again.

Social worker Lucy McKane will do whatever it takes to protect the infant boy entrusted to her care. The tall, sexy ME next door may be clueless about her feelings for him, but Niall's the only one who can keep them safe. As a vengeful killer targets them, desire draws Lucy and Niall dangerously closer. Together, can they find justice and safeguard their newly created family?
About the Author: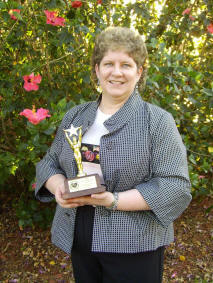 USA TODAY bestselling author Julie Miller writes breathtaking romantic suspense. She has sold millions of copies of her books worldwide, and has earned a National Readers Choice Award, two Daphne du Maurier prizes and an RT BookReviews Career Achievement Award. She has also been a finalist for the prestigious RITA Award. For a complete list of her books, monthly newsletter and more, go to .
Buy the book at Harlequin, Amazon, Barnes and Noble, Google Play, iBooks, IndieBound, or Kobo.
Check it out on Goodreads.
BREAKING GOOD by Madeline Ash
Tule Publishing, Holiday
Sinclair Sawhney, editor
At eighteen, Stevie Case finally surrendered to her attraction to bad boy Ethan Rafters, sharing one night with him before she graduated and he skipped town on a one-way road to destruction. Years later, Stevie has hit back life's curveballs and is no stranger to hard work, but when she finds herself working for Ethan, who's turned his life around, her world shatters not only because their chemistry is still fierce and undeniable but because fate separated them before she could tell him he has a son.

Ethan desperately wants to be a good father and a partner yet he believes he'll never be normal. The chaos that defines his life has destroyed his relationships, yet Stevie's acceptance of his flaws tempts him with a life he thought impossible.

Dare he risk Stevie's life of hard-fought stability for his own chance at happiness?
About the Author: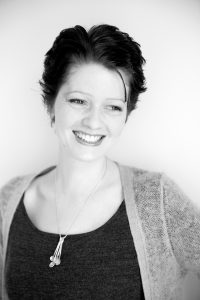 Madeline Ash is an Australian contemporary romance author and two-time RITA Award finalist. She writes novels with sass, sensitivity, and humour. She is also a three-time finalist for Australia's prestigious Romantic Book of the Year award (RUBY). Visit her website at madelineash.net.
Buy the book at Tule Publishing, Amazon, Barnes and Noble, Google Play, iBooks, IndieBound, or Kobo.
Check it out on Goodreads.
CHRISTMAS ON CRIMSON MOUNTAIN by Michelle Major
Harlequin, Special Edition
Gail Chasan, editor
Peace and quiet—that's all Connor Pierce wanted from the rented cabin on Crimson Mountain. Yet the caretaker turned out to be lovely April Sanders—a total distraction. As were the two little girls she was caring for. Connor's plan to forget his painful past soon detoured into giving the ladies a Christmas to remember.

Being named guardian of two motherless girls has upended April's world. Add to the mix a mysterious, brooding writer claiming he wanted to be left alone while going out of his way to bring a little joy to the girls, and she has quite the quandary. April had counted herself out of a happy ending. But maybe Santa still had a few surprises up his merry old sleeve…
About the Author: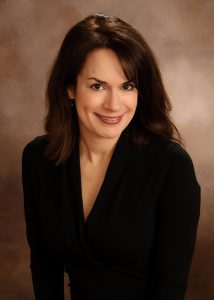 Michelle Major grew up in Ohio but dreamed of living in the mountains. Soon after graduating with a degree in Journalism, she pointed her car west and settled in Colorado. Her life and house are filled with one great husband, two beautiful kids, a few furry pets and several well-behaved reptiles. She's grateful to have found her passion writing stories with happy endings. Michelle loves to hear from her readers at www.michellemajor.com.
Buy the book at Harlequin, Amazon, Barnes and Noble, Google Play, iBooks, IndieBound, or Kobo.
Check it out on Goodreads.
FALLING FOR THE RANCHER by Tanya Michaels
Harlequin, American Romance
Johanna Raisanen, editor
Jarrett Ross's freewheeling lifestyle nearly cost his family everything. So he's sworn off the rodeo and women, and not a moment too soon. When he hires stunning redhead Sierra Bailey to be his sister's physical therapist, he knows she's off-limits…and yet somehow twice as hard to ignore.

City gal Sierra dreads small-town life and insists her new job in Cupid's Bow, Texas, is only temporary, although being around a sexy cowboy is an unexpected perk. There are so many reasons Sierra should keep her distance from Jarrett. But as they work together to help his sister heal, it's obvious they're a great team. Will Sierra and Jarrett follow their hearts and make this temporary arrangement permanent?
About the Author: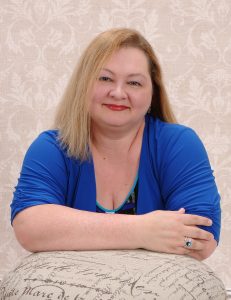 Tanya Michaels is an award-winning author of over forty romances, a six-time RITA nominee and the mom of two highly imaginative kids. Alas, Tanya's hobbies of reading, oil-painting and cooking keep her much too busy to iron clothes. She and her husband are living out their slightly wrinkled happily-ever-after in Atlanta, but you can always find Tanya on Twitter, where she chats with followers about books, family and TV shows ranging from Outlander to iZombie.
Buy the book at Harlequin, Amazon, Barnes and Noble, Google Play, iBooks, IndieBound, or Kobo.
Check it out on Goodreads
FAR FROM HOME by Lorelie Brown
Riptide Publishing
Gwen Hayes and Sarah Lyons, editors
My name is Rachel. I'm straight . . . I think. I also have a mountain of student loans and a smart mouth. I wasn't serious when I told Pari Sadashiv I'd marry her. It was only party banter! Except Pari needs a green card, and she's willing to give me a breather from drowning in debt.

My off-the-cuff idea might not be so terrible. We get along as friends. She's really romantically cautious, which I find heartbreaking. She deserves someone to laugh with. She's kind. And calm. And gorgeous. A couple of years with her actually sounds pretty good. If some of Pari's kindness and calm rubs off on me, that'd be a bonus, because I'm a mess—anorexia is not a pretty word—and my little ways of keeping control of myself, of the world, aren't working anymore.

And if I slip up, Pari will see my cracks. Then I'll crack. Which means I gotta get out, quick, before I fall in love with my wife.
About the Author: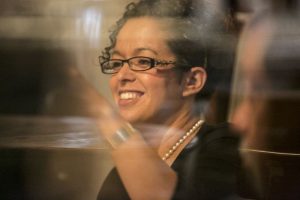 After a semi-nomadic childhood throughout California, Lorelie Brown spent high school in Orange County before joining the US Army. Though she's traveled the world from South Korea to Italy, she now lives north of Chicago. She writes about romantic trysts that happen in warm places because sleet is a sad, sad concept.
Lorelie has three active sons, two yappy dogs, and a cat who cusses her out for not petting him enough.
In her immense free time (hah!) Lorelie cowrites award-winning contemporary erotic romance under the name Katie Porter. You can find out more about the Vegas Top Guns and Command Force Alpha series at www.KatiePorterBooks.com or @MsKatiePorter. You can also follow Lorelie on Twitter @LorelieBrown if you like knitting, makeup, and people lacking social filters. You can also sign up for her newsletter.
Buy the book at Riptide Publishing, Amazon, Barnes and Noble, iBooks, IndieBound, or Kobo.
Check it out on Goodreads.