This post is part of a virtual book tour organized by the publisher. Enter to win a signed copy of
Right Kind of Wrong.
Top 5 Most Embarrassing Moments
Chelsea Fine
1) The classic running-into-the-screen-door-and-falling-flat-on-your-back bit. Oh yes. I barreled full-speed into a nearly-invisible screen door at a friend's pool party in the seventh grade. You know, the year where doing something embarrassing ruins your life. #Ididthat
2) There was the time I got locked in an airplane bathroom and started pounding on the door with panicked screams… until the attendant opened the door and calmly stated, "You need to pull the door to open it. Not push." All the people seated by the bathroom stared at me like I was a crazy person. Which I was. This was last year. #forreal
3) And let's not forget three years ago, when I wore a strapless maxi dress to the airport… and while the TSA agent was patting me down she accidentally yanked my dress down, and I flashed everyone standing in line behind me. #ohyeah Airports and airplanes are not places I'm cool.
4) Last month at a book signing, I was talking with my hands (like I do) and the pen I was holding… went flying out of my hand and smacked some poor girl in the face. It left a red mark. I profusely apologized and tried to explain that, yes, I'm just that klutzy and, no, she wasn't the first person to suffer the wrath of my reckless hand-talking. #someoneshouldfireme
5) And lastly, two years ago I was seated on a panel at UtopYA and, when I opened my mouth to respond to a question…the gum I was chewing took flight and landed on a girl in the front row. #ick #Iknow Clearly, I need supervision when I'm in public.
If you've learned anything from this list it's that… hanging around me is dangerous and could potentially get you stabbed with a pen or thwacked with chewed gum. It's not safe, people. Not for me, not for airline attendants, not for TSA agents, and certainly not for innocent bystanders. Good grief. I should come with a warning label.
Sometimes wrong can feel oh so right . . .

Jenna Lacombe needs complete control, whether it's in the streets . . . or between the sheets. So when she sets out on a solo road trip to visit her family in New Orleans, she's beyond annoyed that the infuriatingly sexy Jack Oliver wants to hitch a ride with her. Ever since they shared a wild night together last year, he's been trying to strip away her defenses one by one. He claims he's just coming along to keep her safe-but what's not safe for her is prolonged exposure to the tattooed hottie.

Jack can't get Jenna out from under his skin. She makes him feel alive again after his old life nearly destroyed him-and losing her is not an option. Now Jack's troubles are catching up to him, and he's forced to return to his hometown in Louisiana. But when his secrets put them both in harm's way, Jenna will have to figure out how far she's willing to let love in . . . and how much she already has.
Enjoy an excerpt:
The way I felt about Jenna used to piss me off. I've never been one to need or even want a girl messing up my life. Just the opposite, in fact. The Lone Wolf role suited me well and I was perfectly content with my world of solitude. But Jenna came along and twisted everything up. She turned me inside out and made me feel complete in a way that made no sense. I fought the sentiment, of course. There's no room for anyone in my messed up life—especially not a wild, stubborn, reckless girl like Jenna.
But fighting proved futile, and somewhat self-destructive, so I did what all good leaders do when they realize losing a battle could mean winning the war: I surrendered. Not to Jenna, exactly, but to the way she made me feel. It's not a pretty or romantic thing. It's a truth with scars and holes—and it commands me completely.
Does that make me weak? I used to think so. But then I see Jenna, still in the throes of a battle I've long since succumbed to, and I wonder which of us is stronger. Which of us sleeps well at night and which of us tosses in the moonlight.
Strength isn't about what you can and cannot achieve. It's about what you will and will not do in order to achieve. And on that, I know exactly where I stand.
Watching Jenna across the inn's lobby, I take a deep breath and prepare for round two of what is sure to be a memorable—if not fatal—road trip back home.
"I'm ready when you are, diva!" I call out.
Complete agitation covers her face as she whips around with narrowed eyes and yells, "Don't. Call. Me. DIVA!"
I grin. "It never gets old."
"God!" she exclaims, thrusting her arms up again.
The look on her face is priceless. I could do this all day. I might, actually.
Wagging my eyebrows in an inappropriate manner, I slip back outside and let the door fall shut.
A moment later, the inn door flies open and Jenna stomps down the porch steps to meet me by the car. I quickly shove my phone in my pocket, wanting to put as much distance as possible between my present circumstances and the mess waiting for me back home, and climb into the car at the same time she does.
She's huffing and puffing and cursing under her breath like a spoiled teenager, but when her eyes finally flick to mine there's no hostility there, just impatience.
"You're paying for all the gas," she says, sliding a pair of dark sunglasses over her golden eyes. "And I mean every single drop."
I lean back in the passenger seat, repressing the joyous satisfaction I feel at the haughtiness on her face. "Yes, ma'am."
If buying Jenna's gas keeps her safe by my side then I'll purchase every last drop in the country. And then some.
About the Author: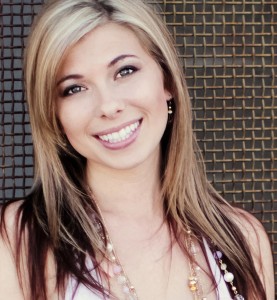 Chelsea lives in Phoenix, Arizona, where she spends most of her time writing stories, painting murals, and avoiding housework at all costs. She's ridiculously bad at doing dishes and claims to be allergic to laundry. Her obsessions include: superheroes, coffee, sleeping-in, and crazy socks. She lives with her husband and two children, who graciously tolerate her inability to resist teenage drama on TV and her complete lack of skill in the kitchen.