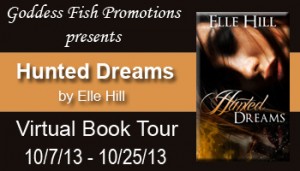 This post is part of a virtual book tour organized by
Goddess Fish Promotions
. Elle will be awarding a $50 Amazon Gift Certificate to a randomly drawn commenter during the tour. The Rafflecopter to enter is at the end of the post. Click on the tour banner to see the other stops on the tour.
Researchin' the Books
I imagine, sometimes, what friends might think if they could see my Google search history, which looks something like this: "why do cats vomit so much?," "symptoms of concussions," "buttercream frosting recipe," " defensive driving techniques," "list of carnivorous plants," "best way to slit someone's throat." I imagine I sound like a spy, a deeply disturbed person… or a writer.
Every book I write requires some research. Sometimes it's brief, like the carnivorous plant search (in Hunted Dreams, our hero, Reed compares one of the other characters to a pitcher plant). Occasionally, as in the book I just finished writing, The Tithe, the research is much more involved. In the latter book, I researched different kinds of disabilities and spent hours collecting data on Charcot Marie Tooth (CMT) Disorder, a neurological disorder I assigned to Josh, the novel's hero. I hope it lends itself to a much more sympathetic, not to mention accurate, portrayal of those who have CMT.
I'm a college instructor, and I teach a class on research methodologies. You're all lucky, I tell my students, shaking my finger like all those professors I remember from my days as an undergrad, to live in today's world. (I want to say something like, "Back in my day, we used abacuses to calculate statistics and had to walk uphill in the snow to reach the local library," but I figure they get the idea.) The thing is, they are lucky, and so am I. My students research papers without ever setting foot in a library; likewise, I sit on my well-padded derriere in front of my own computer, researching everything from the components of overpass bridges ("abutment" just sounds naughty, amiright?) to how long it takes a person with a gut wound to bleed out.
For Hunted Dreams, I tried to keep my research to a minimum, since, as they say, we should write about what we know. But since every novel can't be about a boring college instructor and ex-animal rescuer who pens poetry in her spare time and because most paranormal romances involve a good fight or two, I did have to research a few violent things. Mostly, I found out fighting is more incapacitating than media lead us to believe; luckily, my characters are superhuman, so I can bypass petty concerns like biological limits.
Between you and me, I most often use the Internet to check on my grammar and punctuation. You have no idea – No. Idea. – how often I skip to, for example, dictionary.com to make sure I'm using "abrogate" correctly, visit Grammar Girl to ensure I know the difference between compose and comprise, for example, or ask the Google gods whether, as I did in the first paragraph of this post, a list of quotes involving a question should include the comma inside or outside the quotes after the question mark.
"Put comma inside quotation marks after a question mark?" Wow. I guess people reading my search history might not be so impressed after all. I promise my novels are much more exciting than my research process.
About the Author: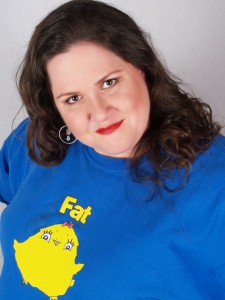 Elle began writing novel-length romances in junior high. She continued scribbling wild tales on her wide-ruled notepads till those pesky college and career things got in the way. Finally, after earning her Ph.D. in Sociology, Elle gave herself permission to get a life. Now, she spends just about all her waking hours doing one or more of the following: teaching, writing, volunteering, and tending to the whims of her kitty masters.
Connect with Elle on her blog, website, Twittr @ellehillauthor or Facebook.
Her history, her whereabouts, her name: She knows nothing. Nothing but her current reality: a constant stream of horrific, surrealistic scenarios in which she fights not only monsters and unseen attackers but also her own pain and despair.

Reed Jayvyn is an ex-Army vet, penniless and living in his truck. After saving a young man from attackers, he finds himself embroiled in a superhuman drama between the Broschi and the Clan, two groups engaged in a centuries-long war. Worse, he finds he is one of them—a Broschi, a psychic vampire that feeds off the pain of humans. But Reed's greatest surprise comes each night, when he finds himself dreaming of a fierce, nameless woman.

She is dreaming. So says the handsome man who uses his heretofore latent psychic ability to flicker in and out of her dreamscape. With Reed's help, she slowly learns more about who she is, why she is here, what trauma in her past keeps her locked inside her mind. Meanwhile, Reed explores his own heritage, discovering enemies and allies in unexpected places.

But most important to Reed is freeing this woman caught in an endless loop of nightmares, someone he considers in every way to be the woman of his dreams.
Buy the book at Amazon.