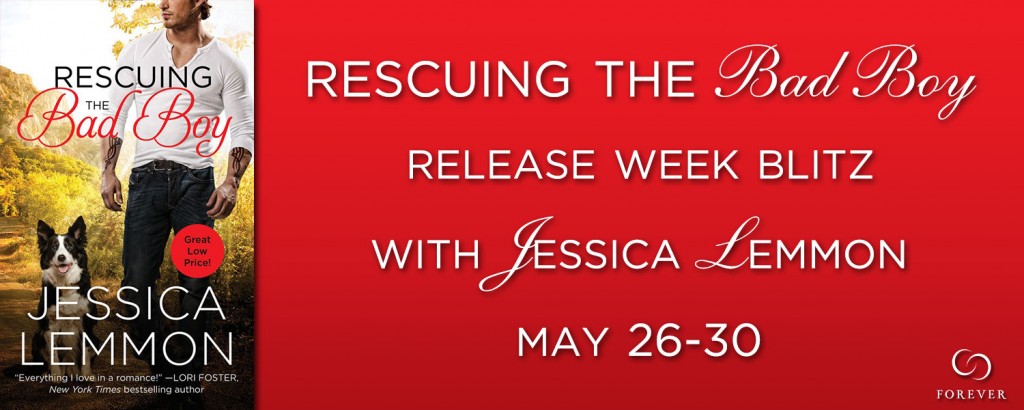 This post is part of a virtual book tour organized by the publisher. Enter the Rafflecopter for a chance to win an autographed copy of
Rescuing the Bad Boy
which released this week.
Five Things I Like to Do When I'm Not Writing by Jessica Lemmon
Hi everybody, my name's Jessica Lemmon and I write billionaires and bad boys! I was asked to tell you five things I like to do when I'm not writing. I write a lot, but I do get out of the writing cave on occasion and do stuff. Here's how I spend my time:
1.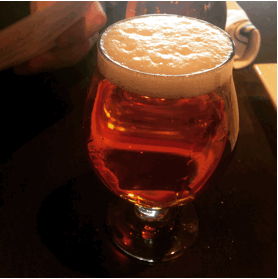 BREW PUBS. There is a trend here in Ohio (and in a lot of places, actually) with these really awesome brewpubs that serve up their own house-brewed beers and homemade, gourmet food. Mr. Lemmony and I frequent one such establishment (okay, several). Good food, good beer, what could be better?
2.
VISIT LOCAL LANDMARKS. In my book, Rescuing the Bad Boy, I based Donovan Pate's family mansion on a local landmark in Ohio. Even though the Sorg Mansion is abandoned and neglected, I enjoyed re-creating the regal house in my mind as cared for and beautiful and sitting on twenty acres of manicured land. I recently visited and took some pictures of the place. It hurts my heart a little to see how run-down this beautiful house has become, but the eerie appearance did help with the ugly history I made up for the book. Like Donovan, Pate Mansion is restored and loved.
3. DRAW. I love to cartoon. I have a graphic design degree, and at one point I thought I would be designing greeting cards for a living. I do make greeting cards, but more of the handmade/craft variety. Mostly though, I doodle. I love to be creative.
4.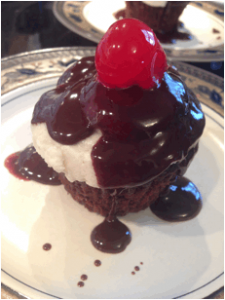 COOK. One of the coolest things I was asked to do since becoming a romance writer is write recipes for my books! When my editor asked me for a recipe for Hangover Hash from Bringing Home the Bad Boy, I was really excited. Rescuing the Bad Boy has a recipe for shrimp scampi (based on the heroine's nickname), and A Bad Boy for Christmas has something I call a Devil Dog cupcake! I die! It's so yummy. I love to cook and I love to eat, so it's a natural progression.
5. INTERACT WITH READERS. I love to chat with readers, especially when readers love a certain element from one of my books and want to tell me about it. I was a fangirl at one point and wrote a gushy email or two to a few of my favorite authors. I know what it feels like to fall in love with fictional characters! I hang out in a plethora of places: I have a Q&A on Goodreads where I answer readers' questions, as well as update them on what's happening with my books. I also entertain (or try to) on Facebook, Twitter, Pinterest, and Instagram as often as possible.
What about you? What do you like to do when you are not working? Do we have any hobbies in common?
Not All Scars Heal

For Donovan Pate, the lake town of Evergreen Cove is a minefield of tough memories-including the day he had to let go of Sofie Martin. Years later he still can't forget the taste of her lips and the feel of her killer curves. He knows he's too damaged, that he should stay away for her own good. But what the head says and the heart wants are two very different things . . . Seven years ago, Donovan broke Sofie's heart. Now her career depends on playing nice in order to pull off the charity fund-raiser of the decade. She vows to keep things professional . . . yet working by his side every day doesn't make it easy to fight temptation, and it isn't long before she finds herself falling for this bad boy all over again. But loving Donovan means helping him face his past-so they can fight for a future together.
Enjoy an excerpt:
Her soft touch landed on Donovan's arm, and the anger shuddering inside him shifted into an ache. She stepped closer, the warmth between them radiating enough heat to set him on fire. But like the fireplaces he built, he could handle it. He could handle the heat from her, not because he was impervious, but because he was strong enough to soak her in and not burn to ash.
She turned his arm where paint was drying. She swiped at it with her sleeve. "I made a mess."
He'd forgotten about the paint. "Don't… I can… There is a shower in the…" He lost his train of thought when she turned those emerald green eyes up to him. He watched her delicate throat work as she swallowed. His eyes traveled up her neck and landed on her mouth. Needing her mouth, he lowered his face, watched her eyes grow dark and wide, watched her lift her chin to meet him.
Heat. He wanted more. If only to test his own strength.
He moved his lips gently against hers, but resisted holding her to him. She held onto him though, grasping his forearms with both hands, her fingers wrapped around his elbows. Pressing her body against his, pressing her tits against his ribs.
Hell, sounded like an invitation to him. Deepening their connection, he thrust his tongue into her mouth, reached around, and grabbed her ass with both palms. When he squeezed, she sucked in a breath.
"Told you," he rumbled.
"Told me?"
"Not a complaint, Scampi." He squeezed again. "Perfect."
A choked laugh left her throat. "Big."
Still moving his hands over her backside, he said, "First thing I noticed about you at the Wharf." He'd been plating up a chicken scaloppini when the manager walked in to show around a few new servers. Two he couldn't remember, and Sofie. Bent over the plate, he'd peeked between the metal shelves framing that perfect ass . He'd stood to get a better look, and she'd pegged him with those moss-greens.
"Second thing I noticed was your eyes."
Her lips parted slightly. "And the third thing?"
He kissed her. She tasted incredible. "The first time you talked to me."
She rolled her eyes. "And what did I say?"
She didn't think he remembered. She was wrong. "'Can I get a side of cock?'"
Laughing, she shook her head.
He smiled back at her, unable to help himself. "Then you cleared your throat and said, 'cocktail sauce'."
Shaking her head, she said, "Worst abbreviation ever."
"Kitchen guys are immature."
She blinked up at him, studying him, like she was trying to piece him together. He didn't want her to. Once she pieced him together and had the whole picture, she wouldn't like what she saw.
He kissed her again, keeping his hands on her body.
"Are you testing my boundaries?" she asked, her tone teasing. He recognized that comment from the night he rescued her from Torsett.
"Mine," he corrected.
Sofie bit her lip. "I don't date much."
"Me either." At all, actually.
She shook her head, more in thought than in argument. "I don't think I have any boundaries with you."
He was beginning to think he had none with her, either.
About the Author: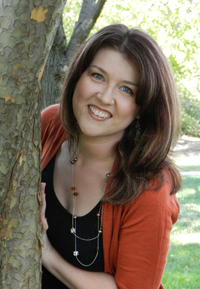 A former job-hopper, Jessica Lemmon resides in Ohio with her husband and rescue dog. She holds a degree in graphic design currently gathering dust in an impressive frame. When she's not writing super-sexy heroes, she can be found cooking, drawing, drinking coffee (okay, wine), and eating potato chips. She firmly believes God gifts us with talents for a purpose, and with His help, you can create the life you want.
Facebook | Goodreads | Website | Twitter
Buy the book at Amazon, Barnes and Noble, iBooks, Google Play, Kobo, BAM, or Indiebound.