Long and Short Reviews welcomes Jennifer Morey, whose latest book A Wanted Man was recently released. She is here sharing a few tidbits with us.

Song Playlist for A Wanted Man
The Heart Wants What it Wants – Selina Gomez
Treacherous – Taylor Swift
Enchanted – Taylor Swift
E.T. – Katy Perry
Stars Dance – Selina Gomez
How-to Tips for Aspiring Writers: Writing is the most important, of course. Know your grammar and how to tell a story. If you aren't a natural, join critique groups and enter contests. Don't be afraid to step outside your comfort zone. Learn as much as you can. I am still learning after having 16 books published! Easily taking offense to criticism will make your journey a lot harder. Stay positive and believe in your talent as much as you believe in yourself.
Writer's Space: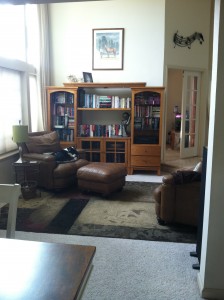 I write all over my house. My office is in a loft, and I have a living room with no TV that is open to the dining room.
Love Lessons Learned: Love heals all. Hands down.
Movie Star Cast: Ashton Kutcher and Kathleen Heigl – if she had dark hair.
After his daughter's brutal murder, former New York police detective Kadin Tandy opens Wyoming's Dark Alley Investigations to bring violent criminals to justice. Romance is the last thing on the sexy PI's troubled mind. That is, until feisty ad exec Penny Darden asks for his help. Now he's investigating her estranged boyfriend's frightening link to a murder.

Despite her relationship status, Penny's fierce independence and frank flirtation revive Kadin's damaged heart. As an untraceable killer closes in on them, the more harrowing the stakes – and the closer they become. At risk are their lives and their best shot at love.
About the Author: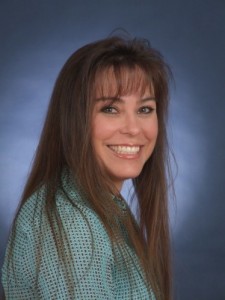 JENNIFER MOREY'S first stories were inspired by her childhood love of Man o' War, Secretariat and The Black Stallion by Walter Farley. Bubbles of dialogue above cartoon drawings of horses led to hand-written tales of adolescent love. Years later, and two months after graduating from Colorado State University with a B.S. in geology, her mother died suddenly and the course of her life changed. The writer in her resurfaced, and she pursued a serious career. As Associate Project Manager for the Spacecraft Systems Segment of a satellite imagery and information company, Jennifer works with the International Traffic in Arms Regulations. A finalist in more than 20 contests, Jennifer has received several awards for her writing, one of which led to the publication of her debut novel, The Secret Soldier.
Visit her at: http://www.jenniferamorey.com.
Buy the book at Amazon or Barnes and Noble.