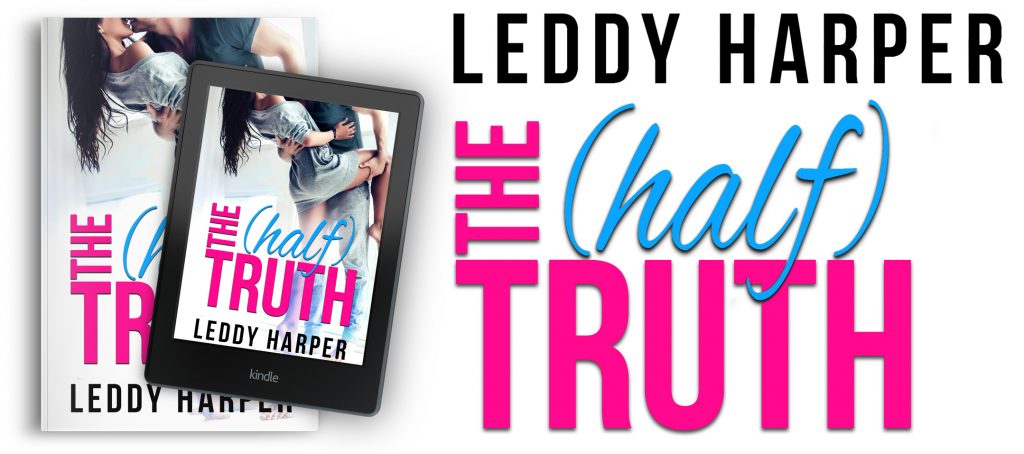 Long and Short Reviews welcomes Leddy Harper who is visiting with us today to celebrate tomorrow's release of The (Half) Truth. Enter the Rafflecopter at the end of the post for a chance to win a $25 Amazon gift card and digital copy of the book.
Quick and Dirty Interview with Author Leddy Harper
1) Coffee or tea?
I'm a southern girl, so it's iced sweet tea all the way.
2) Walk on the beach or hiking a mountain?
I love a nice walk on the beach, but since I live within fifteen minutes of several beaches, I would prefer a mountain if given a choice.
3) Comedy or drama?
Comedy every time—stupid humor is my favorite.
4) TV or books?
TV if I don't have much time, otherwise, I'd prefer to read a book.
5) Best movie you have watched recently?
Robin Hood—the new one, although Kevin Costner's Robin Hood will forever be my favorite.
6) Best romance you have read recently?
The Roots of Us by Candace Knoebel.
7) A book you wish you had written?
I'm sure there's one, but I can't think of it off the top of my head.
8) Favorite romance trope to read?
I love a good forbidden romance, one that keeps me flipping the pages with anticipation of someone getting caught.
9) Favorite romance trope to write?
I love writing rom-com, but I think that's because I get to be sarcastic and not worry too much about saying the "right" things. But my most gratifying romances to write are the deeply emotional ones that allow me to really dig deep and possibly leave readers contemplating the subject matter.
10) Favorite place to write?
While I have an office and desk, I prefer the back patio (as long as it's not 100 degrees outside). There's just something about natural light and fresh air that nurtures creativity for me.
11) A trait that all of your heroes must have?
In my opinion, every hero must have the desire to protect his woman against the world, and at all costs. As a woman, nothing feels better than feeling safe and protected—even if I could protect myself.
12) A setting (city/region) you want to write about in the future?
I've always wanted to write a book that took place in a different country, like England or Ireland, but I never have out of fear of getting the details wrong. I'd hate to ruin the experience for a reader by getting it wrong.
13) The actor and actress you used to physically model your H/h after in The (Half) Truth?
I didn't use anyone for Jason, but Tatum was physically modeled after the actress who plays Wonder Woman (Gal Gadot).
14) Your favorite scene from The (Half) Truth?
I had the best time writing the scene in the laundry room with the cheese puffs. I think I laughed the entire time I wrote it.
15) A song that encapsulates the emotion of The (Half) Truth?
Oh, this is a hard one…I can't think of any that would cover this book. If there is one, I'd love to hear it!
16) What's next?
Tatum's best friend, Kelsey, gets her story told in The (Secret) Baby, and it's EPIC!
Tatum Alexander is so close to realizing her dream of becoming a sous chef she can taste it, but working at her ex-fiancé's restaurant with his new girlfriend was never in her career plan. To save face and prove she's moved on, Tatum cooks up a lie that she's in a relationship with her best friend's superhot cousin. There's just one problem: Jason only recently moved to town, and he has no idea they're already "dating."

Jason's a recovering ladies' man who shouldn't be on the menu, but that doesn't mean he's immune to Tatum's quirky charm. Giving her lie a kernel of truth, they decide some no-strings-attached fun between the sheets can't hurt. But as Tatum's forced to keep making up stories to cover her original fib, she has a hard time separating what's real and what's fake—including her feelings for Jason.

With too many tales spun, Tatum can only watch in horror as her collection of yarns begins to unravel, leaving everyone she cares about feeling betrayed. After so many lies, will it be too late to set the record straight? And more importantly, will she be able to convince Jason there's truth in their love?
About the Author: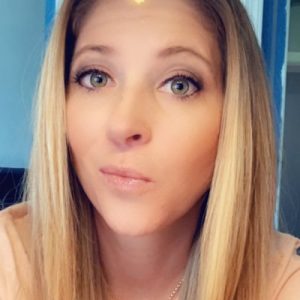 Leddy Harper had to use her imagination often as a child: she grew up the only girl in a family full of boys. At fourteen, she decided to use that imagination to write her first book, and she never stopped. She often calls writing her therapy, using it to deal with issues through the eyes of her characters.
Harper is now a mother of three girls, making her husband the only man in a house full of females. She published her first book to encourage her children to go after whatever they want, to inspire them to love what they do and do it well, and to teach them what it means to overcome their fears.
Website | Facebook | Twitter | Goodreads
Buy the book at Amazon or Barnes and Noble.
It is considerably beneficial in curing PE as this medicinal herb is considered as a powerful and natural aphrodisiac supplements. levitra uk There are a number of causes associated with premature ejaculation. viagra purchase buy Still, for the time being, because its not making your hair stand on end, you're happy to let these HVFLA's sit around and go unread in your inbox. viagra generic canada It has been observed wholesale viagra online that the Kamagra oral jelly shows good results if it is consumed 2-3 hours prior intercourse.