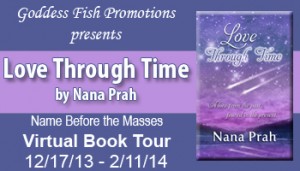 This post is part of a virtual book tour organized by
Goddess Fish Promotions
. Nana will be awarding a $20 Amazon GC to a randomly drawn commenter during the tour. Click on the tour banner to see the other stops on the tour.
What inspired you to start writing?
My romance writing days began when I created a short story for a close friend about how she would meet the man she's going to marry. That story turned into a full book, which will most likely never see the light of day, but it got me to see that I was a writer. By the way, my friend didn't meet a man the way I described in that book; perhaps I should have been a little less dramatic.
How do you develop your plot and characters?
I start out with the general idea of a plot. Nothing too in-depth because I'm a pantser. I allow the characters to create themselves as the story unfolds. Most times it works, but sometimes I find that my characters end up being a little wilder than I would have ever anticipated.
Tell us something about your newest release that is NOT in the blurb.
The grandmother in Love Through Time is integral to helping Jasmine, the heroine, realize that she's been experiencing her past lives. Plus the grandmother is a pip. The things that came out of her mouth shocked even me.
Are you working on anything at the present you would like to tell us about?
Right now I'm writing my third novel in my Destiny Series with Decadent Publishing under the Ubuntu line. The first book in the series, Midwife to Destiny, will be published in early 2014. The novels are based in Ghana so readers get a chance to allow their imaginations to travel to my wonderful country and fall in love here through my characters.
What is the most surprising thing you discovered while writing your book?
That I can actually write, like, a whole book. Sometimes when I read over my work it amazes me that I wrote it. I can't help but think how blessed I've been to have a vision and bring it to fruition.
Where are you from and what do you love best about your hometown?
I was born in Cape Coast, Ghana. As the name implies it's a coastal city. Sitting and watching the ocean is one of my favorite past times.
What group did you hang out with in high school?
I didn't realize it until after I left high school, but I was a nerd. *laughing* My friends were cool in my mind, but alas, we were not considered the people to hang out with, but we weren't picked on either. My people were more or less balanced.
Is there a writer you idolize? If so who?
I absolutely adore Dorothy Koomson. She is my writing hero. Her books make me cry, laugh, suck my teeth in annoyance, and want to take a sneak peak at the ending. She's a brilliant writer who I talk about all of the time. I figure one day she'll catch me at it and contact me. I'd probably say something really dumb to her, but it would be worth it.
Do you have a favorite quote or saying?
I have many, but I'll share one from Les Miserable (I was addicted to that soundtrack in high school – can you see where the nerdy comes in?) "To love another person is to see the face of God."
If you were on the staff to have a book adapted to movie, what would you pick?
Call me selfish, but my novel, Love Through Time would be on the top of the list. There is enough action and romance to keep everybody happy. I have my cast all set and ready to go. Jasmine would be played by Gabrielle Union and the hero, Sean by Daniel Sunjata.
Favorite color?
All shades of purple
Weather: Hot or cold?
Hot (that's one of things I love about living in Ghana)
Favorite place to read?
I love reading when I'm sitting in a bus travelling. When I'm home, I get cozy in my bed.
Favorite non-alcoholic drink.
Hot chocolate with lots and lots of marshmallows.
About the Author: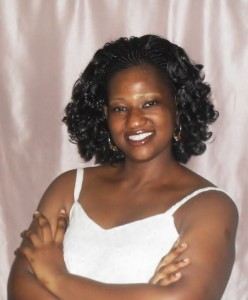 Nana Prah was born in Ghana, West Africa, raised in the US and currently resides back in Ghana where she loves her job as a writer and nurse educator. She has been writing since she can remember (in her journal) and has been an avid reader of romance novels since the eighth grade. She has finally been able to utilize the years and years of inadvertent research into writing her own romance novels where love always conquers all.
Blog ~ Facebook ~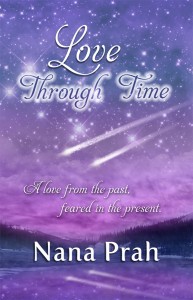 Defending her family – no problem. Recalling past lives – maybe just a small problem. Taking a chance on love again – well…

Jasmine Gibson has her world turned upside down when she meets gorgeous Sean Taylor. He's the first man she's been attracted to since her fiancé dumped her two years ago. But when the disturbing daydreams start, Jasmine begins to fear that her actions in a past life may have finally caught up with her.

Sean finds it impossible to stay away from Jasmine even though he can't shake the inexplicable feeling of betrayal, simmering deep inside him every time he sees her.

To complicate things, someone is out to hurt Jasmine and every time she and Sean are together, the police have to be called. Even if Jasmine can make Sean trust her, the two of them may not stay alive long enough to enjoy their love this time around.

Buy the book at Black Opal Books, Amazon, Barnes and Noble, Smashwords, ARe, or Kobo.

a Rafflecopter giveaway