This post is part of a virtual book tour organized by Goddess Fish Promotions. Sarah Hadley Brook will be awarding a $25 Amazon/BN GC to a randomly drawn winner via rafflecopter during the tour. Click on the tour banner to see the other stops on the tour.
Jacob Baumgardner is struggling to get his nonprofit shelter for gay teens up and running. The old building needs a lot of help in order for it to pass inspection. Raised by his grandparents for part of his life, the shelter is his chance to honor them. Unfortunately, someone is making his dream difficult. An anonymous extortionist is determined to ruin his late grandfather's good name which could mean the end of the shelter.

Luka Smith is fairly new in town and willing to work hard at any job available. He is struggling to find his place in the world after a traumatic event in his teen years pushed him to run. When Jacob hires him to help with repairs at the shelter, Luka falls hard and fast. He wants nothing more than to be part of his world and help him with his dream, if Jacob will let him.

As they work together to ensure The Promise of Hope Shelter gets off the ground, their feelings only grow. But will a calculating blackmailer close the shelter before they even have a chance?
Enjoy an Excerpt
Jacob was torn between being embarrassment of being caught in the middle of a panic attack and the safety he felt while wrapped in Luka's arms. Technically this was the second time this man had rescued him in less than…two…maybe three hours. Okay, the first time was not really rescuing, but he'd still helped him during a bad situation.
He squirmed a little and tried to pull away, but Luka's strong arms tightened around his waist.
"Give it a few more minutes."
Jacob nodded and slumped back against the wall of muscle behind him. His heartbeat sped up and he realized he could feel Luka's beating hard into his back. Had Luka been worried about him?
It felt so natural to be in the man's arms. Jacob hadn't dated in quite some time, mainly due to his grandparents' death and trying to start this new shelter, but he also hadn't met anyone that had piqued his interest. And Luka definitely piqued his interest. Unfortunately, he was pretty sure he hadn't made the best impression on Luka, although he was just as confident that Luka wouldn't soon forget meeting him. .
"I'm okay," he whispered.
"Okay," Luka replied, pulling back. "No quick moves."
Jacob nodded and waited for Luka to stand before he tried to push himself from the floor. His legs felt like jelly, so he was glad when Luka reached down like a lifeline. He grabbed onto the hand and let Luka pull him to a standing position.
They faced each other, Jacob eye level with Luka's chin. He was too embarrassed to say anything and too wobbly to move, so he concentrated on the cleft in Luka's chin.
"Jacob?"
Luka's voice washed over him and brought him warmth. He caught himself before he leaned his forehead into Luka's perfect golden skin. "Mmm?"
Luka's thumb gently nudged up his chin until Jacob looked into his eyes. Dark chocolate eyes full of concern. "Are you okay?" Luka whispered, his hot breath caressing Jacob's flesh. He shivered and nodded.
About the Author: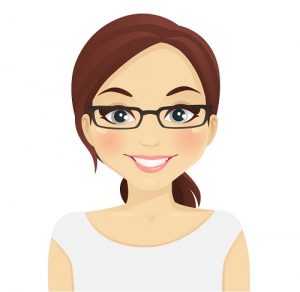 Sarah Hadley Brook lives smack-dab in the middle of the Heartland and is the mother of two wonderful young men, as well as two cats. During the day, she works in the non-profit world, but reserves evenings for her hobby-turned-passion of writing, letting the characters she conjures up in her mind take the lead and show her where the story will go. When not working or writing, she can be found reading, working on dollhouses, trying her hand at new recipes, or watching old movies and musicals. In her ideal world, Christmas would come at least twice a year, Rock Hudson and Doris Day would have co-starred in more than three movies, and chocolate would be a daily necessity to live. She dreams of traveling to Scotland some day and visiting the places her ancestors lived. Sarah believes in "Happily Ever After" and strives to ensure her characters find their own happiness in love and life.
Author of:
The Great Pretender
Matthew's Present
Caleb's Choice
The Promise of Hope Shelter
Coming Soon:
Fate Heats Things Up
Eggplant Highlights and Mustard Yellow Jeans
Website | Email | Facebook | Pinterest | Goodreads
Buy the book at
Amazon
.