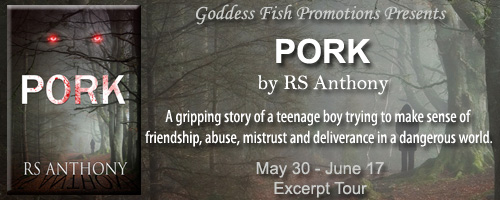 This post is part of a virtual book tour organized by
Goddess Fish Promotions
. The author will be awarding a $25 Amazon or B/N GC to a randomly drawn winner via rafflecopter during the tour. Click on the tour banner to see the other stops on the tour.
High school is torture for Steven Walthurst, and home isn't a whole lot better. The only place that offers respite is an abandoned tree house at the edge of town. But something lurks in the nearby woods, and the long line of elm trees has a clear message for Steven: keep out.

Then one day, Steven finds a little girl lying unconscious, perilously close to the woods. As the two get to know one another, Steven experiences real friendship for the first time—and gets closer than ever to knowing the darkness that skulks between the trees.

He dedicates himself to keeping his new friend safe, but the tranquility of their fragile hidden world doesn't last long. When an act of cruelty pushes Steven to his limits, his secrets—and those of the dark woods—come close to unraveling, threatening to destroy the one thing making his teenage life bearable. Can Steven save everything he's built from crumbling under the pressure?
Enjoy an exclusive excerpt:
"I'm sorry, little girl. I have nothing today. I didn't even bring my homework," he said, sitting on a ledge by the door. The girl crouched at his feet, legs folded underneath her. Steven felt uncomfortable and raised his feet up onto the ledge. She stared up at him with her bright blue eyes as his misted. "You must be hungry. I'm sorry," he said again and dropped his head. The little girl climbed up the ledge, crouched next to him, and watched his face with innocent eyes.
"My momma got real upset with me today. She called me a thief and threw me out. I didn't have a chance to grab my backpack or prepare any sandwiches." When he didn't say anything else, the girl planted her palms on the ledge and rocked forward to him, shifting her weight to her palms. She looked into his eyes and offered a big, toothy grin. Two of her front teeth were broken and the rest were crooked to some degree. She looked pretty nevertheless.
Steven smiled at her, and she raised a finger to touch the tip of his nose. He wiggled his nose and they both chuckled. When they had stopped laughing, she traced her finger to the spot where his momma had hit him earlier and stroked it gently. Her touch was light, like a butterfly's feet, and warm. He placed his palm on her finger, smiling, but she pulled back and settled on her knees again. Steven leaned his back against the wall and stretched his legs out on the ledge.
"Pork," the little girl said suddenly.
About the Author: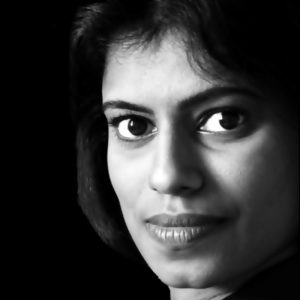 Rosemary Anthony writes suspense fiction with a twist. She has a Bachelor's degree in Management from the University of Science Malaysia and recently made the jump from writing official documents to writing fiction novels. Blessed with 17 nephews and nieces, she finds the world of young adults to be a thrilling source of inspiration for her books.
Rosemary lives in a small town in Malaysia and travels as often as possible to broaden her cultural horizon.
Facebook | Instagram | Twitter | Goodreads
Buy the book at
Amazon
.
What people are saying:
"Stay with this new author. She's impressive." – G. Harp
"The plot is elaborate leading to an unexpected twist in the end which I loved. It is a very good read– you won't be disappointed!" – D. Mantzari
"…makes for an entertaining read, just prepare yourself to have a few WTF moments while enjoying the experience…" – Book Mafia Blog
"The author has a lovely writing style with clear, sparse prose that allows the story to breathe. Bit by bit each character plays a part in unraveling the mystery…" – The Welshbird