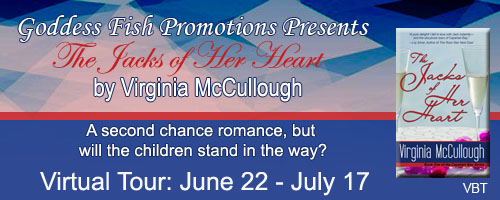 This post is part of a virtual book tour organized by
Goddess Fish Promotions
. Virginia will be awarding a $25 Amazon or B/N GC to a randomly drawn winner via rafflecopter during the tour. Click on the tour banner to see the other stops on the tour.
Pondering the Muses: My Muse Hung Out at Wrigley Field
I've always known the value of what I've dubbed satellite offices, because my muses demand variety. They like to go out for walks and take hot baths, and they're fond of coffee, so they're happy to come out to visit when I'm drinking French roast, black, no sugar, at a café or a diner. They love being surrounded by books, so writing in the library will always bring them out.
At least one muse is a baseball fan and for a time she liked to hang out in Wrigley Field, the iconic ballpark in Chicago. At the time she revealed herself—many years ago—I was living in an apartment walking distance from the ballpark. That morning I struggled to finish an article for a PR firm that hired me as a freelancer, and I didn't want to blow this good opportunity.
Naturally, the more I worried, the worse the piece got, and I finally pushed away from my kitchen table desk and admitted I was stuck. I glanced at the clock. Hmm…if I left right away I'd arrive at Wrigley in time to watch batting practice. Since it was early in the season, I could stroll up to the ticket window and get a seat in the upper deck for only a few dollars. I felt guilty about running away from my writing problem, but not guilty enough to change my mind. I grabbed my jacket and fled.
What a perfect afternoon. Alone in my upper deck seat, I lost myself in the game. At about the fourth inning mark, my mind wandered back to the article I'd left behind. Within seconds, and without fanfare or struggle, a solution to my dilemma came to me. I instantly knew that if I moved two paragraphs from the middle down to the end, I'd create my path to a transition that would lead to the powerful finish I needed. The muses delivered!
I sat still long enough to fully imprint the miraculous cure for the article. The unconscious mind might provide creative thoughts, but in my experience they can be as fleeting as dream images; it takes my conscious mind to make these ideas concrete and useful.
Feeling grateful and almost giddy over what had happened, I settled back to enjoy the game. An inning or two later, the wind shifted and blew off Lake Michigan. Cold gusts whipped through the ballpark and the temperature plummeted. The well-prepared fans pulled out their hats and mittens—and blankets! I'd been in such a hurry to leave my problem behind I hadn't prepared for the predictably fickle nature of April in Chicago. Hatless and gloveless, I hurried home to watch the last couple of innings in the warmth of my living room. But my trek to the ballpark had done its job, and I no longer needed to escape.
My first Wrigley Field experience, but certainly not my last, handed me ideas, images, and solutions to a writing problem when my attention was focused on something entirely different. Of course, as the creativity experts tell us, we get these wonderful intuitive flashes, ideas, and cures for writing problems only when we've been working on a project. We can't procrastinate and tell ourselves we're waiting for "inspiration" before we sit down to write.
The unconscious mind, the muses, the quiet voice—call it what you will—reward action and effort. And when we least expect it, our creative partner generously, and often gently, hands us fresh ideas or a ladder we can use to climb out of the ditch.
My Wrigley Field muse, along with my other muse pals, was willing to move to new towns in different states. Very considerate, these muses. But they don't tolerate boredom very well. That's why they nag at me a little, asking me to take them out for coffee or to a quiet table at the library. And I'm only too happy to oblige. If I take care of them, they take care of me.
"A pure delight! I fell in love with Jack instantly—and the storybook town of Capehart Bay."
—Lily Silver, Author of The Rock Star Next Door

Lorna Lindstrom and Jack Young just got married in the tropics—and their grownup kids don't like it one bit…

Mere acquaintances in their hometown of Capehart Bay, Wisconsin, Jack and Lorna turn up on the same Caribbean cruise. They soon fall victim to moonlight, champagne, and dancing—and that leads to an impulsive wedding. But now they're back home, feeling like a couple of fools. Both agree a quick divorce is their best way out of this embarrassing predicament. Lorna's two kids and Jack's daughter are all for that, but their meddling prompts the stubborn newlyweds to rethink their plan.

A professional organizer, Lorna is a little too proud of her spotless home. She fell in love with Jack's generous heart, but must he rescue every abandoned dog in town? The owner of a popular '60s nostalgia café, Jack feels right at home in Lorna's bedroom, but he might as well be a stranger everywhere else in her perfect house. Suspicions that Lorna's up-and-coming professor son-in-law is a womanizer soon pushes Jack into a different kind of rescue mission. Meanwhile, Lorna steps up and organizes her elderly father-in-law's move and offers her support to Jack's daughter in a crisis with baby Joanie. Too bad those classic "irreconcilable differences" appear to doom the pair, even as their kids are beginning to warm to the marriage.

Maybe sharing a couple of romantic dances on the night Jack launches his Blue Sky Nostalgia Music Festival can bring this "opposites attract duo" together again. Will Jack and Lorna decide they can find a way to make peace with their dueling quirks and have some fun with their second-chance romance?
Enjoy an excerpt:
Lorna inched to the edge of her bed, but before sliding out, she glanced over her shoulder to watch the even rise and fall of Jack's back under the sheet. If she rolled toward him she could reach out and rest her palm against his bare shoulder and soak up the warmth of his skin. No. The man's warmth—on all levels—got her into this trouble in the first place. That and moonlight, and okay, since she'd started a list, she might as well add the long nights of delicious slow dancing.
Once out of bed, Lorna tiptoed to her reading chair in the corner, retrieving her bra and panties from the floor along the way. Then she pulled the throw off the back of the chair and wrapped it around herself like a towel. Only dim light seeped through the closed blinds, but she felt around the floor and came up with the silk shirt and slacks she'd worn on the flight home the night before. With her clothes draped over her arm, she stepped around the open suitcase blocking the way to her bedroom door. She reached for the doorknob, ready to escape, but took a last look at the scene she was about to leave behind.
A trail of jeans, a sport jacket, and a dark blue shirt led straight to the mound in the bed named Jack Young, age fifty-two, noteworthy only because, by coincidence, she and Jack were mere months apart in age.
Loathing messes as she did, it took all Lorna's strength not to grab the two half-empty glasses and the champagne bottle that sat as accusers on her nightstand. She slipped into the hallway and shut the door behind her. Home free—more or less. Leaning against the wall, she closed her eyes and exhaled a long breath to quiet her jittery stomach. It worked for a second or two. Next step, get to June's house as fast as her legs would carry her there.
Lorna brushed her teeth and dressed quickly in her guest bathroom before grabbing her winter jacket off the hook in the kitchen. She escaped through her back door and jogged down the slope of her yard that led to the footpath bordering the lake, the fastest route to June's house.
She maneuvered around the muddy patches and pools of water left behind from last night's rain. The dampness left the April morning air fragrant with the promise of spring. Lacking a breeze to disturb it, the lake perfectly mirrored the trees and houses lining the water's edge. In the stillness, the sounds of a barking dog and children's voices carried across the water from the opposite shore. A mere day ago, she'd been more than a thousand miles away, tilting her face toward the sun and sighing from happiness as sultry tropical air caressed her skin. She and Jack had made love to the nearly imperceptible rhythm of the cruise ship, dodging any talk of what they'd do when they arrived back home in Wisconsin.
What a disaster. Maybe she'd try to make light of their escapade. After all, Jack was a decent man, a really great guy, if also thoroughly unsuitable for her. He also had a terrific sense of humor. Maybe they could have a good hoot over their silly mistake. "Isn't this the funniest thing?" she could say while trilling in a charming sort of way. Ha ha, titter titter. She could hold out her hand in a gesture of friendship. "What do you say? We figure out the easiest way to put this embarrassing little episode behind us?" More light-hearted laughter.
At last June's white frame cottage came into view. Lorna hurried up the stone path and through the picture window spotted her friend standing at her kitchen table with a tall pile of laundry in front of her. Lorna waved to get her attention and when June looked up her face broke into a welcoming smile.
"Come in, come in," June said after she'd opened the door and with a sweeping gesture invited Lorna inside. "I hoped you'd come over this morning. Help yourself to coffee and tell me all about your exciting cruise while I make my way through my boring laundry basket."
Shrugging out of her jacket, Lorna peered around the corner of the kitchen into the hallway looking for any sign of June's nine-year-old. "Is Bonnie gone?"
"The school bus picked her up a little while ago. Why?"
"I want to be sure we're alone." Lorna surveyed the table, with the laptop and a pile of fat file folders and legal pads at one end and the heap of laundry at the other. A full basket of clothes sat on the floor. "You're really busy. I could come back later."
"Don't be silly," June said, shaking out a crumpled bath towel. "This is laundry, not legal analysis."
Lorna filled a mug from the carafe and went back to the table. Then she drew in a breath. "I've done something really stupid."
June's eyes narrowed. "Sit down and tell me about it."
Lorna made a fast decision to blurt it out. "I got married. To Jack Young. In the Dominican Republic…"
About the Author: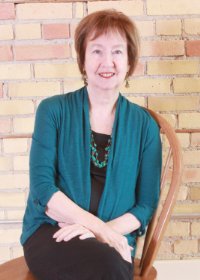 A lifelong writer, Virginia McCullough has coauthored or ghostwritten over 100 books for doctors, therapists, lawyers, professional speakers, and many others. Her other award-winning novels include Amber Light, Greta's Grace, The Chapels on the Hill, and Island Healing. The Jacks of her Heart is Book 1 of her Capehart Bay series. Asked to sum up the themes of her fiction, she says her books are all about hope, healing, and plenty of second chances.
Website | Newsletter | Facebook | Twitter | Goodreads
Buy the book at Amazon.