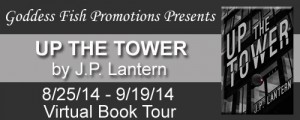 This post is part of a virtual book tour organized by
Goddess Fish Promotions
. The author will be awarding a backlist ebook copy to a randomly drawn winner at every stop during the tour and a Grand Prize of a $25 Amazon GC will be awarded to one randomly drawn winner via rafflecopter during this tour.
Pondering the muse
The muse for me has a few different qualities that are kind of hard to explain. It's equal parts, at different times, a sort of suction engine, dilapidated skeleton, and giant badger mouth.
One way you might think of it is like the bad guy aliens from Space Jam. In the beginning, they're these teensy, puny little things that are sort of inept and good-natured, but also kind of cruel. That's where my muse is right now. After just completing a novel, the well of ideas is pretty much dry, and my muse has been absolutely emptied.
And where you want the muse to be is where those aliens from Space Jam get to—all pumped up and full of talent stolen from other, better people at the thing they're trying to do. And that's the process I take when trying to get my muse all filled up again: I read a lot, a whole lot, and the whole time I'm just refilling that well and taking as many tips and wholesale arcs and stories as I can from people who are smarter and better than I am. Some of this is conscious, but a lot of it is subconscious.
One other important tidbit of the muse is that's sort of like the facehugger from alien. (My muse has various alien forms, I suppose). And the reason it's that is because that once it latches onto an idea, it can't let go. If it lets go, it just…you know, sprays acid everywhere and gives everyone a bad time. I've got the acid burns to prove it. But if the muse does stay latched on, then the whole time it's pumping that idea full of all the stuff it's collected over all that time you've spent reading and absorbing other people's great notions.
For UP THE TOWER, I absorbed all sorts of stuff. Movies like Blade Runner and Sorcerer; the soundtrack to Assault on Precinct 13; Philip K. Dick books THE DIVINE INVASION and MARTIAN TIMESLIP, and of course a lot of Gene Wolfe. I think all those influences are pretty evident, but I think also they make for a pretty great read.
Disaster brings everybody together. A cloned corporate assassin; a boy genius and his new robot; a tech-modified gangster with nothing to lose; a beautiful, damaged woman and her unbalanced stalker—these folks couldn't be more different, but somehow they must work together to save their own skin. Stranded in the epicenter of a monumental earthquake in the dystopian slum, Junktown, there is only one way to survive. These unlikely teammates must go…UP THE TOWER.
Enjoy an excerpt:
"This kid comes in, okay? Starts doing all this stuff with Wallop's tech fists. Powering them up and such. You know, they can bend steel, they can punch a man so far a distance, all of that. At first, I think the kid's pretty young, but then I see his eyes—they're old enough. I seen his eyes, they're about my age, those eyes. And it's important, okay, how old he is. Because this kid? He looks a hell of a lot like me."
"So what? Lots of kids look like you."
"Yeah. So do Georgeson. So do Jonesboy. So do Figueroa."
"What are you saying?"
"I'm saying…" he palmed the side of his head. "I'm saying, it ain't no secret that you got yourself a certain type of person that you pick up. A type of boy. I sort of thought I knew why. Last night I found out for certain."
Konnor was right. Ore was angry.
"The hell are you saying to me? Just say it."
"You said you had a brother. His name was Samson. He was good with tech, you said. Well this kid? The one tailoring Wallop's new fists? Samson. That's what Wallop called him. 'Samson, touch here.' 'Samson, look at that, is that right.'"
Ore didn't say anything.
"He's alive. Your brother. In The Tower. He's maybe been alive this whole time."
Silence, then. Even the eyebots outside seemed to get quiet.
That goddamn Wallop. Her job, her Haulers, and her eye. Now he had her brother, or near enough. Everything. Would he take everything from her?
Konnor stood up and headed to the door. The shack squeaked beneath him.
"If it was any other sort of job…if it was a job that maybe wouldn't have gone against the Faces…"
"Shut up, Konnor. It's all against the Faces. It's under 'em or it's with 'em. You know that."
"All right. All right." He opened the door. An argument had started down the street; someone lit a fire in a barrel on the balcony above her shack; an eyebot stopped, scanned the two, and then zipped away. "It's a hell of a plan, though, Ore. A hell of a plan. And maybe I won't get around to telling Wallop what's what for a little while."
About the Author: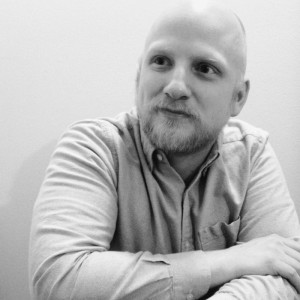 J.P. Lantern lives in the Midwestern US, though his heart and probably some essential parts of his liver and pancreas and whatnot live metaphorically in Texas. He writes speculative science fiction short stories, novellas, and novels which he has deemed "rugged," though he would also be fine with "roughhewn" because that is a terrific and wonderfully apt word.
Full of adventure and discovery, these stories examine complex people in situations fraught with conflict as they search for truth in increasingly violent and complicated worlds.
Goodreads ~ Website ~ Facebook ~ Twitter
Buy the book at Amazon.