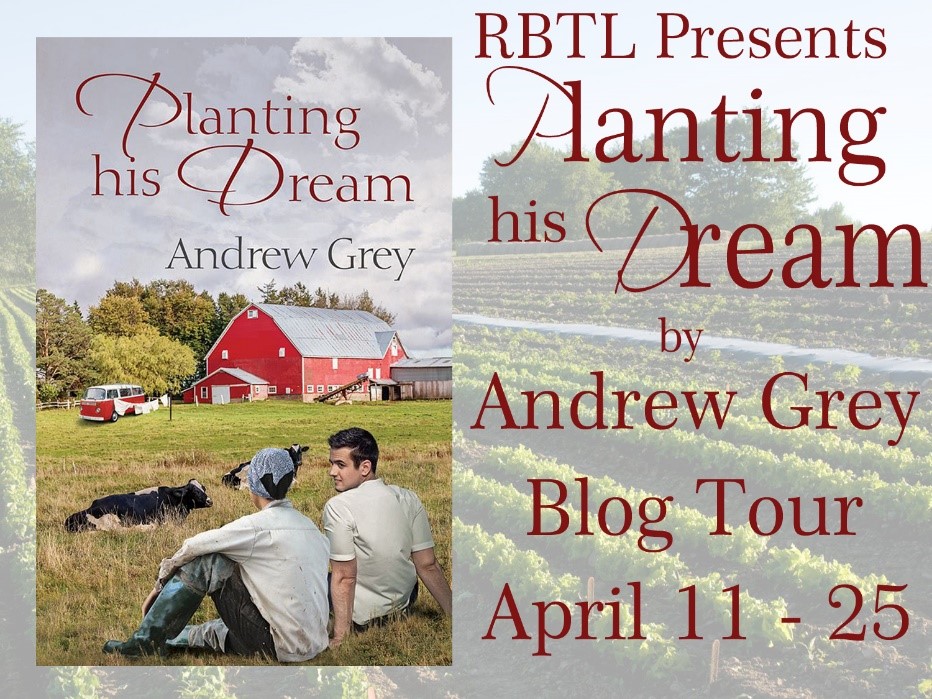 Long and Short Reviews welcomes
Andrew Grey
who has stopped in on his virtual book tour to share some background about the book.
*****
I want to start by thanking long and Short Reviews for having me as their guest. It's wonderful to be here. Years ago as a teenager, we moved to the country and I learned that there was a whole new area of the country that I didn't realize existed. I worked at a farm and shoveled more crap than you can ever imagine. My first farm stories were the
Love Means…
series which ended over a year ago and I think I needed some of that in my life. So when I got the idea for
Planting His Dream
, I had to go with it.
I will confess that I did spent some time on a dairy farm when I was a kid. A friend of my mother's lived on one and I remember visiting and helping shovel more crap as the cows were being milked. I also saw cows being inseminated and just about everything else associated with cattle. I was fascinated by all the activity and the animals. Eventually, part of the rural life worked its way deep into me and now it comes out in some of my stories.
Foster dreams of getting away, but after his father's death, he has to take over the family dairy farm. It soon becomes clear his father hasn't been doing the best job of running it, so not only does Foster need to take over the day-to-day operations, he also needs to find new ways of bringing in revenue.

Javi has no time to dream. He and his family are migrant workers, and daily survival is a struggle, so they travel to anywhere they can get work. When they arrive in their old van, Foster arranges for Javi to help him on the farm.

To Javi's surprise, Foster listens to his ideas and actually puts them into action. Over days that turn into weeks, they grow to like and then care for each other, but they come from two very different worlds, and they both have responsibilities to their families that neither can walk away from. Is it possible for them to discover a dream they can share? Perhaps they can plant their own and nurture it together to see it grow, if their different backgrounds don't separate them forever.
Enjoy an excerpt:
Foster woke up the following morning barely remembering that he'd slept. He shuffled down the stairs and into the kitchen. His mother and grandmother weren't up, which was surprising but not concerning. After how hard they'd worked, they must have been tired. Foster started the coffee and then went back upstairs to finish getting dressed. By the time he came down once again, the coffee was ready, and he drank his first cup of the day before heading out for morning milking. Once that was done and the truck had arrived to take delivery of the milk, he was ready for breakfast.
He reached the back door as a familiar van pulled into the drive. He paused at the door and then went over to meet them.
"I thought you were arriving next week," Foster said, hoping there wasn't a mix-up.
Carlos Ramos looked ragged and tired. The others looked even worse as they slowly climbed out of the van. The two younger ones had hollow looks and stayed close to their mother. Javi's eyes blazed with anger that seemed to be focused on his father.
"We…. Things didn't work out at our last job."
"I see." Foster wanted to ask the details, but he figured he probably wasn't going to get them. They had done a great job the year before. "Come on in and have some breakfast, and I'll give you the key so you can go set up. We can't pick for another week yet, but you can stay and get some rest if you like." Foster could tell Carlos was on the verge of saying no.
"Breakfast would be very nice," Maria said in a heavy accent. Foster tried to remember if she'd ever spoken to him before. Ricky and Daniela looked up at their mother in disbelief. Javi continued staring daggers at his father as Foster motioned them toward the house. There was an interesting dynamic playing out in front of him that he found curious, even if it was none of his business.
He led the way inside. Grandma Katie was already in the kitchen making breakfast. She took one look at the family that trooped in and began cracking more eggs and frying more bacon. The toaster got a heck of a workout, with his mother coming down and helping a few minutes later.
By the way they ate, Foster wondered just how long it had been since they'd had a good meal. All five of them tucked in, clearing everything on their plates. They thanked Foster and his mother and grandmother, saying very little while they sat at the table. Maria cleared the table and insisted on helping clean up. Carlos herded the others outside, and when Foster went out, he found them hauling and stacking the remains of one of the old buildings that had fallen during the winter. The building hadn't been used in years, and Foster hadn't had a chance to clean it up. But it seemed they were determined to work for their breakfast.
"Please be careful of any nails," Foster said gently. The job didn't take long and the jumbled mess was turned into a neat pile of debris. Maybe once it rained enough, he'd burn it all to get rid of it permanently. He didn't want the fire to get out of control.
"Here's the key," Foster said. "Do you remember the way to the field?"
"Yes," Javi answered, taking it. "Thank you." Somehow Foster got the idea he was being thanked deeply for a lot more than just the key or the food. Again, there was so much going on between father and son at the moment that Foster wondered if he'd been dropped in a production of Kafka. "I'll bring it right back." He pocketed the key, and they all gathered back inside the van. Once Maria joined them with a bag that his grandmother had no doubt given her, they backed out of the drive, and Foster watched the van disappear before getting to work.
About the Author: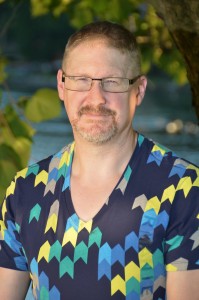 Andrew grew up in western Michigan with a father who loved to tell stories and a mother who loved to read them. Since then he has lived throughout the country and traveled throughout the world. He has a master's degree from the University of Wisconsin-Milwaukee and works in information systems for a large corporation.
Andrew's hobbies include collecting antiques, gardening, and leaving his dirty dishes anywhere but in the sink (particularly when writing) He considers himself blessed with an accepting family, fantastic friends, and the world's most supportive and loving partner. Andrew currently lives in beautiful, historic Carlisle, Pennsylvania.
Amazon Author Page | Barnes and Noble Page | Dreamspinner Press | Facebook | Facebook Group All the Way with Andrew Grey | Goodreads | Twitter | Website