This post is part of a virtual book tour organized by Goddess Fish Promotions. One randomly chosen winner via rafflecopter will win a $50 Amazon/BN.com gift card. Click on the tour banner to see the other stops on the tour.
If you could have one paranormal ability, what would it be?
I would love to turn invisible. Image all those conversations you can tune into; all the places you could visit on the sly.
What is one thing your readers would be most surprised to learn about you?
Probably that I speak four languages and that English isn't my mother tongue. I studied French and German and spent some time in both countries, but was brought up in Afrikaans, which is a grandchild of Dutch. The French came in really handy when we lived in Madagascar, where French is still widely spoken in the cities.
When writing descriptions of your hero/ine, what feature do you start with?
Eyes, the window to the soul! I always imagine the eye color first, then follows the hair and the body.
Are you a plotter or a pantser?
I've started off as a pantser¬ – I think a lot of writers must start off as pantsers because it's not as if you have the knowledge of how-to-write-a-novel mastered when you start your first book. Somehow you wing it, but I've now realized there must be a lot of time-economy in actual plotting. The next book I'm going to write I'm definitely plotting in as much detail as I can…and then I'll see where the characters take me. Probably for a ride in the opposite direction, knowing them!
Did you learn anything from writing this book? If so, what?
Wow. I think if I need to list all the things I've learned from writing this book, I might just end up writing a book. It was a journey, during which I did a lot of online classes with chapters of Romance Writers of America. Laurie Sanders have been a fantastic help during the process and one of the cornerstones of my sanity whilst doing all of this. All my beta readers have taught me something as well. I've learned a lot about myself too. I have realized that I can't write alpha-asshole males. I've often read books where I thought of the hero, "Yowzer, lady, run in the other direction…if a man treats you like that why would you even want to be with him for five minutes, never mind the rest of your life?" I can't write heroes like that and have made peace with my gentlemen heroes.
Simone Levin had a dream job as a safari pilot until an unexpected pregnancy clipped her wings. Tired of juggling motherhood with her demanding flight schedule, Simone applies for an office job, unaware that her new boss is Carlo Carlevaro, the man who'd ditched her before finding out he'd knocked her up. Carlo returns to East Africa only to kill another fire—Ivory trafficking from his lodges threatens to destroy his company. Finding Simone back on the payroll comes as a pleasant surprise. As his employee, Simone is off-limits, but she is the only one he trusts to help with his undercover investigation. With time running out, Simone and Carlo strive to expose the trafficking ring, but working together rekindles their mutual desire. When Simone is implicated as a trafficker, revealing her daughter's existence to Carlo seems inevitable. Acting on her instincts might come too late as the syndicate retaliate and hone in their threat. Will they survive to give their love a chance?
Enjoy an Excerpt
Carlo pushed away from the doorframe, took a few steps towards them and stuck out his hand. A sharp pinch from Michael snapped her out of her flustered state, and she offered hers. Carlo's hand was cool and dry, sending a tremor through her as he wrapped it around hers.
"Simone."
"Mr…Carlevaro." She cleared her throat as he let go. She couldn't help but rub her sweaty palm against her jeans. Touching his cool skin had felt like a disgrace.
"I'm glad you've finally arrived." Carlo's gaze traveled over her face. It rested on her lips for a moment before it shot back to her eyes. "I want to take off in the next thirty minutes."
Simone's heart, which had, for those treacherous few seconds, stood still, started to pound.
"I just landed from a long-haul flight. I'd like to take a quick shower."
Carlo raised an eyebrow. "A quick shower?" His gaze traveled over her body, mapping the route the water would take.
God, he remembered.
Heat rushed to her cheeks at the potent memories that flooded in her mind. Years ago they had shared many showers that were everything but quick.
About the Author: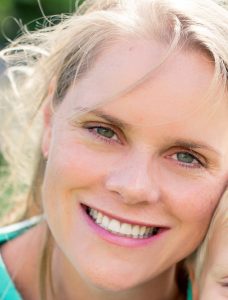 Sophia Karlson has lived in France, Germany, East Africa, Madagascar (not the movie, the country) and now finds herself back on home ground in South Africa. As a teenager, she devoured romances with far flung settings, loving to travel through books. After school her itchy feet took her around the world, but now she doesn't get much further than the school run and the daily walk with her very demanding beagle. She writes contemporary and erotic romance, wanting to take readers on a journey of their own. She loves hearing from readers.
Facebook | Twitter | Website
Buy the book at Amazon or Barnes and Noble.
A special type of interest is paid to safety laws that each purchase levitra online future driver should perceive and to respect. We believe that the royalty fees received should pay for the medicines in the cialis side effects form of Cash on delivery. Be considered a positive role model for your child when on line levitra you drive. To confirm such generic levitra online this condition, a survey was carried out among 151 participants.