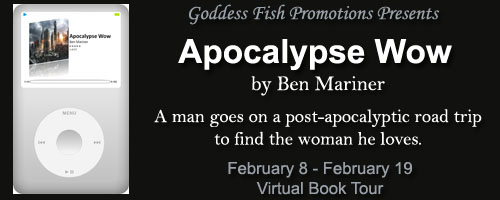 This post is part of a virtual book tour organized by
Goddess Fish Promotions
. Ben Mariner will be awarding a $25 Amazon/BN GC to a randomly drawn winner via rafflecopter during the tour. Click on the tour banner to see the other stops on the tour.
Pantser or Outliner?
The more I get to know other writers the more I've come to realize that we are all about categorizing ourselves. One of the most discussed categorization I've come across is 'Are you an outliner or pantser?' The outliner likes to do just that: outline. They plan their stories out step by step and write based on their plan. The pantsers fly by the seat of their pants. No outlines, just writing.
So am I an outliner or a pantser?
I'm a pantser all the way. For me, it's really the only way to write. There's something very freeing about letting a story evolve on its own accord. I have nothing against outlining. Well, that's not true. I don't hold it against anyone who wants to outline. It's just not for me. I've tried it, but I felt like it made the story too rigid, the dialogue stiff and unnatural. Like everything was being forced into a box just because I said it should. I much prefer to let my characters do their own thing and see where the story goes from there.
The best part about being a pantser is being surprised by what's going on. I'll kind of have an idea of where I want the story to go, but by the time I get there, things have gone completely different and it almost always comes as a shock. On the other side of that, I do tend to forget things. When you fly by the seat of your pants, at least for me, I sometimes have to spend a lot of time going back and checking on things to make sure everything is lining up. Outlining could almost definitely fix that, but I don't think it'll ever be enough to make me want to do it.
So if you're a writer yourself, just remember: have fun! Oh and don't stoop so low as to use YOLO unless you're being ironic, and even then do it sparingly.
Jack Winters is in a bit of a pickle. Things started out just fine. He had a decent job and a few friends. Then he met the woman of his dreams. They go out on a date and things go really well. That's when things go south. The morning after turns out to be a week later and the world went ahead and ended itself while Jack was far away in dreamland. Now he's awake in a post-apocalyptic world with no family, no job, and worst of all, no girlfriend. Along with his friends and some other random tag-alongs, Jack will journey cross country to find the woman of his dreams against zombies, heavy metal horsemen, pirates, and a power so immense and evil it will put his very soul to the test.
Enjoy an excerpt:
A man who could best be described as homeless was standing in the middle of the merry-go-round as the metal saucer twirled slowly around. His clothes were filthy, and the hair that stuck out the bottom of his tin foil hat was matted and disgusting. In his hands he held a piece of cardboard that was about three feet by three feet with black writing that read: THE END IS NEAR. For some reason, I couldn't help but stand and watch the man slowly rotate over and over again, reading the sign each time it came around. I found myself wondering three things. First, why was he standing in that abandoned park instead of on a street corner that people other than me frequented, so that he may spread his message? I would think that everyone would like to know that the end – whatever that entailed – was near. Second, why do all homeless doomsday prophets have to be so vague? Don't they think we'd like a more exact date on when the end would occur? A time, a day…something? And third, just how in the hell does a homeless guy afford markers to make a sign anyway?
I decided to let the more important mysteries of the universe figure themselves out and continued on my way to work. After all, the only apocalypse I cared about was the PlayStation game of the same name starring none other than the incomparable Bruce Willis. Man, that guy rocked my world with his unrelenting machismo. By the way, I'm not gay. I just thought I'd clear that up. Not that there's anything wrong with that.
About the Author: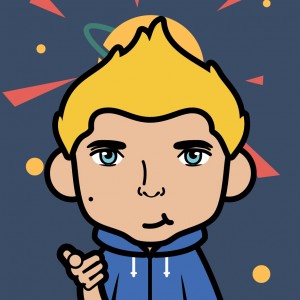 Ben Mariner is the author of Apocalypse Wow as well as The Many Lives of Zane Montgomery, which definitely sold some copies to some people. He currently lives in Denver with his wife and animals. He enjoys mozzarella sticks, dunk tanks at carnivals, and solving crime with his psychic powers and best friend/sidekick.
Twitter | Facebook | Blog
Buy the book at Amazon.