Long and Short Reviews welcomes Nancy Scanlon whose newest book Once Upon a Summer Night, the third book in the Mists of Fate series, releases today.
As one of the O'Rourke time-traveling Protectors, Colin O'Rourke is destined for one woman only. His instinct tells him he's found her when she wanders into his cousin's garden, but she's as enigmatic as she is charming. He vows to find her, but first, he has to deal with his professional life. He's about to take his matchmaking business overseas, but a prominent gossip columnist publishes a slanderous article about is company, threatening their success before they even open their doors. The columnist agrees to retract her article…if he can successfully match her stubbornly-single niece.

Eleanor Carberry is content with her life as a London bookshop owner. She has everything she needs―books, tea, and an aunt who is more like a mother. With all her aunt has done for her, when she asks Ellie to try out an American matchmaking company, Ellie reluctantly agrees.

When Colin and Ellie meet, they immediately recognize each other―Ellie as his soul mate, and Colin as the man from the garden. Colin's bound by contract to find Ellie an Englishman…and if he doesn't, he'll lose the business he's worked so hard to grow. Despite the distance he tries to keep between them, Fate has other plans when Ellie takes an unexpected trip back in time…once upon a summer night.
About the Author: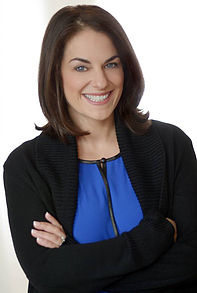 Born and raised near Boston, Massachusetts, Nancy Scanlon, wrote her first romance novel at age 16, when she realized that fictional boyfriends were much easier to figure out than real ones. In the time since, she managed to earn a degree in English, obtain a graduate certificate in creative writing from the University of Cambridge, and marry the man of her dreams (but she still holds tight to her fictional boyfriends). Nancy adores all things misty, caffeinated, chocolate, and grammatically correct. Currently, she resides in Puerto Rico with her husband, two small children, and two not-so-small dogs. When not writing, Nancy spends her time reading, reviewing, and blogging about romance novels, and watching too much HGTV.
Website | Facebook | Twitter
Buy the book at iBooks, Amazon, or Barnes and Noble.