Long and Short Reviews is pleased to welcome Jennifer Laam whose newest book, The Lost Season of Love and Snow, released today.
NOTORIOUS WOMEN
Before I considered writing a book about Natalya Goncharova, the heroine of The Lost Season of Love and Snow, I knew her only as the notorious wife of the great poet Alexander Pushkin. She was no more than a footnote in Russian history: unquestionably beautiful and said to be dangerously flirtatious. Her husband died tragically at the age of 37, after a duel he fought to defend her honor. I hadn't realized how severely Natalya's historical reputation suffered as a result.
"Pushkin's whore."
A character in Martin Cruz Smith's Tatiana uses this phrase to describe Natalya. After reading, I had to learn more about her. Once I did, I felt compelled to tell her story and her version of the events that led to that infamous duel.
Natalya was only sixteen when she met Alexander, and not much older than that when they married and started a family. I believe she was near-sighted, as Alexander described her as his "Madonna with a squint." She seemed to enjoy beautiful gowns, costume balls, and the glamorous social life of the imperial court.
In some academic circles, Natalya has been characterized as empty-headed. I never believed it. Alexander Pushkin, a genius with a huge ego, would never marry a woman who didn't appreciate his work. Unsurprisingly, newer research demonstrates that Natalya had an active inner life and took an interest in Russian poetry.
Though deeply in love, Natalya and Alexander were attractive and charming. Both of them captured the hearts of other people, always a strain on a marriage. Natalya even drew the romantic attention of the tsar. When the tsar and other men pursued her, she behaved in a manner appropriate to the time and place, play-acting the role of the adored lady in platonic courtly romances. We might even speculate — as I do in my novel — that Natalya behaved this way to protect her family.
Nevertheless, a legend persists. A fickle woman brought down a great man. This is the type of story I personally find tiresome. It relies on a misogynistic view of relationships based on gendered stereotypes and little understanding of complex personalities. I hope that at least in some small way, The Lost Season of Love and Snow, a fictionalized account of her life, contributes to recent efforts to restore Natalya's reputation. Only by telling the lives of women of the past with dignity, can we truly expect women in the present to be treated with that same respect.
The unforgettable story of Alexander Pushkin's beautiful wife, Natalya, a woman much admired at Court, and how she became reviled as the villain of St. Petersburg.

At the beguiling age of sixteen, Natalya Goncharova is stunningly beautiful and intellectually curious. At her first public ball during the Christmas of 1828, she attracts the romantic attention of Russia's most lauded rebel poet: Alexander Pushkin. Finding herself deeply attracted to Alexander's intensity and joie de vivre, Natalya is swept up in a courtship and then a marriage full of passion but also destructive jealousies. When vicious court gossip leads Alexander to defend his honor as well as Natalya's in a duel, he tragically succumbs to his injuries. Natalya finds herself reviled for her perceived role in his death. In her striking new novel, The Lost Season of Love and Snow, Jennifer Laam helps bring Natalya's side of the story to life with vivid imagination―the compelling tale of her inner struggle to create a fulfilling life despite the dangerous intrigues of a glamorous imperial Court and that of her greatest love.
About the Author: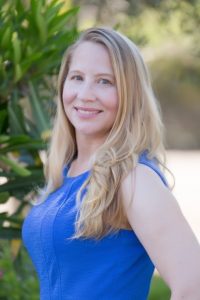 JENNIFER LAAM is the author of The Secret Daughter of the Tsar and The Tsarina's Legacy. She earned her master's degree in History from Oakland University in Michigan and her bachelor's degree from the University of the Pacific in Stockton, CA. She has lived in Los Angeles and the suburbs of Detroit, traveled in Russia and Europe, and worked in education and non-profit development. She currently resides in Northern California.
Website | Facebook | Twitter
Buy the book at Amazon or Barnes and Noble.