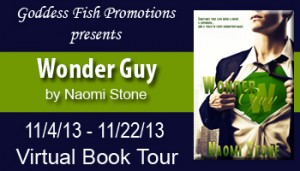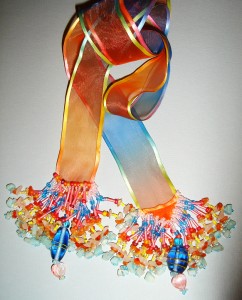 This post is part of a virtual book tour organized by
Goddess Fish Promotions
. Naomi will be awarding a Somewhere Rainbow, a Jewelmark wearable-bookmark by Craftswoman, Laramie Sasseville featuring carnelian, citrine, blue Amazonite, blue zircon, to a randomly drawn commenter during the tour, and a free download card for her previous release, Spirited, to a randomly drawn commenter at every stop. The Jewelmark has an extra-long ribbon, allowing it to double as an ascot.
Naomi Stone on Critique Groups
Over my years as an aspiring, and later as a published writer, I've participated in several different critique groups, with varied results.
Initially, I got less out of the critique group experience because I wasn't emotionally prepared to make the best use of the feedback. I'd write my chapters and attend meetings and listen to what people had to say about my work. Then I'd go back and start writing something else.
I never implemented the feedback. It was like I couldn't share my half-formed stories without aborting them, like cracking open an egg before the chick was fully formed. And, possibly, I took criticism too much to heart, hearing that my baby wasn't perfect. When I did finish a novel and find an agent who shopped it around, I did so without help from a critique group — but the agent was unable to sell my book and I took that disappointment so badly that I went the next twenty years before starting another novel.
Fortunately, during those twenty years, I did a lot of journaling and introspection. I came to recognize my insecurities and the fruitlessness of expecting perfection in anything I did. Then, in 2006, I took advantage of NaNoWriMo. That approach, of writing straight through to produce one very rough, complete draft of a novel worked perfectly for getting me past the inner perfectionist.
I joined my local chapter of RWA. I found a couple more aspiring writers and we started a new critique group. This time it worked. I was ready. My critique partners were at similar stages in their careers, and this time I had a complete manuscript — no amount of criticism would change that. I cut more than half of those first fifty-thousand words and added enough more to bring the work back up to ninety-thousand. I revised, rewrote and revised again — and that novel was published in April 2013 as Spirited by Champagne Books.
Seven years from first draft to publication seems like a long road, but during that time I also wrote two more novels, a novella and numerous short stories. Wonder Guy is one of the other novels, now published by Lyrical Press. The novella, Sweet Mercy and its sequel, Safe Haven have now also been published by Champagne Books. My Fairy Godmothers' Union short stories are available in the collections, Three Wishes and More Wishes. All with the help of my wonderful critique partners.
So, the first, most important factor in a critique group is one's own readiness to use the feedback, assess it fairly and implement it to help your work be the best you can make it.
That said, it's nearly as important to choose critique partners whose judgment you trust. Choose people who share your standards of good writing and are equally serious about producing professional quality work.
CPs don't need to all be writing or reading in the same genre if they simply respect one another's goals as writers. In my experience, it actually helps that we are all focused in somewhat different areas. We're not in direct competition with each other. Nancy writes short and can help us stay focused. Liz writes long and has a great sense of the dynamics of slowly developing relationships. I have a bug about choosing the exact right word and eliminating useless words. Ellen asks the right questions to get at underlying motivations. We all catch things the others miss — and when two or three of us all hit on the same thing, you know it's a problem.
My current critique partners are treasures. I've come to count them among my best friends. I'm as excited for their success (well, almost) as for my own. I'm as proud of Lizbeth Selvig, who just published her second book (Rescued by a Stranger) with Avon Impulse, as if I'd invented her. I'm sure Nancy Holland will become a name known to the avid Harlequin readers of the world and Ellen Lindseth's World War II romantic suspense novels will thrill readers lucky enough to discover her books when the right publisher discovers her.
About the Author: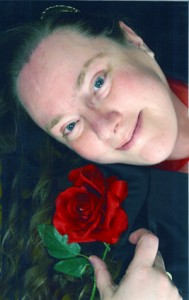 It all started when my parents had to go and teach me to talk. Then they sent me to school where I learned to read and write. I learned to read and pretty soon I fell in love with books and stories. I loved fairy tales and tales of magic from the very start. Even before that I loved to daydream; I daydreamed myself into adventures with my favorite TV characters. I dreamed up adventures crossing time and space on my own, meeting characters out of history and stories. Books gave me the sense that there was a home waiting for my daydreams, a place where they belonged.
Greg Roberts has been in love with the girl next door since they were both twelve, but Gloria Torkinson is engaged to marry someone else. Greg can only respect her choice in the matter – until his fairy godmother pops in with a different idea. As a mysterious, masked superhero Greg can appear to Gloria in a whole new light and win her love. But super-heroing is trickier than Greg knew, creating its own problems and uncovering inimical forces in his world that he never suspected. He'll have to discover the true hero in himself before he can set things to right and win at love.
Buy the book at Lyrical Press.