"Why do I write strong women? Because you keep asking me that question." –Joss Whedon.
I write romance. I write romance with a SF/F edge that happens to feature strong women simply because I don't know how to write anything else. This is a list of fictional women who have inspired me over the years. Sometimes fictional role models are the best, because the possibilities are endless and not hemmed in by current reality.
1. Lois Lane.
I became a journalist because of Lois Lane. I watched the Superman television series starring George Reeves as a kid. And while I liked Superman, it was Lois Lane that I loved. First, she had a job and her dedication to that job was the important thing in her love. This was a time when women's careers were very restricted, so to see Lois, doing her job and doing it well, sometimes better than Clark Kent, was a revelation. I decided early on that what I wanted to be when I grew up was Lois Lane. It worked out. I have a degree in journalism, spent time as a daily newspaper reporter, and now I'm a founding partner and senior editor of my own website, www.GeekMom.com
2. Princess Leia.
"Aren't you a little short for a stormtrooper?"
With that, Leia showed she wasn't a damsel in distress waiting for rescue, she was in charge of her own destiny. I have some quibbles that she wasn't on the front lines in the final confrontation at the Death Star but she was clearly a leader, good at it, and as capable of taking care of herself as Luke and Han. She's the godmother of female action heroes.
3. Buffy The Vampire Slayer.
When my oldest two children were young, they used to pretend play "Buffy." And I clearly remember my daughter saying "Hey, only girls get to be the slayer." That blew me away. It never occurred to my daughter that she wouldn't be the hero. Thank you, Whedon, and Sarah Michelle Gellar who created a high school girl with normal problems but with an inner reserve of strength and character that allowed her to face the supernatural with courage and a wisecrack.
4. Wonder Woman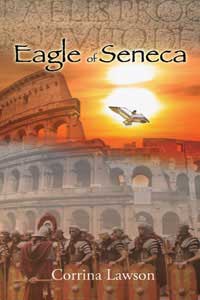 In an age where superheroes rule the cinema, it's time Wonder Woman had her day. She was created deliberately as a feminist icon and her appearance on the cover of the first Ms. Magazine cemented that status. Yes, the Lynda Carter show was cheesy. But she was powerful, intelligent and compassionate. A perfect role model.
I absorbed the Wonder Woman myth so completely that it wasn't until I finished writing Eagle of Seneca that I realized I'd put my own twist on the Wonder Woman origin tale. Like Steve Trevor, the hero of Eagle quite literally falls out of the sky in front of the heroine.
5. Cordelia Naismith of The Vorkosigan Sage by Lois McMaster Bujold.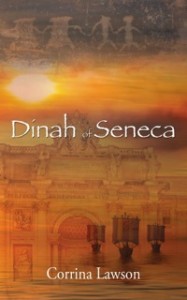 Of all the women on this list, Cordelia is probably the least well-known and that's a shame because the story of her and her family is part of one of the best series being published right now. Cordelia is more than just a role model for women—she also speaks to women who want to be mothers and not give up their sense of self. She views parenting as a partnership, is fiercely protective of her son, and she will do what it takes to protect those under her care. And if you read Cordelia's Honor, I promise that by the end, you'll never think of shopping in the same way.
So much did I love this series that Cordelia was part of my inspiration for Dinah, the heroine in Dinah of Seneca.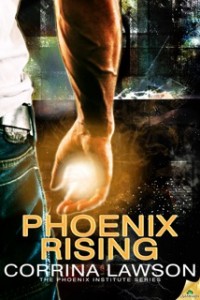 I could list far more than five of my favorite fictional women. The women of the X-Men, for example, inspired my heroine in Phoenix Rising, a superhero romance for Samhain Publishing.
Leave a comment to win digital copies of all three of Corrina's books mentioned in this article as well as a $15 Amazon gift card.
About the Author:  
Corrina is former newspaper reporter with a degree in journalism from Boston University. She turned to writing fiction after her twins were born (they were kids three and four) to save her sanity.
She is the author of three stories in the alternate history Seneca series, Freya's Gift, Dinah of Seneca and Eagle of Seneca, and three stories in her superhero romance stories from Samhain, Phoenix Rising, Luminous and Phoenix Legacy. Corrina is currently senior editor of GeekMom and a core contributor to its brother site, Geek Dad. Often you can find her hanging out on comic book writer Gail Simone's forum on Jinxworld.She is the co-writer of The GeekMom Book, was published by the Potter Craft division of Crown Publishing in October 2012.