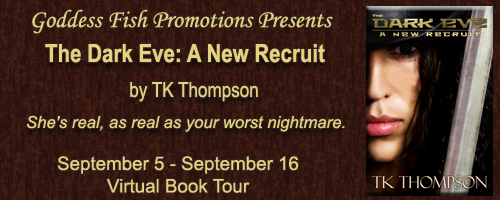 This post is part of a virtual book tour organized by
Goddes Fish Promotions
. TK Thompson will be awarding $30 Amazon or Barnes and Noble GC to a randomly drawn winner via rafflecopter during the tour. Click on the tour banner to see the other stops on the tour.
My take on critique groups
Just recently I have joined several writing groups. I am still trying them out. I have found that the online one has been more effective than the meet up group. I am still giving them a chance. I think that one of the most vital parts of being a writer is receiving feedback. It can be the hardest thing hearing honest feedback, but it can help you grow. I liked my online one because we shared content beforehand and were able to take notes and such for the other pieces. The meet up group happened too quickly and had too many participators to get a good feel for everyone's work and thoughtful feel back on your own. Smaller groups aren't necessarily bad. Honesty is what you are looking for, so find a group that is willing to be honest with you, not mean, honest. Don't be defensive of your art or you will be unwilling to see how you could make it better. Stick with your story though, don't let some ones view change what your story is about. They don't know what your end game it. Hopefully you know your end game. What I look for in my critique groups is: What they liked, what they didn't like or were confused about, what emotions they felt during the chapter, and what they think will happen next.
Another important thing is to join one that enjoys the genre you write and have the same standards as you. For example a steamy love group probably won't help with the children's book.
Feedback is the best part of the process for me. To be able to see inside the readers mind it exciting and to see what they think is going to happen has more than once proven to be comical. I also do a test reader group with mixed ages and gender. Everyone's view is important.
Young Audim Basile hates life dominated by his cold, controlling father. But his dreams of fortune and adventure are turned upside down when he runs off to weigh anchor with the toughest, most barbaric band of pirates the criminal underworld has ever known.

Together with their dark, mysterious female captain, Acantha – who'll run her sword through anyone who looks at her the wrong way – Basile and his fellow swashbuckling bandits sail the globe, fighting hordes of terrifying supernatural creatures that would make even the hardiest buccaneer quake with fear.

Together with his newfound crew mates, Basile must help with finding Acantha's sister – who's been missing for over a year – while being consumed with trying to solve the mystery of Acantha's illusive past – before the evil Wraith King sends all of them to a premature watery grave.

Will Basile survive the fiercest test of his young life? Will Acantha sacrifice her own ship and crew (including young Basile) just to save her sister? Will young Basile come to terms with the price of the high-seas way of life and fortune?

In her stunning debut novel, T.K. Thompson launches readers on the most exhilarating ocean journey since Pirates of the Caribbean. Only time will tell if Acantha, Basile, and their hardy shipmates will live to tell this heart-stopping tale and fight another day.
Enjoy an Excerpt:
Cornelius leaned over the bar, his voice wispy and deep. "They say she was born with the mark of darkness, killing her first man at two."
The bartender's voice grew louder. "A vixen and horror of the seas, she is. She'd be the rarest beauty ever to fall upon any man's eyes, but dare you gaze upon her, and your eyeballs would be plucked from your skull with her twin blades at her side. Her only love is the darkest parts of the sea where sharks follow her like babies to a mother. The Dark Eve, her ship, be stained red with blood, and sirens sing at the helm, estranging men from their souls. And treasures," Cornelius paused, his voice straining, "mountains of gold, cursed by her blood, hidden."
Hurly lifted an eyebrow in response as Cornelius continued.
"I tell you, be careful!" he warned, his voice rising. "She's not to be messed with. Her heart is black!" he stressed, spitting out the words. The air of the tavern had grown thick with the influence of the old man's speech.
About the Author: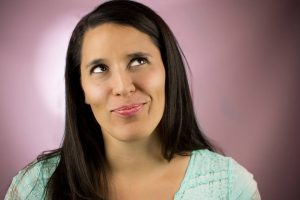 I was born in Provo, UT and raised in copper mining towns in-between Arizona and New Mexico. I can be compared to a lizard. The warm weather makes a great home, but I have always had a love for the rain and overcast skies, extremely contradictory from my given habitat. That's how I see myself sometimes, a lover of opposites. I would consider my childhood to be groundless when it came to my imagination. I was trapped inside my own mind and I believe I learned the world in small harsh but necessary truths, like a slow awakening. My little stories had their encompassing place along with underdeveloped drawing skills. But rationality whispered in my ears through my upbringing. I sought out what I felt to be important, the events of graduating high school, Silver City, NM 1999. I went to a safe community college in Thatcher, AZ. They say that college is a large defining time in a young person's life. It's where they start to wonder about who they are, what they know as truth, and far away from those that defined it for them. I was of course set with innate knowledge and experience and given power with irrational brain resources. My heart had plenty of stitches and I gave many to others. But I could not find peace in a single person. My ideas of life, love, and the world that I wanted to exist in felt unattainable. Having the whole picture felt like an impossible task. I went on a mission for my church in Washington, where I happily got my rain and clouds. Spending eighteen months dedicated to serving others and not yourself is a mind-opening task. It set me up to find the true roots within and be ready to insult my future husband Dustin Thompson when he walked through the door. I am as plain as I want to be. I have three crazy children to help fuel my life and since have received my Bachelors Degree in business management, UOP. But most of all I have tapped back into my imagination, pushed aside all rationality, and finished one of my best thoughts so far. Every day I continue to face my vulnerabilities.
Website | Newsletter | Email | Facebook | YouTube | Goodreads | Twitter
Produced by
Fat Lemon Media
.
Buy the book at Amazon The Dark Eve will be $0.99 during the tour. The sequel to this book series is also available. The second book is called "The Dark Eve: A Witch's Curse".