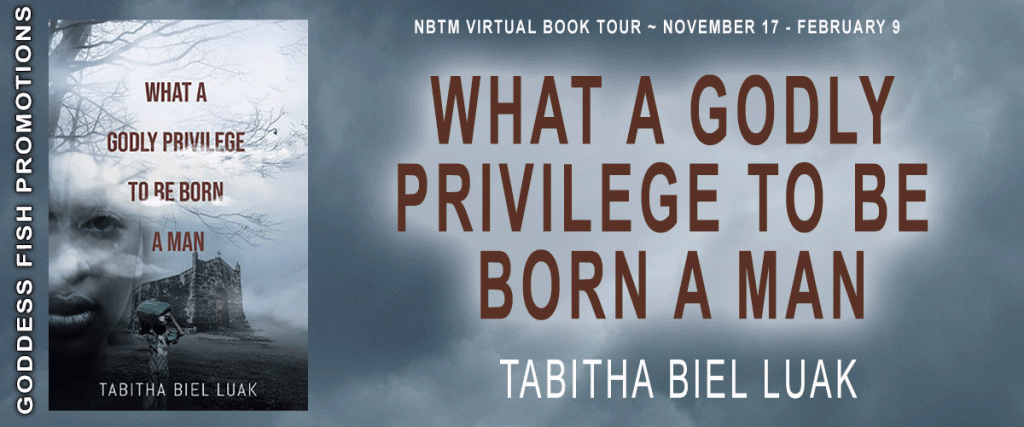 This post is part of a virtual book tour organized by Goddess Fish Promotions. Tabitha Biel Luak will be awarding a $15 Amazon/BN GC to a randomly drawn winner via rafflecopter during the tour. Click on the tour banner to see the other stops on the tour.
My Take on Critique Groups
Knowing my mistakes and having a chance to improve on them before my work gets in the hand of the public is worth every fear I may have about someone in a group criticizing it. And that is my take on critique groups. But I understand there more than one way to look at critiques since difference experiences add up to different definitions. It is true that sometimes acknowledging that some area of one's work needs more work may not feel as pleasant as someone's applause on the work one has done. However, though the reward on their applause may be an immediate feeling of proudness about oneself, the reward on an improved work via the critique of a group is much more extensive. Therefore, I believe critique groups are essential.
Firstly, when someone work is criticized, it is like handing garden tools to a gardener. Writers are like gardeners and gardens are their minds. A garden may look promising by looking at the type of soil it has but just as its soil has greater potential of fertilization, anything which the gardener may not need can grow in the same soil. The mind of the writer is the garden; however, when it comes to growing one kind of plant, the gardener chooses what to grow in the garden, comes out of it, or how it will look like once it is out. Sometime the gardener lacks the tools to plow away other grasses she does not need to make her plant distinct and grow to its potential and that is when another gardener comes to rescue by giving her the tools she may have had and had worked for her in her gardening experience. In the same way, critique may sound harsh depending on how a person receive it but if the person can reverse how it sounds, the critique can only be a tool to improve one's way of gardening. In other words, it can only enable an individual to look at their work and improve the lacking. There are always areas of improvements.
Secondly, critique can be informative. Sometime, some works look simply great because not a lot of work has been put to them. In other words, if a writer only ends up writing a shorter version of what he intended to, the writing part may look neat. However, when someone else points out areas of weaknesses, it may not only result in it being improved but expanded beyond its original length. Sometime writers need an outsider to look at what they have emotionally been involved in, and when they step out of how they have been viewing their work, and allow other opinions, their work may really change after all. The critique may only leave them desiring more than they may have thought they really need.
On the other hand, however, some people within a group may have the intention to bring down the work someone does leading to crashing the spirit of the person. At the end of the day however, nobody knows your work as a writer more than you do. Nobody knows the message you are trying to convey more than you do, and nobody knows your characters more than you do. People may help you with your character development, but it is up to you to have them reach their destination. You are the mastermind behind their actions. Being crashed by critique only prove you have more work to do. It is the writer choice to work on the areas which have been critically pointed out. The uncomfortable feeling that comes after knowing your work may lack something sucks but to have known that prior, that is the key to your work's success.
This book is inspired by true events.

Chosen from among the mob of her boyfriend's girlfriends, married in the most secure, respectful, and honourable way known to the people, Nyayang Jock, a girl born without a brother, won the race, defeating her top co-girlfriend, Sarah, by being the youngest over Sarah born with brothers. At the least, unlike ninety-nine percent of the girls of her generation and how they were married, it is safe for Nyayang to say she was married for love to Chuol Malual, a businessman who was born into a big, rich family.

Nonetheless, unlike the expectation of her in-laws, the unattended attitude of the nature secretly stabbed Nyayang in the back, leaving her to fail and creating the family Chuol and his family fundamentally paid the forty cows for. After waiting for what seemed like a decade for her to get pregnant, she gave birth to a girl, a thing that only fueled the resultant ager. Taking a long time to get pregnant and only giving birth to a girl when she should have birthed a boy called for a quick search for another wife. For Chuol's parents, this was a search for a working womb, but for Chuol it was just a search for wife number two, which he found hard now that he realized most girls showed many of the characteristics Nyayang had shown; however, eventually all displayed some problem.

But that all changed when he accidentally stumbled upon Sarah again, who instantly restored his manhood. Sarah not only filled Chuol's life with the boys he had been looking for, but she had her chance one more time to not only show Nyayang that it is the woman born with brothers who wins, but that the woman who has the ability to birth boys is the ultimate winner. But values-setting, worth-determining, and love are all weaknesses in society. There is only one true winner, and that is the neighbor, the seasonal enemy, the chaff buyer, the Murlen man.
Enjoy an Excerpt
There is a famous saying among the Nuer people which goes a little like this: "Every family has its way of talking and eating." I don't know what thoughts may pop into your mind upon hearing this saying. Personally? I see it as a universal family description—or perhaps the nature of these two things, "talking and eating," are indeed that which differentiate us, the human race, universally
.
Of course, there are other differences amongst people. And although one of the obvious differences is the colour of skin, there are also things formed with conscious intentions for the purpose of them becoming our ways of life. In most cases, although this can't really be said about skin colour, there are persuasive goals set prior to forming a way to live. For instance, we teach children how to do well behaviourally so tomorrow is a bit clearer for them. However, within a formation, a tendency is developed. Sometimes, these tendencies come in the form of beliefs, which influence what and how we teach them.
Take this belief from the place I call home. Where I come from, in South Sudan, it is overwhelmingly believed that there is a difference between a male child and a female child. Of course, there is a difference. And so this difference is often exhausted and exploited to identify potential inequalities between the two. Unfortunately, the further this persists, the more limits we place on what we consider males and females to be capable of.
Nevertheless, humans are known to loathe dwelling in a valley of non-competitive spirit. Therefore, the only way forward is still to lean iii strongly toward one side and confidently unwrap the other side as if someone was there when she was all assembled.
It has always been the belief here at home, exhaustedly theorized and relentlessly practised, that one thing must be different from another. Often, to roll out one thing is enough but the other is not. In a remote way, this perception unconsciously brings us to inherently believe one is the product while the other is the producer. In other families, this way of reasoning may look a bit different; nonetheless, the derivation of the tendentious tendency in this family walks its way persistently from a claimed, precise understanding of fullness that can only be explained in four ways.
These involve precise understanding of the structural beauty of appearance, the strength of the structural body, the enormity of the group to which one belongs, and the sophistication or smoothness of the tongue. As a result, every response, every act and every performance revolves around these four things. Therefore, how each family teaches the two is different, for each family believes the two exist for different, unbalanced reasons. And that, unlike other families, this family eats and talks differently.
The stories you are about to read, with the exception of names and certain places, are real people's stories, which, to this day, are still happening. As you flip through the pages, I urge you to ask yourself the following questions: What, then, is human? Who is human? And what does it mean to be one?
About the Author: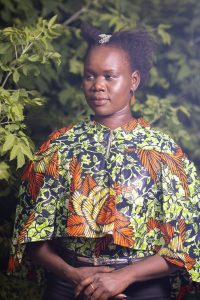 Tabitha Biel Luak is a South Sudanese-Canadian author. Tabitha was born in South Sudan, Africa. She relocated to Edmonton, Canada in 2011. Tabitha is a mother of two beautiful girls. She is currently taking her bachelor degree in Psychology. She is very passionate about helping her community grow. She is involved with youth in helping them reconnect to their roots by learning about where they come from. Tabitha is a gospel singer who also writes and sings songs about social issues.
Website | Facebook | Instagram | Goodreads | Twitter | YouTube
Buy the book at Amazon, Amazon Ca, Barnes and Noble, or Smashwords.