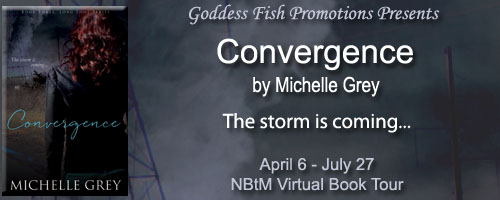 This post is part of a virtual book tour organized by
Goddess Fish Promotions
. Michelle Grey will be awarding a $50 Amazon/BN GC to a randomly drawn winner via rafflecopter during the tour. Click on the tour banner to see the other stops on the tour.
My take on critique groups
Hello, and thanks for letting me stop by for a visit today! My name is Michelle Grey, and I write contemporary romantic suspense.
I played around with writing for a good number of years before I made the decision to actively pursue publication. There are a lot of things writers can do on their own. They can write, obviously. They can plot. They can develop characters. They can edit and rewrite.
But in my opinion, all of those things are greatly enhanced by being involved in a writing group, and especially by developing trusted critique partners. And it wasn't until I did both of those things – joined a writer's group, and found critique partners who I respected – that I began to believe in myself as a writer.
There's a lot to be said for getting around like-minded people. Your family and friends may be supportive, but if they've never struggled through a stubborn plot line or an uncooperative character, it's hard to relate. Writer's groups are a fantastic way to connect and commiserate.
Critique partners are that, plus. They're a kick in the pants when you need one. They're generally willing to call you out on your writing when it's less than they know you can do. They're directly involved with your story creation and can ask tough questions about where you're going and how you plan to get there.
I know seasoned authors who are so good at what they do, writing great novels is clockwork for them. But I can't imagine a time where I won't need the guidance and influence of fellow writers. I'm lucky to have found people who constantly help me grow. If you're interested in writing, I would strongly encourage you to be on the lookout for the same. Have a great day!
Michelle
Nothing comes between Tori Whitlock and her tornado chase season — not a serial killer, not even the hot FBI agent who's vowed to save her life. But Detective Jack Mathis plays tough. Ending this case isn't just his job, it's his mission. And he finally has the advantage.

He faces Tori's hostility and objections head-on, interjecting himself into every aspect of her life, and leaving him no time to dwell on his own.

Through the twists and turns of the madman's game, Tori is forced to adapt to her unwelcome circumstances. Still, she fights Jack's presence, and her attraction to him, as he tries to open doors better left closed.

For Tori and Jack, life and death decisions are part of their jobs. But, can they overcome their pasts and realize that there's a difference between life and living?
Enjoy an Excerpt:
"This meeting isn't about Glenn and his new show."
Tori checked Cam and Dwayne to see if they were as confused as she was, but neither one was looking at her. She sat back and cocked her head. "Then what?"
Alan tugged at his shirt collar. "The emails. Cam gave them to me. And I gave them to the FBI."
Her head swiveled to Cam, her voice low and menacing. "You rat bastard. I want my key back. You had no right."
Cam's steady eyes assessed her. "Would you have turned in the emails?"
Tori rolled her eyes. "Of course not. I –"
"Exactly. I had no choice but to be the responsible one."
"Responsible my –"
Alan raised his voice, interrupting their spat. "Either way, the FBI thinks the emails are credible enough that they're sending their lead agent on the case down here to become your best friend for a little while."
Fingers dug into the chair's padded fake leather arms as she shot a pointed look at Cam. "I don't need another 'friend.' I've got enough of them already. What's he going to do, live with me?"
"Probably. And chase with you, too."
Tori's chair exploded against the conference room wall as she flew out of it and planted her palms on the table. "Oh, hell no."
About the Author: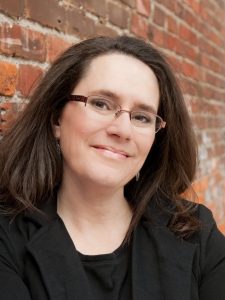 Michelle Grey is an avid lover of books, and had always thought that someday she would take up her pen and write romantic suspense. In 2009, Michelle was diagnosed with a rare form of ovarian cancer, and she realized that "somedays" aren't guaranteed. This life changing event motivated Michelle to pursue her dream of becoming an author.
In January of 2013, Michelle released her debut novel, Dangerous Ally.
In September of 2013, the next book in her Long Shot Series, Unspoken Bonds, was published.
Now a cancer survivor, Michelle decided to use her platform to promote awareness of ovarian cancer and its symptoms. In January 2014 she published, Are You Listening: A Personal Journal of an Ovarian Cancer Survivor. Because it is so important to spread the word, one hundred percent of the proceeds from this $.99 ebook go directly to the Vicki Welsh Ovarian Cancer Fund to support their mission of fighting ovarian cancer through awareness, education, research and support.
Michelle lives in the Midwestern US with her husband of twenty-eight years and has four amazing and unique children, a wonderful son-in-law, and two beautiful granddaughters. Michelle believes that any day that involves family, writing, or reading is a great day, indeed.
Facebook | Twitter | Website