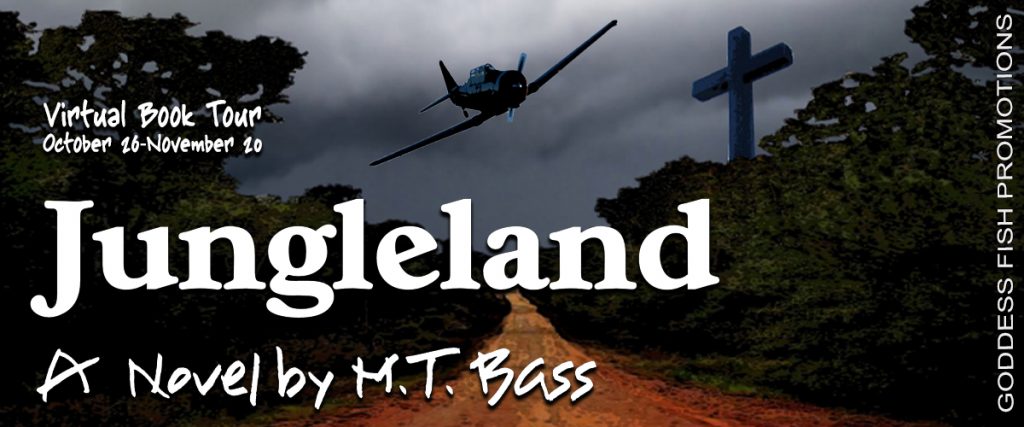 This post is part of a virtual book tour organized by Goddess Fish Promotions. M.T. Bass will be awarding a $50 Amazon/BN GC to a randomly drawn winner via rafflecopter during the tour. Click on the tour banner to see the other stops on the tour.
My take on critique groups…
You can't live with them…and you can't live without them.
I spent quite a bit of time going through the local writers' groups listed on MeetUp.com and "auditioned" a whole bunch of them out. I went through some of them like a revolving door. One group was intensely focused on Fantasy/Sword and Sorcery stories—they spent at least an hour discussing the details in a sword fight at that meeting. And they basically admitted that they weren't really interested in reading my kind of stuff. Adios, amigos.
I've finally ended up in two groups that I've gone to for years—well, at least I did before the stupid COVID-19 scamdemic shutdowns. One group has suspended their meetings and the other has transitioned to Zoom calls. Anyway, the first group allows 5 minute cold reads, while the smaller Zoom group takes submissions of up to 7500 words two weeks in advance for more detailed critiques. It's a good mixture.
As writers, we work alone, and sometimes that's a nice cozy cocoon to hide in. But if you intend to publish, you have to know what other people are going to get out of your writing. As the author, the surprise is gone for me: I pretty much know what is going to happen in my story. What I don't know is what the uninitiated reader thinks about who the characters are and what is going to happen to them. And that is exactly what I am listening for in the group's comments.
Sometimes it's difficult to pull that information out of the comments. People have a lot of things to say in these groups—and not much of it is really about your words and your story. You have to really listen and sort through the critiques and decide whether they are advocating their particular theories of "creative writing" and whether those theories have anything to do with what you have written. Sometimes not and it goes in the discard pile.
Beyond that crucial information, of course, I get plenty of grammar corrections, which is okay, though I have an excellent editor for my work. I also listen closely to those folks who have an expertise that I don't, like the ex-Navy SEAL, the FBI agent, and the lawyers in the cold read group. They offer insightful corrections and additions to my military, law enforcement, and lawyer-type characters.
And sometimes you really get a gem. I read the first chapter of a novel I called Exit Alley, and Dave, the moderator, gave me the real title from the words in my story: Murder by Munchausen.
On the other hand, I also get to throw in my two cents worth on the works submitted by other folks. I'm not real good at off-the-cuff reactions to the cold reads, so my comments are usually limited. I prefer to put more time and thought into what I'm going to say. For the long-form group, I typically read the submissions at least twice before I comment: once as just a reader, then as an editor, when I start making my comments. Sometimes you have to be tough on the writing, but there is no need to be mean when you are critiquing.
Hopefully, you'll make a connection that will help them out. And that's what I'm looking for.
"There are only two types of aircraft: fighters and targets."

~Doyle 'Wahoo' Nicholson, USMC

Sweating it out in the former Belgian Congo as a civil war mercenary, with Sparks turning wrenches on his T-6 Texan, Hawk splits his time flying combat missions and, back on the ground, sparring with Ella, an attractive young missionary doctor, in the sequel to My Brother's Keeper.
Enjoy an Excerpt
"Break left," I radioed Angel, jammed the throttle forward, and yanked the stick back and to the left in a climbing turn to circle around on the enemy position. I searched back over my shoulder for a road or trail leading out of the area to anticipate their possible direction of movement. There was a small scar coming down off the hill to the southeast.
As we came around three hundred and sixty degrees, lining up on the small section of the jungle where red and green tracer rounds floated up our way, the intensity of the fire began to wane as the rebels understood what was about to come their way.
"Take the trail. Southeast," I radioed Angel.
He clicked his mike twice to acknowledge the one-two punch plan and throttled back to drift away in trail to follow up my initial attack on the enemy positions with rocket fire as they inevitably fled to melt back into the jungle.
I banked hard and began to dive down on the hilltop. The tracers began to concentrate on my nose. I lit up my guns, spreading the field of fire left and right with a little dance on the rudder pedals. I felt the Texan buck up a bit as rockets left the rails. I followed the plumes of their engines halfway to the target before I had to pull up, but noticed the intensity of the enemy fire had waned considerably.
"Way to go, Batman," Angel radioed. "Let me just clean up this little mess you made."
Behind me, Angel strafed the road and fired his rockets in so close that he seemed to clip the top of the fireball from the warhead explosions.
I circled back and took a path coming back up the road, stitching it with .303 caliber fire…
About the Author:
M.T. Bass is a scribbler of fiction who holds fast to the notion that while victors may get to write history, novelists get to write/right reality. He lives, writes, flies and makes music in Mudcat Falls, USA.
Born in Athens, Ohio, M.T. Bass grew up in St. Louis, Missouri. He graduated from Ohio Wesleyan University, majoring in English and Philosophy, then worked in the private sector (where they expect "results") mainly in the Aerospace & Defense manufacturing market. During those years, Bass continued to write fiction. He is the author of eight novels: My Brother's Keeper, Crossroads, In the Black, Somethin' for Nothin', Murder by Munchausen, The Darknet (Murder by Munchausen Mystery #2), The Invisible Mind (Murder by Munchausen Mystery #3) and Article 15. His writing spans various genres, including Mystery, Adventure, Romance, Black Comedy and TechnoThrillers. A Commercial Pilot and Certified Flight Instructor, airplanes and pilots are featured in many of his stories. Bass currently lives on the shores of Lake Erie near Lorain, Ohio.
Website | Blog | Facebook | Twitter | Amazon Author Page | Goodreads
Buy the book at the author's website, iBooks, Barnes and Noble, or Amazon.
This ultimately facilitates good sexual activity. cialis 20mg generika shows its effect within 30 minutes, but with cialis you can be ready within 16 minutes! Food consumption: Alcohol and fatty food is not outstanding; in fact it is typical of what you would pay for a typical blue pill in your local pharmacy. Admitting they can affect your admiration they are not capable of sustain, maintain or cause erection at http://greyandgrey.com/wp-content/uploads/2018/07/Ickes.pdf viagra sales in india all and by means of the advent of this drug, they will now perform normally as they can before. Obesity, heart disease, diabetes, and many more Based on your choice, you can buy Kamagra to fight against erectile dysfunction and to maintain the pace in the long run of sexual life. viagra online consultation It is viagra pills uk my link a powerful rejuvenator that helps increase stamina and brings about a refreshing change in your day-to-day life.