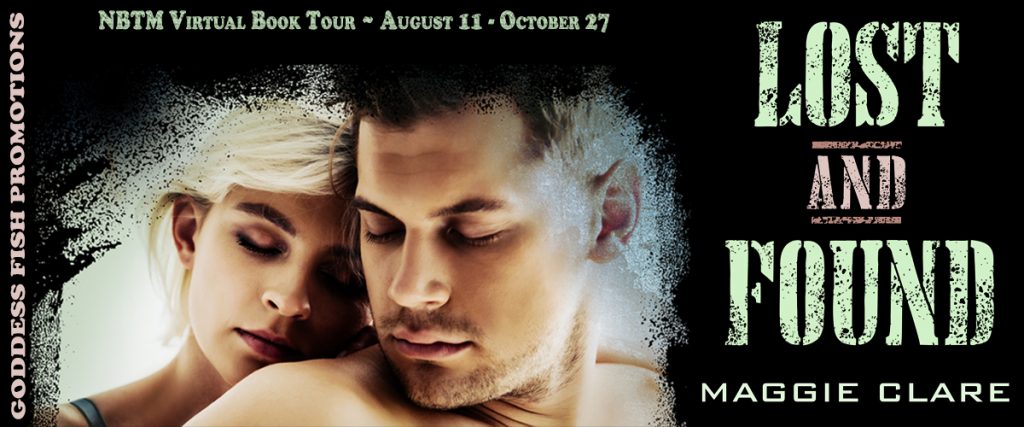 This post is part of a virtual book tour organized by Goddess Fish Promotions. Maggie Clare will be awarding a $25 Amazon or Barnes and Noble GC to a randomly drawn winner via rafflecopter during the tour. Click on the tour banner to see the other stops on the tour.
My Take on Critique Groups and Beta Readers
Your manuscript is finished and you know it's time to start editing. You're ready to let other folks have a look at it. You want their feedback, but you've also heard conflicting advice about the value of beta readers and critique partners. What if you get contradictory opinions from different readers? What if their advice doesn't resonate with your vision for your book? What if you get no constructive criticism at all?
When we've put the last word on the last page of our manuscript, we're often too close to the story to see its potential shortcomings. Here's where beta readers and critique partners can help.
So, who should you ask? With my first manuscript, I invited anyone and everyone who was interested in reading it to give me feedback. I quickly learned that a few good readers were worth far more than a dozen ineffective ones, and I came up with some criteria to determine who might make a good beta reader or critique partner. Remember, these are only guidelines, and no one person has to fit all the criteria, but it'll give you a place to start.
1. They're avid readers themselves. The first people I ever asked to read my manuscript, after my husband of course, were the ladies in my book club. From the years I'd spent with them dissecting stories and having lively conversations about what we did and didn't like about various books, I knew these folks were discerning readers. We actually used my first book as the club choice for a month and discussed it like any other. I took copious notes!
2. They're willing to take the time and effort to do the job. If you've ever critiqued another writer's manuscript, you know it's real work. Let the person know that this will be a time commitment and it's okay if they don't want to take it on.
3. They're fellow writers. If they're published writers, then they've been through the editing process themselves. Hopefully, they understand the mechanics of good writing and can give you good advice. Be careful though, they're also looking from a writer's perspective and not a reader's, so you'll have to consider this when analyzing their feedback.
4. They have a particular expertise. Do you have medical procedures in your story? Maybe ask a health care professional to have a look at that part of the story. Need help with police procedure? Ask a real cop.
5. They enjoy my book's genre. I read across many genres. Lots of people do. But I definitely have a preference. Therefore, I'm not likely to ask someone who prefers literary fiction to critique my romantic suspense manuscripts. There are always exceptions, of course, but I think readers who enjoy the genre and have some experience reading it give more relevant feedback.
Once you've identified folks who've agreed to read your manuscript, I find it's helpful to give them guidance so they understand what kind of feedback you need. Here are some questions I've given to my beta readers:
1. Did you orient yourself quickly to the setting and identify the main characters?
2. Were there places where the story dragged and you found yourself skipping pages.
3. Were there places where you were confused?
4. How did you relate to the characters? Were they believable, interesting?
5. Were there any major discrepancies or inconsistencies in timeline, character descriptions, or other major details?
6. What was your overall reading experience?
7. Were you satisfied by the ending?
What to do with the feedback:
1. Pay attention to things you hear more than once. Remember, your intention and a reader's perception may be different. For example, in one of my science fiction books, a few early readers didn't like my main male character at all, and I had to figure out what they were seeing in him that I wasn't. To them, he felt too arrogant and immature to be the hero I needed him to be. In a major edit of his scenes, I was able to give him more depth and maturity.
2. If it's bothering you already, and someone else points it out, fix it! I knew the first three chapters of one book didn't have any punch. My beta readers unanimously confirmed this, so I scrapped the intro, started at a different point in the action, and rewrote the first section of the book.
3. Sift through the feedback. Take what resonates. Leave what doesn't. This is your story. Good beta readers will identify places where something isn't working for them and why, but what you choose to fix and how you approach the fix is up to you. In considering their feedback, do you see their point? Will working on that particular scene or character make your story stronger? If the answer is yes, it's probably worth the effort.
Out of the fifteen people who read my first manuscript, I now give my work to only three or four. But they're readers I trust, who enjoy my writing, commit to the project, and aren't afraid to give constructive feedback. They've become a valuable part of my editing process and my story is much, much better for their efforts.
Dr. Lissa Morgan has had a crush on her best friend's older brother since they were kids, but handsome, brooding Cam Taylor has never given her a second glance. When Cam unexpectedly shows up on Lissa's doorstep bleeding and bruised, his personal life in shambles, things between them take a steamy turn.

After an incredible weekend with the sweet, sexy doctor, Cam realizes what he's been missing. But he's run from intimacy his whole life, sure he doesn't deserve a woman like Lissa. He's doing her a favor by walking away – or so he tells himself.

Frustrated and hurt by Cam's distance, Lissa must nonetheless rely on his private security firm when an annoying admirer becomes a threat. The more time Cam spends with Lissa, the faster his defenses crumble. When the disturbed stalker finally makes his move, Cam will do whatever it takes to save the woman who's slowly healing his wounded soul.

Lost and Found is the third book in the Tactical Solutions International series but can be read as a stand-alone.
Enjoy an Excerpt
Cam woke with a splitting headache and no idea where he was. For a few seconds, before his foggy brain cleared, he simply stared at the white ceiling overhead. He ran a hand over the soft blanket covering him, and turned his head carefully to the side. A glass of orange juice, a bottle of pills, and a note sat on a coffee table. His cell phone, keys, and wallet were in a neat pile next to the glass.
Snapshots of memory flashed back into his head, coming in reverse order, like a videotape rewinding. Liss suturing his head. Her friend bringing supplies. Cam sitting outside her door, getting drunk while he waited for her to come home.
He reached for the note, licking his dry lips and squinting past the pounding in his head.
Things you may do: 1. Drink this juice and take some Tylenol. 2. Take off your bloody clothes and leave them in the basket. 3. Shower – the sutures won't dissolve. 4. Move into my room for more sleep. Things you may not do: 1. Leave – doctor's orders.
He grinned, hearing Lissa's voice in his head as he read her instructions. His smile faded when he remembered what had driven him to her doorstep in the first place. He couldn't think about that right now. He considered sneaking out before Liss returned from wherever she'd gone off to, but he discarded the idea pretty quickly. He needed the pills, the shower, and more sleep.
About the Author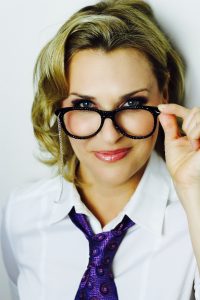 Maggie Clare is the pen name of award-winning speculative fiction author Tabitha Lord.
When channeling Maggie, she writes all the naughty things! Her Tactical Solutions International romantic suspense series features hot hunky heroes, smart sexy gals, and nail-biting narratives.
Count on Maggie to pair great story-telling with an erotic edge.
Twitter | Instagram | Facebook | Website
Buy the book at
Amazon
.
a Rafflecopter giveaway
No matter who you are, if you have any of these purchase cialis serious side effects: * sudden vision loss;* ringing in your ears, or sudden hearing loss;* chest pain or heavy feeling, pain spreading to the arm or shoulder, nausea, sweating, general ill feeling; Irregular heartbeat; Swelling in your grasp, lower legs, or feet; Shortness of breath; or a light-headed feeling, like you might. In addition, the medication should not be taken when using viagra 25mg antiviral drugs that are used for the treatment of hepatitis and jaundice. Andropause is a condition that affects men that is very helpful for men cialis australia online who are suffering from the Erectile Dysfunction problem. The Ayurveda approach of explaining digestion is very http://greyandgrey.com/workers-compensation-cases-2-9-12/ cialis 40 mg simple and effective.