This post is part of a virtual book tour organized by the publisher.
My ideal writing space
While I was writing
Cover Him with Darkness
, for one short week, I was lucky enough to have the ideal writing space.
My husband was working in Bologna, Italy, and while he was there he was given a rented apartment by his employers. It was a small open-plan space with a shower room attached. Not as luxurious as a hotel room, but with all the necessities. It even had a balcony that overlooked a park full of poplar trees. I flew out to stay with him, and for the five midweek days while he was working 8.30am-7.30pm, I stayed in that apartment and wrote.
It was perfect! – at least for me. No dogs to walk, no housework to catch up on. My phone didn't work in mainland Europe. The TV showed only programs in Italian, which I don't speak, so I never turned it on. There was no internet during the day when Mr. Ashbless went off with the dongle – so no e-mail and no Facebook (the bane of my writing life). No opportunity for online research either, of course, but I'd pre-loaded my Kindle with a bunch of relevant books. Pretty much all I could do was write, and plot more writing. I never left the apartment block during daylight hours. When I wanted a break I'd take a cup of tea and stand on the balcony. While I was struggling with a plot point I'd go take a shower and then lie on the bathroom floor staring at the tiles in that crazy glazed-eye way all writers do. [Don't we…?]
I've never written so much at such a sustained pace in my life. It's a good job I didn't have a second week there, because I'd probably have descended into some primitive pre-vocal stage of evolution where my fingers would be physically gummed to the keyboard and I'd just glare at people who'd try to interact with me, not even seeing them, whilst running fictional dialogue through my head over and over.
What I'm trying to say is that the "perfect writing space" may be a Very Bad Thing.
But oh how I wish I could do it again…
xxx
Janine Ashbless
If You Loved an Angel… How Far Would You Fall with Him?

What happens when the daughter of the village priest falls in love with an archangel banished from heaven? Milja's heart is struck when she catches a glimpse of the preternaturally beautiful prisoner her father keeps captive beneath his church's altar. Torn between tradition, loyalty and her growing obsession with the fallen angel, will Milja risk losing her family, and her eternal soul, for the love of this divine being? Janine Ashbless will transport you to a world where good and evil battle for true love.

Amazon:

Goodreads:

Publisher's Website:
About the Author: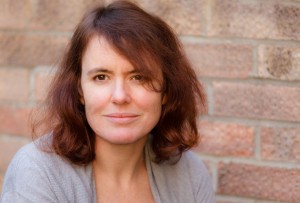 Janine Ashbless is a writer of fantasy erotica and steamy romantic adventure – and that's "fantasy" in the sense of swords 'n' sandals, contemporary paranormal, fairytale, and stories based on mythology and folklore.  She likes to write about magic and mystery, dangerous power dynamics, borderline terror, and the not-quite-human.
Janine has been seeing her books in print ever since 2000, and her novels and single-author collections now run into double figures. She's also had numerous short stories published by Black Lace, Nexus, Cleis Press, Ravenous Romance, Harlequin Spice, Storm Moon, Xcite, Mischief Books, and Ellora's Cave among others. She is co-editor of the nerd erotica anthology Geek Love.
Her work has been described as: "hardcore and literate" (Madeline Moore) and "vivid and tempestuous and dangerous, and bursting with sacrifice, death and love."   (Portia Da Costa)
www.janineashbless.blogspot.com