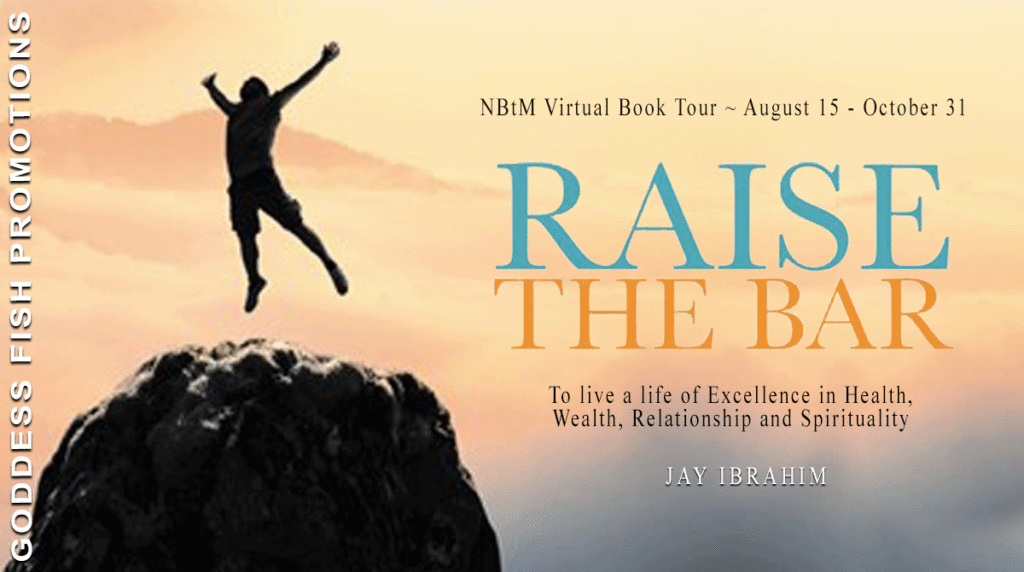 This post is part of a virtual book tour organized by Goddess Fish Promotions. Jay Ibrahim will be awarding a $15 Amazon or Barnes and Noble GC to a randomly drawn winner via rafflecopter during the tour. Click on the tour banner to see the other stops on the tour.
My book's biggest inspiration
I have been sitting and dwelling on what to write and how to sound inspirational for my story. After concluding my studies in psychology and human behaviours, I have focused solely on finding the source of people's happiness, the reason for depression, people's need to better themselves and why most succumb to a lifestyle of comfortable mediocracy. Hence, I started working on a short eBook model whereby I write on how to revamp your life and reach excellence in 30 days. After a meeting with my mentor, he helped me understand the need for such a book and asked me one question, "why not write a book instead?" The rest was history. It started my 2-year journey of writing my greatest work, diving into 13 years of experience and knowledge in the field. While sharing stories from students, mentors and leaders in all areas of life. I could break it down into four pillars: health, wealth, relationship and spirituality.
Everything around us consists of four, from significant molecules in the air and our body (hydrogen, nitrogen, oxygen and carbon), to four natural states of matter: Solids, liquids, gases and plasma. From four elements of nature (Fire, Water, Earth, and Air) to four foundations of a house (four walls). Everything became a concept of four, and when I studied human nature better and what consist of the good life, it all came down to four pillars: health, wealth, relationship and spirituality.
Health is derived from both physical and mental health why most of us see the traumatic experience as a debilitating experience when we can turn it around and let it be the fuel that motivates us. Wealth- which touches base on our hierarchy of needs (security) where it provides us with comfort, stability and freedom. Also, wealth is the abundance of health. Relationship in both romantic sense and lifestyle, including business. Find out how we are all connected in one way or another- our connections to others and our need for bonding and belonging aspire to greatness returns of investment, i.e., genuine joy. Finally, spirituality where is all connected circularly. We all come back to our spiritual essence, our form of leadership and legacy-making, and how we take accountability and acknowledge our purpose. How do we move with honesty and humility toward our true calling?
The world requires us to be our true self, but with one pillar unhinged, all our foundation comes crumbling down. That is why you remain unhappy even if you gain wealth. Or why we are unsatisfied in our relationships even though she/he was the love of our life. It is because we are disjointed, and our pillars could not withhold us from the struggles we must endure. The book became a reality after two years of working till the late hours of the night through the weekend. I missed birthdays and celebrations because I owed it to people to finish the book, so I stayed on course until the job was done. Now it is within your grasp; it will get you to ask questions, and with that, you will find the answers to your eternal mystery.
Raise the bar above the life mediocracy and reach excellence and proficiency in your daily life. Your first step starts with the first chapter- so what are you waiting for?
Raise the Bar is about leaving the world of normalcy and mediocrity and raising yourself above your standard. It is about living a life of excellence and mastery in all aspects of your life, including health, wealth, relationships and spirituality. Most of us are good, but when we are told how to live great, we say, "I'm good enough." This mindset is damaging and limiting, hence we succumb to our thoughts, not our potential. This book will take you on a thirty-day journey to take your life to extraordinary levels and become whole. Raise the bar in everything that you do and become a legacy-maker.
Enjoy an Excerpt
As we start this new journey and embark on something bigger, we must do
one thing.
We must determine where you want to be? Where do you want to be in 30 days?
What type of person do you NEED to become?
Thirty days might not sound like a long time but let me tell you, it only takes one day to change the rest of your life, so do not be fooled by the duration of the days. What really matters is what today looks like. Shape your day, and the world will mould itself to fit within your mind.
We will touch on thousands of books in psychology, social psychology, forensics, behavioural psychology, relationships, mindset, spirituality, health, divine living, growth, leadership, and trauma. The list goes on during this journey that we are taking. I have over a decade of experience working in this field, impacting, empowering, leading, and influencing people around me.
The goal is that you will see the best version of yourself with every step in the journey. Every day that you take toward your goal is a day closer to a lifestyle of freedom, living, and a positive mindset. Over the years, my work has been to capture misplaced innocence, which allowed many to break away from their shackles and eliminate the impression that we have limits.
But I am here to tell you and show you that in our 30-day journey together, you are only limited by the mindset you have allowed others to create for you.
Therefore, you will soon realise that no matter where you are placed on Earth, your process of living can begin when you decide that today is the day.
Whenever you are held back or think of stopping because you are not good enough or whatever other reason people place on you, tell yourself one thing:
Not Today. Just NOT today.
So, let us begin your 30-day challenge of transformation by defining what you need to be.
Think long and hard about who you want to become within the next 30 days. Not just anyone. Really think hard and ask yourself: If I cannot be this person, then is my life worth living? I know it sounds morbid, but we need to dive deep into what truly motivates you so you can commit for 30 days and know that if you hesitate and miss a day, you must start all over again. However, when you think deep down why you are committing yourself to these 30 days, it needs to be something so divine that it pushes and motivates you because your life depends on it.
I promise you this process works, and everything that we will be doing over the upcoming weeks will lead toward a lifestyle you never saw possible.
About the Author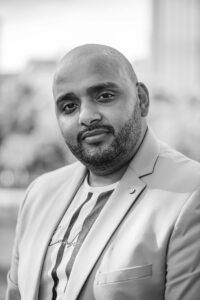 Jay Ibrahim is an entrepreneur who revolutionized the relationship world. His background in psychology, behavioural psych, Applied Behavior Analysis, psychotherapy and rehab counselling over the last eleven years puts him ahead of the race when it comes to relationships, conflict and resorting to your love life once again. His decades of experience and profound knowledge of modern ages and classic strategies of resorting to relationships and communication give all his clients the comfort to know they are in good hands, and that there is no problem he can't handle. Jay has an online platform called Metanoia Academy. Ultimate Freedom Journey is one of his successful programs, helping thousands of people raise the bar in health, wealth, relationships, and spirituality and live a life of freedom mentality. He is a world-renowned love doctor mentoring clients on how to be the ultimate man.
Website | Facebook Group | Facebook | Instagram | YouTube | Jay Consulting Podbean | Relationship University Podbean | Goodreads
Buy the book at Amazon, Amazon AU, Booktopia, Indigo, Barnes and Noble, Smashwords, or iBooks.