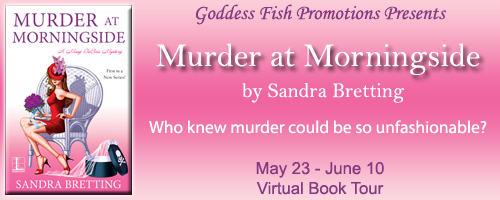 This post is part of a virtual book tour organized by
Goddess Fish Promotions
. Sandra Bretting will be awarding a $20 Amazon/BN GC to a randomly drawn winner via rafflecopter during the tour. Click on the tour banner to see the other stops on the tour.
What kind of writer am I?
By Sandra Bretting
In the fable of the tortoise and the hare, I definitely identify with the tortoise when it comes to writing.
I'd love to be able to sit down at my computer and whip out a few thousand words every day. Charles Dickens did it in his time. Stephen King still does it.
My reality is far different. My reality involves logging six or seven hundred words on a good day. Here's why: I can't move on to creating new passages until I'm happy with the old.
Blame it on my birth sign…I'm a Virgo. Virgos strive for perfection. While it may not be possible, or even practical, we'll torture ourselves until we can come reasonably close before calling it a day.
Which means I'll spend two or three hours every morning rewriting passages from the day before. Only then can I move on to the next scene.
All is not lost, however. I recently found out I'm in good company. No less than Ernest Hemingway once said he was happy to complete five hundred words a day and would walk away from his typewriter after that.
Whew! If Papa Hemingway could write The Old Man and the Sea a few pages at a time, I should be able to complete a two-hundred-and-fifty-page cozy mystery using the same schedule. It may not be as good as his book, but it will be the best I can make it.
(Besides…Stephen King probably writes most of his words at night, when he can't sleep since he's already scared himself silly.)
The trick is to make the words sound effortless, as if they really did just roll off the computer screen fully formed and ready to go to press. It's definitely a high-wire act, when you know a performer has spent hours practicing a routine, but makes it look impromptu.
I guess the moral of my story is I've decided to embrace my writing style. I may write slowly, but it will come surely. By the time one of my books goes to press, I know I've not only turned over every stone as far as word choices, phrasing and sentence structure, but I've pretty much upended every pebble and flipped over every boulder, too.
If that makes me a tortoise, so be it. I seem to recall it was the tortoise who won the race.
Hat designer Missy DuBois opened her shop, Crowning Glory, along Louisiana's Great River Road to cater to the sophisticated Southern bride. But bless her heart, who knew creating stylish wedding veils would lead to murder?

Hired to craft a veil for a socialite getting married at Morningside Plantation means Missy can bask in the height of antebellum atmosphere. But when the bride is found dead in a women's bathroom, Missy the milliner finds herself entangled in one unfashionable murder. With the list of suspects thicker than the sweltering Louisiana heat, including a gaggle of bridesmaids shedding nary a tear and a family with no shortage of enemies, it seems anyone at the mansion may have done away with the bride-to-be. While Missy has Southern charm to spare, she's going to need more than manners and a manicure to put a hat pin on this murderous affair . . .
Enjoy an excerpt:
Time rewound with each footfall as I began to climb the grand outer staircase at Morningside Plantation. The limestone steps, burdened with the history of five generations, heaved their way toward heaven.
At the top lay a wide-plank verandah supported by columns painted pure white, like the clouds. By the time I took a third step, the digital camera in my right hand began to dissolve into the sterling silver handle of a ladies parasol. The visitors' guide in my left hand magically transformed into a ballroom dance card bound by a satin cord.
Another step and the Mississippi River came into view as it flowed to the Gulf, languid as a waltz and the color of sweet tea. Could that be a whistle from a steamboat ferrying passengers past the plantation? If so, a turn and a wave wouldn't be out of the question once I reached the top of the stairs, and good manners would dictate it.
I was about to do that when I realized the whistle was only my friend's cell and not a Mississippi riverboat. "Ambrose! Turn that thing off. Honestly."
"Sorry." He shrugged. "I always forget you were Scarlett O'Hara in a past life."
The mood was broken, though, and the sterling silver in my hand returned to plastic while the linen dance card hardened to a glossy brochure.
About the Author: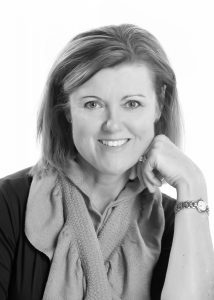 Sandra Bretting works as a freelance feature writer under contract to the Houston Chronicle. She received a journalism degree from the University of Missouri School of Journalism and wrote for other publications (including the Los Angeles Times and Orange Coast Magazine) before moving to Texas.
Her Missy DuBois Mysteries series debuts from Kensington/Lyrical Underground in May 2016. Bretting's previous mysteries include Unholy Lies (2012) and Bless the Dying (2014).
Website | Facebook
Buy the book at
Amazon
.