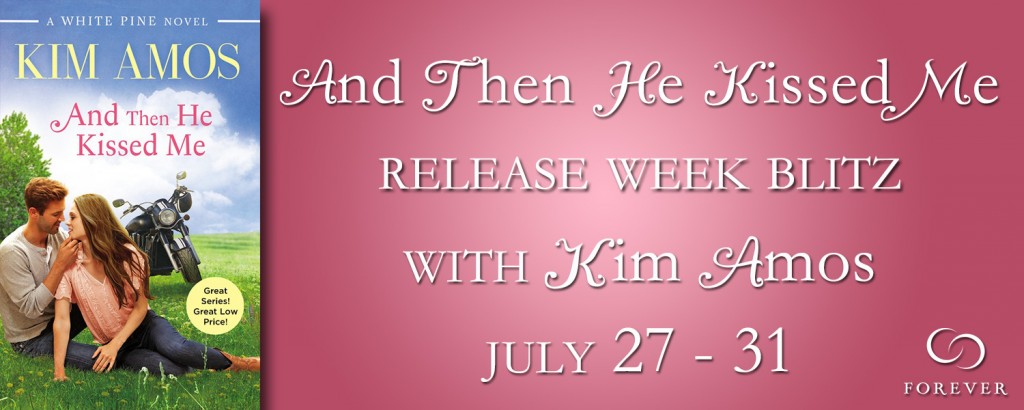 This post is part of a virtual book tour organized by the publisher. Enter the Rafflecopter to win a copy of
And Then He Kissed Me
.
Most Embarrassing Situation
I think embarrassing situations are the great equalizer because we've all had them. For that reason, I love to write them! I mean, everyone can relate to saying something dumb to the guy they like, or walking around with their skirt tucked into their underwear, or forgetting the name of someone they've met and standing there going "Uh, hello there…you."
One of my most embarrassing moments of all time was when I biked to the tennis courts to meet a guy I liked. Right as I was climbing off my bike, my foot got caught on the pedal. I did this sort of hop-fall thing, which landed me on the ground, splayed out in the most unattractive way possible. My water bottle spilled everywhere, soaking my outfit. The guy was super nice about it, but oh man, I was red-faced for the rest of the day.
Five years ago, Audrey Tanner flung caution to the wind and herself into the arms of an emerald-eyed bad boy biker she met at the White Pine Asparagus Festival. Two blissful weeks together convinced her that Kieran Callaghan was The One-until The One blew town without a word, leaving her brokenhearted. Now, starting a new job at the new Harley Davidson showroom, Audrey is floored to meet her new boss: Kieran. He's still hot as hell, but she won't fall for his sexy smile again. This time, she's calling the shots.

Kieran never thought he'd return to White Pine, Minnesota, much less see Audrey again. Gorgeous and smart as ever, she's just as irresistible as he remembered. She still doesn't know why he had to leave-or that he's missed her every day since. But he can't deny he wants more than the no-strings fling Audrey proposes. As things between them heat up, Kieran must choose between the secret he's sworn to keep and the woman he never stopped loving.

About the Author: A Midwesterner whose roots run deep, Kim Amos is a writer living in Michigan with her husband and three furry animals.

Website | Twitter | Facebook | Goodreads

Buy the book at Amazon, Barnes and Noble, iTunes, or BAM!.