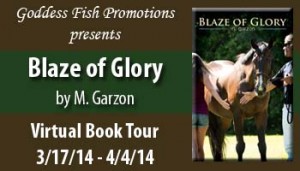 This post is part of a virtual book tour organized by
Goddess Fish Promotions
. The author will be awarding the entire trilogy on Kindle or Kobo (winner's choice) to a randomly drawn commenter during the tour. Click on the tour banner to see the other stops on the tour.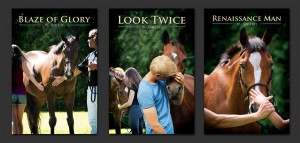 Moral Dilemmas
For the past several months I've been trying not to buy anything made in China. Until people in that country stop skinning dogs alive in order to eat them, or boiling cats alive to pass off their fur as "fake fur", I don't want any of my money ending up in the hands of potential abusers.
People, do you have any idea how much stuff is made in China?! It's been nigh impossible to completely honor my desire. Similarly for my plan to avoid palm oil ('cause, you know, deforestation and endangerment of orangutans and elephants). At the grocery store every second food item on the shelves contains palm oil. Hot chocolate mix, ice cream, salad dressing – you name it, the evil is lurking.
Compounding this difficulty is the fact that I'm alone in supporting two kids. On a writer's income. So, you guessed it, buying $10-dollar-a-bottle, locally-made organic shampoo (or anything, for that matter) is not an option for me. I face a moral dilemma every time I step out the door, along with the more pressing question of which is 'more right': Do I spend extra money on conscientious items, thus helping to preserve the planet but allowing for much less 'stuff' for my kids? Or do I save by buying whatever's on sale, thus ensuring my kids are provided for comfortably, but potentially creating larger problems for their generation? Which option will my kids thank me for in the long run, and which will allow me to sleep better at night?
These are the kinds of moral dilemmas that fuel my writing, too. Small decisions can take on a very large import in the context of a story with well-developed characters. Once your readers truly know your make-believe friends, they'll immediately grasp why, for instance, not sharing that apple with the begging pony haunts your main character for weeks. They'll know because your character is like their neighbor, their best friend from public school, or their cousin. And because of that, they'll care.
They'll exclaim, "Share the darn apple already!" while they're on the bus to work, reading your story on their phone. People will look at them funny, and it'll give them a complex. And it will be all your fault… another moral dilemma to mine for next time.
The first book in the popular trilogy, soon to be a major new television series!

Some fires can consume you.

Last year, I had it all. Two jumpers on the show circuit, a lot of wins, and a lot of attention – the good kind. But now I have nothing. My life is circling the drain. The only spark of light that exists for me is my new, forbidden passion. If my stepfather finds out, he will kill me. My twin brother, my only blood relative in the world, has already begged me not to. But I can't help myself. If it can't be horses, it has to be this…
About the Author: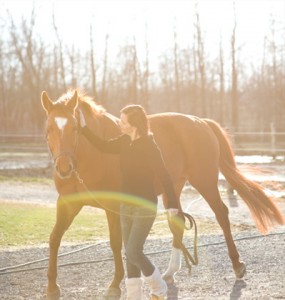 M. Garzon rode horses professionally for ten years, until an injury prompted a career change. She returned to school and completed a BSc; then for good measure, an MBA. After several years of toiling as a business consultant, she turned to writing in a desperate bid to regain her sanity. A mom of two fabulous children, she lives in St Lazare, QC and considers herself extremely lucky to be a writer.
Website ~ Facebook
Buy the book at Amazon (also available on Kobo, NOOK, and iBooks).