Ken Bachtold's latest book, Mood Indigo, was just released.
What happens when a powerful connection forms between two damaged strangers?

Found injured by the side of a road, Bill Ward suffers from retrograde amnesia. Having no recollection of his past, he feels like a nobody. Romance is definitely not an option for a nobody. Jazz singer and piano player Johnny Desmond, on the other hand, is emotionally dead from the ultimate betrayal. But from the moment their eyes meet, there's no fighting it, and with their friends' encouragement, Bill and Johnny decide to get to know each other.

Bill's memories are hovering at the edge of his mind, tormenting him with fear and doubts about what he has to offer. Johnny also has a past—one that could endanger his life. It might have been love at first sight, but it will take courage and commitment to see it through to love that lasts forever.
Meet the Author: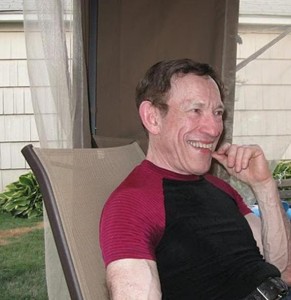 When I constantly had trouble finding the type of book I liked to read, I finally said to myself, "Why don't you stop moaning and write one yourself?" So I did. I was thrilled to the marrow (literally) when Dreamspinner accepted Seeing the Same Blue. Then followed acceptance of Blue Valentine Blues, part of their Valentine anthology. Next, came acceptance of All By Myself. And, now Mood Indigo is being released. My cup runeth over! All books can be found on Amazon and Barnes & Noble
Before that, Outskirts Press published Love Like Lightning – Ten Stories of Love at First Sight, also on Amazon.
My original play, Starting Over (which I also directed), was just staged as part of the Ninth Annual Fresh Fruit Festival here in New York. Audience reaction was terrific. It was one of nine plays accepted out of 60 submitted. It was an MM romance. The blurb in the brochure for the festival read, "A play about love and loss. Griff has recently lost his longtime partner. Can he find happiness with Ben, the new neighbor down the hall? He's supported by his sister and opposed by his widowed mother, now remarried to a homophobic preacher."
I've also written 5 musicals, book, music and lyrics.
Saloon (loosely suggested by the old melodrama The Drunkard) which opened The Gatetway Dinner Theatre in New Jersey to great reviews (I can forward them if you wish). It was subsequently optioned by Broadway producer Jerry Schloschberg (who, at the time was, producing the revival of On The Town with Bernadette Peters), but a show sluggishly following the old material opened and closed the same night, and he backed off thinking there was now a "stigma" on the material.
The Facts of Life (a musical about War, Prejudice and Aging, circa the '60s) was written at the BMI Music Workshop, taught by Broadway legend, Lyman Engle, and only after several auditions before acceptance in the class. It was deemed worthy of a staged reading there.
Boo!, based on the old gothic novel The Castle Spectre was done by several regional theatres.
I was hired to doctor a musical based on Iphigenia At Aulis, called The Winds Of Aulis. I changed the name to Dilemma! and wrote a subplot and mostly new lyrics. Although the play was fully backed, it never reached production and I never found out why.
I've written and staged numerous night club and cabaret acts and taught singing for the musical stage for 15 years.
Website | Twitter
Buy the book at Dreamspinner Press, Amazon, or Amazon.