A special Long and Short Reviews welcome to Mardi Maxwell who has stopped by to chat with us. Enter the Rafflecopter at the end of the post for a chance to win one of two digital copies of her latest book, Nate's Naughty Nymph, part of The Doms of Club Mystique series.
I asked Mardi how she distinguished between pornography, erotica, and erotic romance.
'I believe that pornography is sexual gratification without the emotions (or plot). The guy who arrives at your home to fix the plumbing and fiddles with your plumbing as a bonus," she said with a wink. "I think both men and women enjoy pornography under the right circumstances. Erotica, on the other hand, I've always thought of as experiences one has with no intention to stay with the other person. Experimentation, trying new things, hooking up for the moment and the pleasure. And, please, don't think these hook-ups are for the young only. The older crowd, who grew up under all those strict rules of behavior, have finally thrown caution to the wind and they're dropping those panties and jumping on these opportunities to have sex without all those pesky responsibilities. Erotic romance on the other hand has the sexual gratification with the emotions and the plot. The people involved form relationships and they risk their hearts. Their emotions are involved, with sorrow and joy, trial and tribulation. They face the future together. I also think of erotic romance, or any romance in fact, as ending with a happy-ever-after. I like my lovers to stay together."
Mardi told me that it's just now sinking in that she's a writer–after seven books.
"It's like tossing the dice," she explained. "Every time you write a book you can't be guaranteed that the publisher will accept it. There's always the possibility that all those hours of sweat and tears and agonizing over the perfect word will be rejected. Having said that I will add that I wouldn't want to do anything else now. I'll write until I no longer have stories to tell, with our without readers."
I asked her which came first: plot or characters, but she told me neither one.
"Lust! It comes first. I see a great looking guy somewhere and I just go into a fantasy daydream about him. How we meet and what happens from there. I'm a detail person so I don't just think we meet at a store. I have to know what kind of store, where, what was I doing there, what time of day, what was he doing there? What were we wearing? Where do I live? Where does he live? How does he speak? What is the look in his eyes when he looks at me? When he speaks to me? Am I in trouble? Is he in trouble? How do we manage to stay together after meeting? How does our relationship deepen from the meeting to the end when the conflict is resolved and we know we want to stay together? Have you ever seen Three Days of the Condor with Robert Redford where he reads books for the CIA and all of the people in his office are killed while he's out getting coffee? He takes Faye Dunaway hostage and keeps her in her apartment. He convinces her that he's the good guy and she helps him. There's loads of sexual tension between them. This is the kind of movie or book that has influenced my daydreams and books."
Mardi is currently working on a steamy sci-fi romance about a warrior race- the Zarronians, the bad guys of the universe. They are relentless and fierce in war, but sexy and irresistible off the battle field. The book is called Valan's Bondmate and should be out soon. Here's a little more about it.
The Zarronians love females of any kind but they can only bond and reproduce with Zarronian females. To make matters worse, the warriors carry a mating fever that they have to share with a mate before age thirty-two or they'll die. Sixteen years ago, their love of war and fighting drew the attention of the Wrothians who believed they could destroy the Zarronians by murdering their females. After losing their mothers, sisters, and daughters the Zarronians fought a final battle and defeated the Wrothians who disappeared into the stars.

In the intervening years many Zarronian warriors have died of the fever and the High Council is desperate to find a compatible race. The conflict deepens when the only compatible race they eventually find is the Wrothian females. The hero, Valan Erikson, and his men, are ordered by the High Council to raid the Wrothians and capture a mate. Against their will the Zarronian warriors obey the orders with a plan to dump their unwanted mates after the bonding but there are surprising things they don't know about the bonding.

Valan captures a young female who turns out to be Lia ad-San, the daughter of the Wrothian leader who ordered the deaths of the Zarronian females. He's hard, tough and determined to keep her from messing up his bachelor life. She's willful and determined to either return to her own home or make his house her home. When it comes to Lia, Valan is his own worst enemy and the things he does sets them up for danger and trouble with the warriors who hate the Wrothians and especially the daughter of Selik ad-San. Their journey to love takes them in many directions including over Valan's lap when he decides the usual method of disciplining a bondmate just won't do in Lia's case.
Her office is small, but with two walls of windows.
"I wouldn't have it any other way as I love natural light and the first thing I do in the morning is open the drapes so I can watch the birds and squirrels in my back yard. It's a huge mess. Cluttered with boxes of swag, printers, computer monitors, two desks, and multiple tables piled with reference books I need. I like to have a lot of stuff around me to stimulate me so there are collections of pictures of yummy, hot guys and beautiful women, as well as little things I've collected over the years that I find interesting (antique glass, pictures, and knick-knacks). When I write I sit in a rocking recliner with a travel pillow and a large wood cutting board on my lap with my laptop on it. One of my desks is on rollers so I can roll it around and I use a large monitor on it to do research, or stream movies if I'm in the mod for some background noise. All in all it's a big mess but even after it's cleaned it still looks that way so really why bother, right?"
Once Mardi gets up and has breakfast (a cup of tea and toasted raisin-cinnamon bread), she checks and responds to her email. She tries to write or edit after that, but many days she's distracted by the "business of writing"–promoting and marketing her books.
"Most authors will tell you they spend the biggest part of their days promoting and marketing their books. I usually don't' manage to get to writing until late in the evening and then I'll work for 3-5 hours," she confessed. "My days are usually around twelve to fourteen hours long with breaks to run errands. My schedule is not set in stone and every day is a little different from the one before which is fine with me."
She admits that she has a hard time sharing her work with little teasers and excerpts while she's writing it. It's a personal superstition–she's afraid it will jinx the book.
"It's like if I share too much of it with other people then they already 'know' the book, and I certainly know the book so there's no point in completing it," she confessed. "I know, crazy, huh? I usually know the beginning, middle and end of a book. I just don't know what my characters are going to say or do to get from the start to the end."
"What do you like to do when you are not writing?" I asked.
"I like to garden even though I'm no good at it and everything dies or doesn't produce. Lately though I've had trouble gardening due to a back injury so my son and I are building table-height gardening boxes. I'm really looking forward to using them. I'm also trying my hand this spring at a city chicken coop with six chickens. My son is helping me build it. The chickens will eat the bugs in my yard and garden and give me eggs. The fertilizer they'll drop is a bonus. I live in a small town that still has a drive-in movie so I love going to that either alone or with friends. We always take a huge bag of snacks and iced tea with us. It's more a social thing than a movie thing as we all end up visiting from car to car with friends we haven't seen in a while. I love to do ceramics but the closest shop is 35 miles away so I have to really be in the mood to drive in traffic to get there and pick out something to paint. I'm trying to do some painting on tiles and stenciling on tiles as I can do that at home and the hobby store is only sixteen miles away. I like to bake and cook, but only new recipes because I like a challenge. My favorite new cooking show is Patti's Mexican Table. Love her recipes and of course there's always Jacque Pepin and Julia Child, and Martha Bakes."
She's also very passionate about the environment and being green.
"There's so many little things we each could do that would make a huge difference. Just sorting your trash or using tea towels instead of paper towels, a filtering water pitcher instead of buying bottled water. I've chosen to go 100% wind power and I only run the dishwasher when its full and I only do full loads of laundry. I've even begun hanging out my laundry on sunny days and I have one of those roll out lines in my house that I can hang clothes on to dry. My thermostat is on 65 degrees (I like it cold in the winter) and in the summer I put the thermostat up and run the ceiling fans. I'd love to go all solar and have a personal wind turbine in my back yard but until they drop the prices on those items they're out of my budget. If I was building a house today though I'd buy enough land to have a big garden and an orchard as well as a greenhouse and chicken coop. I'd definitely go solar and I'd have several small wind turbines. Going off the grid but really just conserving. Which brings me to water. I don't water the way I used to now I cut the bottoms off used two liter bottles and "plant" them next to my plants. I poke holes in the cap and then fill the bottles with water and let it empty out down by the roots where the plants needs the water. You can do the same thing with large terracotta pots but I just sent out a call to my family that I needed used bottles and the next day I had fifty of them. Apparently my entire family has a drinking problem with soda pop!"
Finally, I asked her, "What advice would you give an author who wants to write erotica?"
"Research, research, research. Read erotica and erotic romance, watch movies, ask questions. Join Facebook pages that are run by Doms and submissives. Join FetLife, and find experts on sex like Dr. Charley Ferrer on Facebook. A word of warning – be cautious. Just because someone says they are a Dom or sub doesn't mean they really are, or that they're not roaming social media looking for victims. Here's another thing about erotica or BDSM – there's no firm answer. Any time you're dealing with people things get complicated. We're all different. We all like or need different things. Try to understand another person's kink. Keep an open mind. Be respectful. There's never going to be a day when you can stand back and say to yourself that you now know everything there is to know about erotica or BDSM or D/s or other people's kinks. Isn't that great?
About the Author: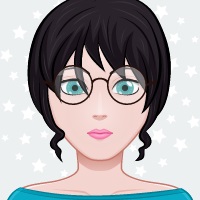 I've lied about my age for years so now people think I'm 109 years old. This means I've been around the block a few times. I love to travel so I've spent a lot of time in other states seeing the sights. I'm single and have one son and several grandchildren (young, ones). I retired early from a stressful career to write full time. Lucky for me that's been working out.
Other than writing I love reading, gardening, messing around in the kitchen with a new recipe, and spontaneous road trips. I also love to try new things so this year I'm trying my hand at an urban chicken coop and dense planting of fruit trees (two cherry and two peach). I'm also researching beekeeping.
I prefer to live in a small town within a short drive of a larger city as I love meandering through the shops. I rarely plan anything and am more likely to just jump in the car and go, whether it's a quick trip to the craft store or a spur-of-the-moment weekend getaway. I love my home, my family and my friends and they come first, always.
Website | Facebook | Twitter | Amazon Author Page
Nate McLeod does everything in his power to keep his sons alive even if it means letting them believe he's dead. While they're safe with his cousin, Jake Ramsey, he goes after the man who tried to kill him and harm them. Focused on his mission he doesn't have time for relationships until DEA agent Nymph Lachlan walks back into his life.

Free-spirited Nymph believes in going after what she wants and that means Nate. When she tells him she's not interested in marriage then offers him a D/s relationship it's a proposal he can't refuse. She'll submit in the bedroom but be his equal partner in their pursuit of Mendez' drug cartel.

When their mission leads them to Rendezvous, Texas, Nate is forced to reveal his identity to his sons. Now he and Nymph have two battles on their hands—stop Mendez and get the Ramsey brothers to let him be a part of their lives.