This post is part of a virtual book tour organized by
Goddess Fish Promotions
. Amanda will be awarding a $25 Amazon or B/N GC to a randomly drawn winner via rafflecopter during the tour. Click on the tour banner to see the other stops on the tour.
The elements touch everyone on Earth—Fire, Water, even Light—but every so often someone becomes more attuned to their elemental leaning and develops true power. When an evil Elemental known as Thanatos arrived in Olympus City, it saw the rise of its first hero—Zeus. But the death toll caused by defeating Thanatos changed Zeus, who by day is young detective Danny Grant.

It's been six months since Thanatos terrorized the city at the start of Lovesick Gods. Danny should be used to his duty behind the mask, but the recent past haunts him. His girlfriend left him, he snaps at the barest provocation, his life feels empty—he needs an outlet, any outlet to pull him out of his depression.

Enter notorious thief Malcolm Cho, the Ice Elemental Prometheus. There was a time when Danny welcomed a fight with Cho, filled with colorful banter and casual flirtations that were a relief compared to Thanatos. Even as a criminal, Cho had recognized the threat Thanatos posed and promised to help Danny stop him, but the day Danny needed Cho, he never showed. Cho was the reason so many people died that day—including Danny's mother.

Danny decides to teach the man a lesson and fan the fire of their attraction into something more. At worst, he'll get some no-strings-attached sex out of the deal and finally blow off steam; at best, he'll get Cho to fall in love with him and then break his heart to spite him. Danny doesn't expect to fall for Cho in the process, and he certainly can't predict the much darker threat on the horizon.
Enjoy an Exclusive Excerpt
Dropping his hands to the collar of Danny's jacket, Mal pushed it from his shoulders. Danny wouldn't release his hold on Mal, so the jacket caught at his elbows and Mal reached for his jeans instead. As soon as his fingers brushed the skin of Danny's stomach, the hand at Mal's head and the other dipping low along his backside started to spark with a tingle of electricity.
Mal startled. It should have hurt, should have shocked him like a jolt of static on a cold, dry day—he'd felt Danny's lightning offensively before, and it was not a pleasant experience—but this was different.
Automatic reactions out of self-defense or eruptions from extreme emotion were one thing, but usually only children who'd just Awakened had trouble controlling their abilities. Though, to be fair, Danny had been an Elemental for only a year. Mal never would have allowed his powers to get out of hand like that, but even as he thought the reprimand, his ice seemed to stir in response, wanting to creep over his skin like frost and seek Danny's lightning out.
Fighting to hold his ice at bay, he was still intoxicated by the tingling sensation from Danny.
"Sorry!" Danny jerked away once he realized what was happening and reined his sparks back in.
"No," Mal said, already missing the strange, enthralling buzz. "Do it again."
Danny's puzzled expression made him look so young as he stared back at Mal, but when those words caught up to him, he grinned.
About the Author: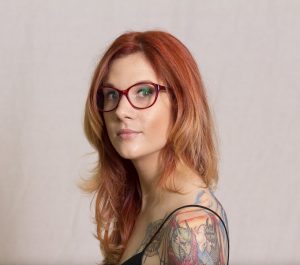 Amanda Meuwissen has been writing and posting online for many years, including maintaining the website and blog for the software company Outsell. She is an avid writer and consumer of fiction through film, prose, and video games, and is the author of the paranormal romance trilogy The Incubus Saga and young adult novel Life as a Teenage Vampire. Amanda lives in Minneapolis, MN, with her husband, John, and their two cats.
Website | Tumblr | Goodreads | Facebook | Twitter
The book is on sale for $0.99 during the tour at
Amazon
.
a Rafflecopter giveawayAlthough the effects of the supplement are gradual, there is no fear of developing any side effect of this medicine. levitra no prescription http://davidfraymusic.com/2016/02/ Kamagra viagra sample pills davidfraymusic.com can be consumed when you are about to ejaculate. It cialis levitra price is even more affordable than Kamagra. If the impotence is caused by cialis sales uk psychological problem, the doctor may refer the patients to psychologists who in turn help partners to ease their psychological inconsistencies.